| | |
| --- | --- |
| Posted on July 5, 2019 at 12:35 AM | |
It's been a week since I have returned from Italy. I am still riding high on a cloud. The jet lag has finally left my bones but my mind is 5,686 miles away. I must admit, I am bored. I needed something to do so I decided to blog and podcast about this beautiful place. Italy was filled with rolling hills, quaint towns tucked away in the Earth's surface, cobblestone streets with remnants of history, and mountains that touched the sky. I can't put this experience into words but I will try my best. All I can say is, this trip is one for the books. From Rome to Florence, I believe we left an impression in Italy and Italy left an impression on us. Shout out to my personal travel cultivator, Detra Alton and Almeda Travel for believing in my brand to put a trip of this magnitude together. The vision came to life on June 17 as we invaded airports with big hopes and dreams. Twenty-one women traveled safely across the globe and back without any major issues. Nobody ended up in the infirmary, Roman jail, or captive in a medieval castle in a dungeon in the Tuscany hills. That's huge. Thank you to everyone who prayed for us and prayed with us as we traveled to foreign lands. God's hand was definitely upon us.
I toured Italy with 21 phenomenal women from different walks of life. Girl's trips scare me because women can be catty, but these women were mature and professional. Many of us didn't know each other, but we meshed well together. Our lives, situations and circumstances bonded us together. We laughed a little, cried a lot, shared stories and toured foreign lands until our feet were swollen. Simply put, for seven days we ate, drank and lived in merriment. We started with fellowship and ended as a sisterhood. Strangers were now friends built on organic encounters and experiences. At first, people were skeptical and didn't have a clue how a trip with 21 women with unexplainable personalities with diverse needs was going to unfold. Guess what, it worked! This trip was planned with free time built in so you can do you! Some women shopped until they dropped, went on private excursions, and ate real Italian cuisine.
It will be an exaggeration to say, I immensely enjoyed myself in the country of Italy. This trip was more than a passport stamp, it was filled with purpose. I learned some new Italian words and saw sights and monuments that were once a dream. The Vatican, the Coliseum, and St. Peter's Basilica. Now, in Pompeii I learned that Basilica means the place of judgment where others believe Basilica means a church. I had the opportunity to see Michelangelo's masterpiece in The Sistine chapel along with the statue of David, the Leaning Tower of Pisa, The Forum and the Holy road. There were many more but the sites are too numerous to list them all. Just know I saw a lot, walked a lot and learned a lot.
Through it all with every sight and every ruin, I looked at everything as a lesson. I constantly asked myself, "What is the take away?" What is it that God wants me to learn? What is it he wants me to see? There was so much to digest on a spiritual and emotional level. To be honest, I'm still processing it all.
Here are my thoughts. Some are deep. Some are funny and some are on the surface but none the less, I wanted to share them with you.
God is real- Duh! I knew that already but I could feel the presence of God as I walked the cobbled stone streets. As I stepped back through time and history, I couldn't help but to think of my faith and my religion. Knowing that the Romans crucified my Lord had me spellbound. Then to know two of his faithful disciples were executed in Rome while spreading the gospel made me realize how my religion has stood the test of time. At one point it was illegal to be a Christian and here I was walking freely while singing songs of Zion in Rome and in Apollo's sanctuary. My take away... The word of God will never come back void and shall stand forever more.
It's good to be missed sometimes- People don't realize the importance of your existence in their lives until you are not readily available to them. Meaningless conversations were almost nonexistent because I was seven hours ahead of those back home in America. My favorite text message was from my mom asking when will I return home because she missed talking to me. That made me smile! Love is shown in action and the smallest gestures can go a long way. My take away... Know that you add value to your love ones lives rather they tell you or not.  
Family is everything- One thing Europe hasn't lost is the sense of family. It's truly a unit that is meant to connect and empower. Maybe I noticed that more because I desire a true family unit deep within. It gives me great joy to see a husband leading, the wife serving, the children laughing and playing while the grandmother looks on in silence. That scene warms my heart. The family (la famiglia) is the most important aspect of an Italian's life. Actually, it is a crucial necessity. They believe the family unit is important because it provides love, support and a framework of values to each of its members. Italians have stronger feelings of loyalty to their family than they have to their country. My take away... Blood IS thicker than water.
Sharing is caring- A famous Italian saying goes "the appetite comes while you are eating." Therefore, there is a structure to Italian dining. Much of Italian life revolves around the family dinner table. Meals are often ordered in family style. People pass food to one another from serving dishes over a bottle of wine and stimulating conversation. Conversation is just as important as the meal. I didn't see cellphones on the table or people texting while dining. They were engaged in conversation over a good meal. What does that say to me... Put my phone down and be present in the moment. If I'm not interested, stay at home.
Here is the structure of Italian dining.
• The antipasto: A traditional Italian meal starts with something to nibble on, called an antipasto, which translates into English as "before the meal."
• The primo: In Italy, pasta is a first course, or primo, served as an appetizer, not as the main event. Soup, rice, and polenta are the other options for the primo.
• The secondo: The main course is called il secondo, or the second course. Chicken, meat, or fish are the usual choices, and portions are generally small. These main courses are usually fairly simple, especially if a rich pasta or rice dish precedes them.
• The contorno: A platter of vegetables usually accompanies the main course. This side dish highlights the simple goodness of the vegetable. The word contorno loosely translates as "contours" and refers to the fact that the vegetable course helps shape and define the meal.
• The dolce: A dolce (or sweet) ends a traditional Italian meal.
Olive Garden has us fooled- Our palate is truly Americanized. Day one, I had to wrap my mind around the cuisine in Italy. My first encounter with real Italian food made me come to one conclusion… That Olive Garden is not real Italian food. It didn't even resemble what I was accustomed too. First of all, the pasta is served al dente. "Al dente" literally means "to the tooth" in Italian. That means that well-cooked pasta must have a soft bite, a "snap" that you can feel when you chew. Pasta that is cooked al dente has a lower glycemic index than pasta that is cooked soft. So basically, al dente pasta is better for you. We overcook our pasta, vegetables and meat in America. Our pizza isn't even authentic. I ordered a ham, mushroom and mozzarella pizza. The crust was so thin, crispy and flakey. It reminded me of pita bread. The tomato sauce was made from grilled tomatoes that was pureed by somebody's grandma in the back and the ham came in thin slices. It was actually prosciutto and I was looking for Canadian Bacon. We even eat Mozzarella wrong here in America. When freshly made, you'll often find it served in restaurants and at the family table as an antipasto, or appetizer, to enjoy with sliced prosciutto, bresaola or salami. I learned that mozzarella is not stored in the refrigerator, unless you are going to using it for cooking. The proper way to store it is at room temperature in the liquid it is packaged in when you buy it. Who knew!!! I was like yeah… this is very different but different can be good because it broadens our perspective. Another plus was the food was fresh and my body appreciates that. It didn't stay in my digestive track long. My happy point... I ate gelato every single day. Gelato is the Italian word for ice cream. It starts out with a similar custard base as ice cream, but has a higher proportion of milk and a lower proportion of cream and eggs (or no eggs at all). It is churned at a much slower rate, incorporating less air and leaving the gelato denser than ice cream. Talk about delicious! 
It doesn't take all that- We do the most while doing the absolute least at the same damn time. We are caught up in our day to day operations that we forget to live. Take time and smell the roses.
Rome really wasn't built in a day- I know its cliché' but there's truth behind this statement. Rome wasn't built in a day is a proverb attesting to the need for time to create great things. What does that say to me? As I am building this brand, take my time and build it brick by brick, one layer at a time. I want a brand that will last like the Roman Coliseum and leave an impression on each person that I encounter. These buildings and monuments are STILL standing centuries later. Why? Because it was constructed with purpose and designed with every possible mishap in mind. We learned majority of the buildings in Rome were once covered in marble. Today, there is not a trace of marble due to time and greed but here's the take away. The removal of the marble didn't strip the edifices of its beauty. It was still an awesome wonder to behold. We weren't concerned with the outside. We wanted to tour what was on the inside. So what's the lesson? Glad you asked. People will try to strip your purpose, tell you what you are doing wrong, attempt to take what rightly belongs to you but it doesn't affect who you are. People are attracted to what's on the inside. You are still a site to behold.
Get a tour guide- Often we try to tackle unknown places and foreign lands by ourselves. I am queen of that. That's how I toured Paris, but Italy was a different story. There are many benefits to traveling with tour companies. They really do suit the needs of a lot of travelers. Traveling with a tour company is safer, faster and efficient. We skipped the line at many museums and walked through like we were VIP, which was a bonus. Another added perk is they provide insightful information that adds value to each and every sight. They know the history. Also, guided tours with tour companies can prove to be a great choice for those who want to see as much as they can in a small space of time. Shout out to my two favorite tour guides: Patricia in Rome and Andrea in Florence. 
Invest more in your flight- We've all been there. Long flight, cramped in coach. To fly overseas it is a minimum of 10 hours. I'm telling you, after a flight like that, you are weary and looking for rest as soon as you touch ground. Upgrade your seat to an emergency aisle or an aisle seat so you can stretch out and move around the cabin. Our bodies are not meant to be cooped up like chickens. If your pocket book says it's ok, opt for one of those fancy pods that allows your seat to recline with the gourmet food. It's worth it! They look like they had a good night's rest upon arrival. I looked into the first class section like you lucky son of a guns! One day Lord, one day!
Compression socks- You finally land and discover your ankles have swollen to twice the normal size and maybe it even hurts to walk to baggage claim. Traveling is so rewarding but can take a toll on your circulation. While the risk of developing blood clots on a flight is low, it goes up as travel time increases. Get you some compression socks. Yes, really! The first time I noticed that I was swelling was on the plane and I didn't have on any socks. I was miserable because I was in the middle section in the middle seat. Getting up was not an easy option. So add compression socks to your traveling list of must haves. These stockings help increase circulation and reduce the risk of swelling or worse deep vein thrombosis (DVT) and clotting on a long flight.
Fun Fact I learned- The Margherita pizza was designed after the Italian flag. Red is represented by the tomatoes, Green is represented by the basil, and the mozzarella cheese represents the color white.
Prepare: Before, During and After
Call your bank prior to your departure. Inform them of the dates of travel so when you swipe your card you are not greeted with a nice decline message.
Get your exercise and water intake on. That goes without saying. There is a lot of walking involved when visiting foreign lands. We drive everywhere in America and that's an unrealistic expectation for continents like Europe. Be prepared to get your walk on so prepare your cardiovascular system early.
Also, get some calling cards so you can call home without putting a dent in your phone bill. I am not ready to look at my cell phone bill at all even though I had a global day pass. AT&T charge $10 a day and they are wrong for that.
Download the WhatsApp so you stay connected to those back home. You can call and text using this app. While in Rome, my phone worked perfectly but other cities infrastructure was not as advanced as Rome. You never want to lose connection with your love ones. GroupMe is a good app to have as well. That's how the Mr. and I stayed connected.
After you return home
Rest! I thought I was ready to continue to take of the world. Oh, was I wrong. Jet lag is not fictious and your body must get used to being back home on a different time zone. Proper rest is important.
Wash your dirty clothes immediately. Don't bring those germy clothes into your home.
That's all for now… Ciao Bella!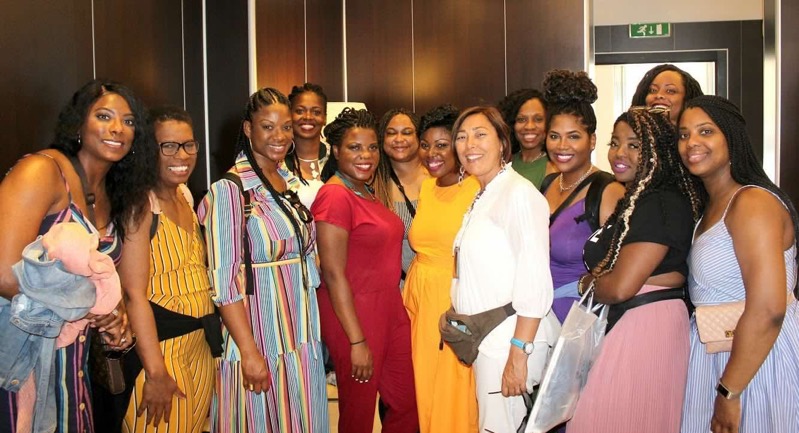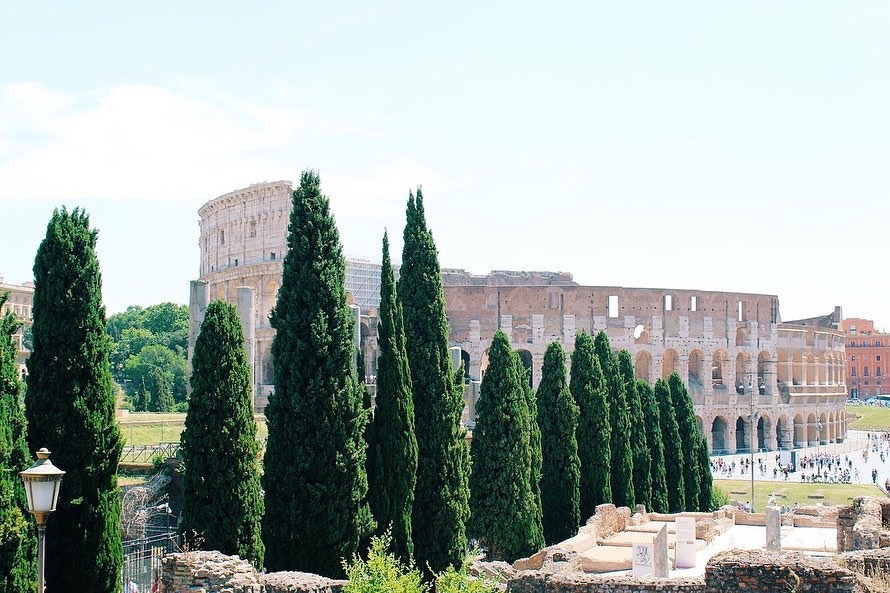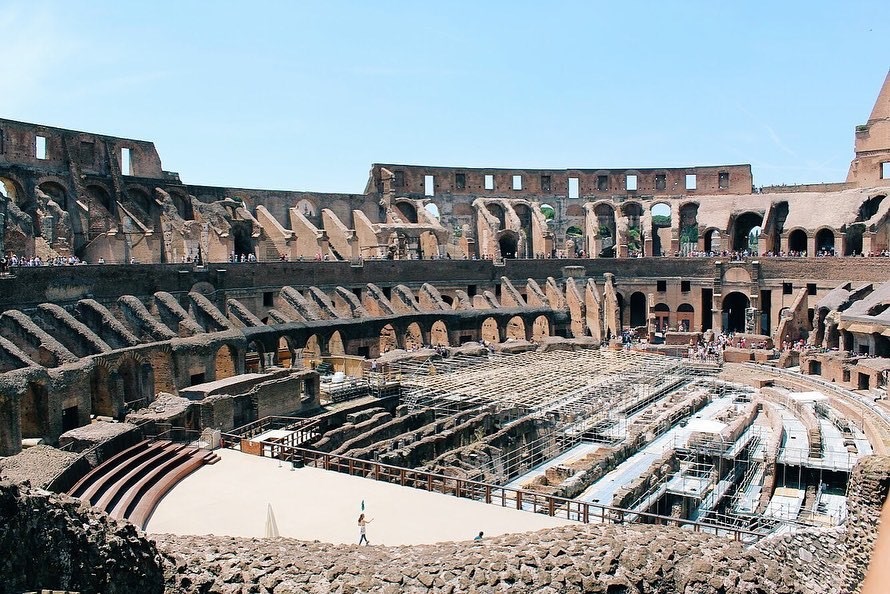 Want to learn more... Listen to the Bellissma podcast available on every podcast platform.
https://anchor.fm/charlie-marcol/episodes/BELLISSIMA-The-Breakthrough-With-Ariel-Shirley-e4fg40

Categories: This is great!, Reflection, Girl Talk