| | |
| --- | --- |
| Posted on August 4, 2018 at 12:10 AM | |
When we break, we break- Ced the Entertainer
Whoa! I'm back from my social media fast. Did you miss me? I sure hope so, because I've missed you! Without warning, I fasted from all things social media for 30 whole days. God knows I am a self-professed selfie social media queen. Since coming back from my Myspace hiatus in 2011, I've spent countless hours uploading, checking in, and updating my statuses sharing the good, the better and the best parts of my life. (Never the ugly) Being on this fast gave me a revelation though. If you're not careful, social media can be a parasite that will eat away at your insecurities. It can make you question your self-worth, your marriage, and your complete existence in life if you get caught up in noise.
Time is of the essence…
Social media can be full of superficial appearances. We greet each morning with a scroll instead of a prayer and nod off each night looking at the display screen. We live by it, like it, share it, quote it like it's the Bible, screen shot it and send it to friends to get a reaction. Here's my reality. I wake up daily at 5:30 AM but struggle to get anywhere on time. Why? I had to come to grips with my truth. My phone and I made passionate love every morning before my feet struck the ground. Before I knew it, a 5 minute quick check lasted longer than 30 minutes. Precious time wasted that I'll will never see again. Now, I'm rushing to get to work, doing my make up in the car, hollering at my son and mad at traffic on the freeway because it's not moving fast enough. Yeah, yeah, yeah! I know you get it. That's been my narrative for a few months. Something had to change. I had to put the phone down and focus on what matters.
Effective immediately…
On July 1, my pastor made the announcement at the end of service after a soul stirring sermon. This fast was a part of a congregational commitment. He challenged us to be more Christ like and centered with our lives. I sat there in a daze of confusion as I scanned the audience. Surely, I couldn't have been the only one feeling like "What the hell" in church. I looked at members of the congregation, my social media friends, who I knew loved social media just as much as I did. They too wore the haze of confusion on their face. At first, I didn't want to participate because I was worried about my brand. Then I remembered, obedience is greater than sacrifice. Fasting helps us realize just how fragile we are and how much we depend on things beyond ourselves. 30 days was not going to kill me and needed to do this for myself. How things were unfolding in my life I really needed God to bless me in a mighty and miraculous way. More often than not, we subject ourselves to "look" happy when we are broken with the weight of the world on our shoulders. Truth be told, I wasn't happy. Life was kicking my ass. I struggled to keep my head up. I needed a break that included some personal and spiritual growth.
Too much of anything is never good for you…
Fasting is a religious exercise that requires you to abstain from something that you love. It's a meaningful gesture of self-denial out of your love of God. Never in my wildest dream did I think that I was going to partake in a fast of this magnitude. Food fast, I've tried and failed. No radio fast, tried and failed. No alcohol, tried and failed. No sex until I am married, tried and failed. This fast seemed simple enough to commit to. I'm not going to lie, the first few days were a challenge. I didn't realize how much time and energy I spent on social media. As hours turned into days, I craved that 4 by 7 display screen in my hand that connected me to the inside scoop of my favorite celebrities, friends and family. My scroll game grew weak as I disconnected from the world. No Twitter, Facebook, IG, or Snapchat. Instead, I busied myself with my life. I put my face in books and articles, chatted with my friends over dinner and drinks, spent quality time with my son, snapped pictures and videos thus creating new memories that I will laugh at for weeks to come.
The last of the real ones…
There were some lessons in the break. Sometimes we think that our lives cannot fully function without the help of social media. Then, I remembered I was a 1980s kid where the essence of the human spirit was alive and well. There were no cell phones (unless you could afford air time) so you called and checked on your friends instead of liking their status, everybody didn't have computers to Skype so you actually communicated and engaged with people in person or by letter, and your pictures weren't shared until you had them developed at Eckerd's. (Remember that!)
Here's some powerful points that has changed my life in the last 30 days.
1. Everybody doesn't need to know your every move- Everybody business is no body's business. (Let that statement marinate.) I've traveled, fallen in love, met Cynthia Bailey, and attended events without sharing my every move. Not being able to upload and share did not take away from my experience. I was present in the moment and enjoyed every minute of it. Sometimes we can share too much and give people an invitation to ridicule and judge our lives. Save some for yourself and let others wonder what's going on with you. Move in silence and make announcements later.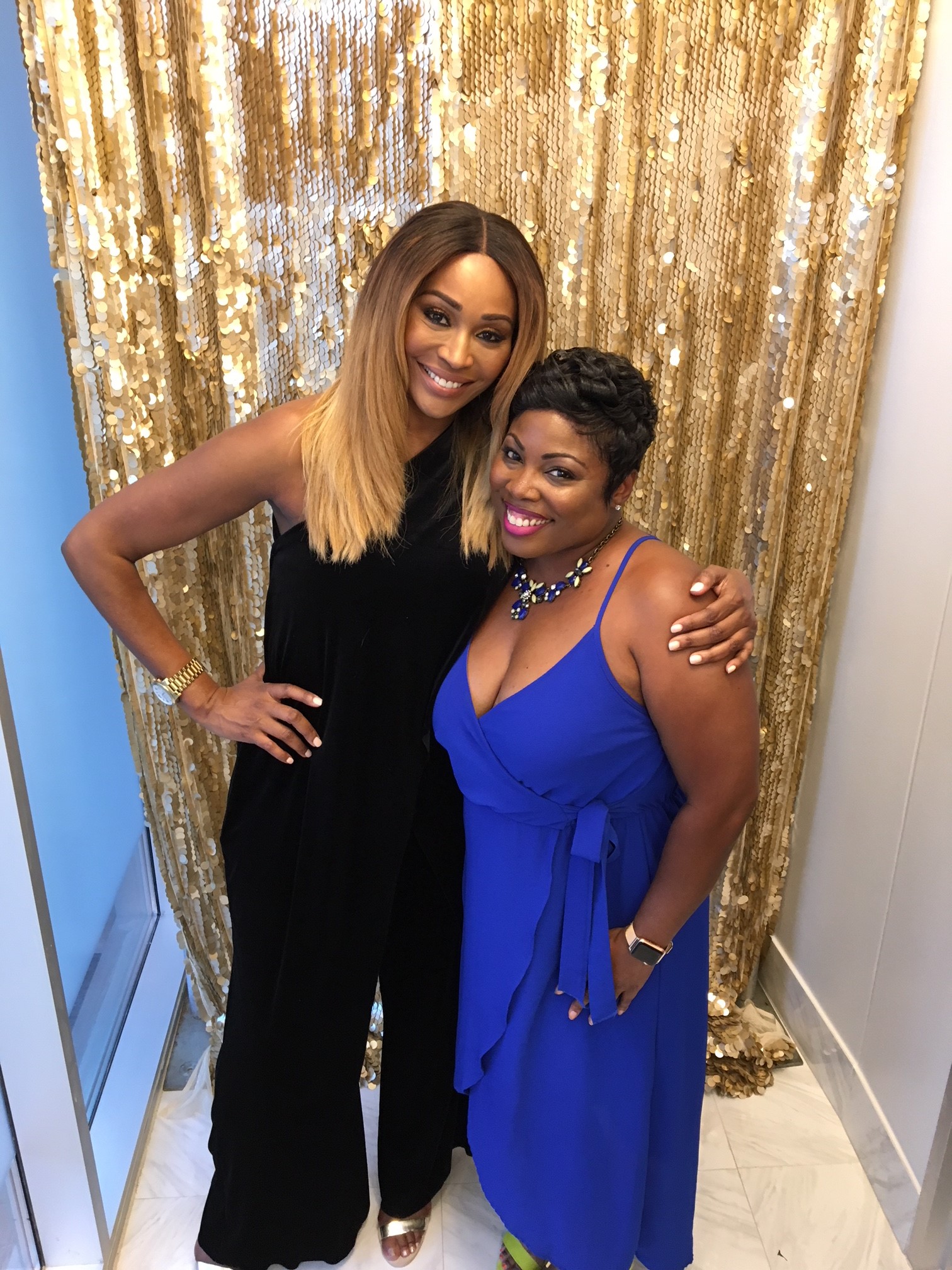 2. Comparison is the thief of joy - The overused sentence that irks me the most on social media, "My husband/bestie/Momma is better than yours." Guess what! They should be. That's your connection and if your connection is not electrifying you, that's a problem. Social media has tainted our views on what our lives should look like. Perfect has started to be the new normal. So much so, it has clouded our view on what our reality is. We wake up flawless and everybody is the perfect size with the perfect family. NOT! It's all stunts and shows. You will find yourself comparing your life to others if you are not careful and that's unhealthy.
3. Time is valuable- Time is the most expensive treasure that we cannot afford to lose. How many times have you said when deadline was near, "I wish there were more hours in the day." Do not waste your time worrying about somebody who is not worried about you. Get the job done and play later. My goal from now is to get on and get off. I am reclaiming my time! I have better things to do.
4. Likes doesn't validate you and your friendship- "You didn't like my picture." Friendships have a different meaning now. Sad to say, our life is now being defined by likes. Because I didn't like your post, doesn't mean I'm not your friend. Listen up when I say this… Friendships don't trend. Trending on social media doesn't make you popular it means your picture was cute. The truth of the matter is, I didn't like your picture because I probably didn't see it. The more "friends" you have on social media the more people show up on your newsfeed. Social media runs on analytics not friendships.
5. My productivity level increased- I have planned my 40th birthday party, someone else's 40th, booked travel, designed a new brand, cleaned up, and uncluttered my life. Being off social media freed up some time. An extra hour in the morning and evening made a difference.
6. Obedience is sacrifice- It gets greater later. Right now, I desire a spiritual breakthrough. Our spirit and soul experiences joy because of fasting. It's a decision to momentarily die to our flesh to fulfill the greater things of a mighty God who seeks us. When we deny our carnal nature in order to fulfill the desires of God, he is pleased. What He wills for our lives can be found through fasting and prayer.
7. Very busy but are you a blessing- When is the last time you blessed someone's life and didn't want anything in return. We are so busy looking the part but not playing the part. I cleaned out my closet, gave bags of clothes and food to the homeless, and helped friends in need without making an announcement. Talk without action is merely nothing. Be a blessing instead of a scroll troll. Your time and service is needed.
8. Be in the moment- We barely want to talk to each other anymore. Learn to be present mentally and physically. Put your phone down and interact instead of scrolling. Ask your children or significant other "How was their day," to begin a meaningful and engaging conversation. People want to know that you really care. We scroll to pass the time or because we feel bored. Ask yourself this, "Why go and if you can think of better things to do?" If you can think of better things to do, then do that. Don't waste their time or yours.
9. Use social media for what it intended for- There are benefits of using social media. You can connect, network, engage, and build a brand. Social media allows us the ability to communicate with each other on the level that I never foresaw. You literally can run your life from the comfort of your home, video chat with friends and family in far places and have friends all over the world. The connection can be powerful if it is utilized properly.
10. It's all in our mind- It's truly mind over matter. What I thought was impossible turned into possibility. You can do whatever you want to do. It's all in your mind. Turn down the noise and find your center.
Guess what! I survived. All because someone is silent, doesn't mean that they are asleep. Even though the fast is over, I will continue to monitor what I feed my soul. (I discovered a new love for podcast too.) I am adopting a healthier lifestyle for my mental state. I want to feed my body content of substance that will allow me to grow and develop into the person I desire to be. We all want emotional and mental well-being. But are we practicing conscious mental consumption? Don't get caught feeding your mind with junk food that has no nutritional value. We have a choice about how we take care of our mind—we can feed it junk food or wholesome fuel. Wholesome food fuels our mind with positivity while junk food feeds our mind with limiting thoughts and behavior and we are so much better than that.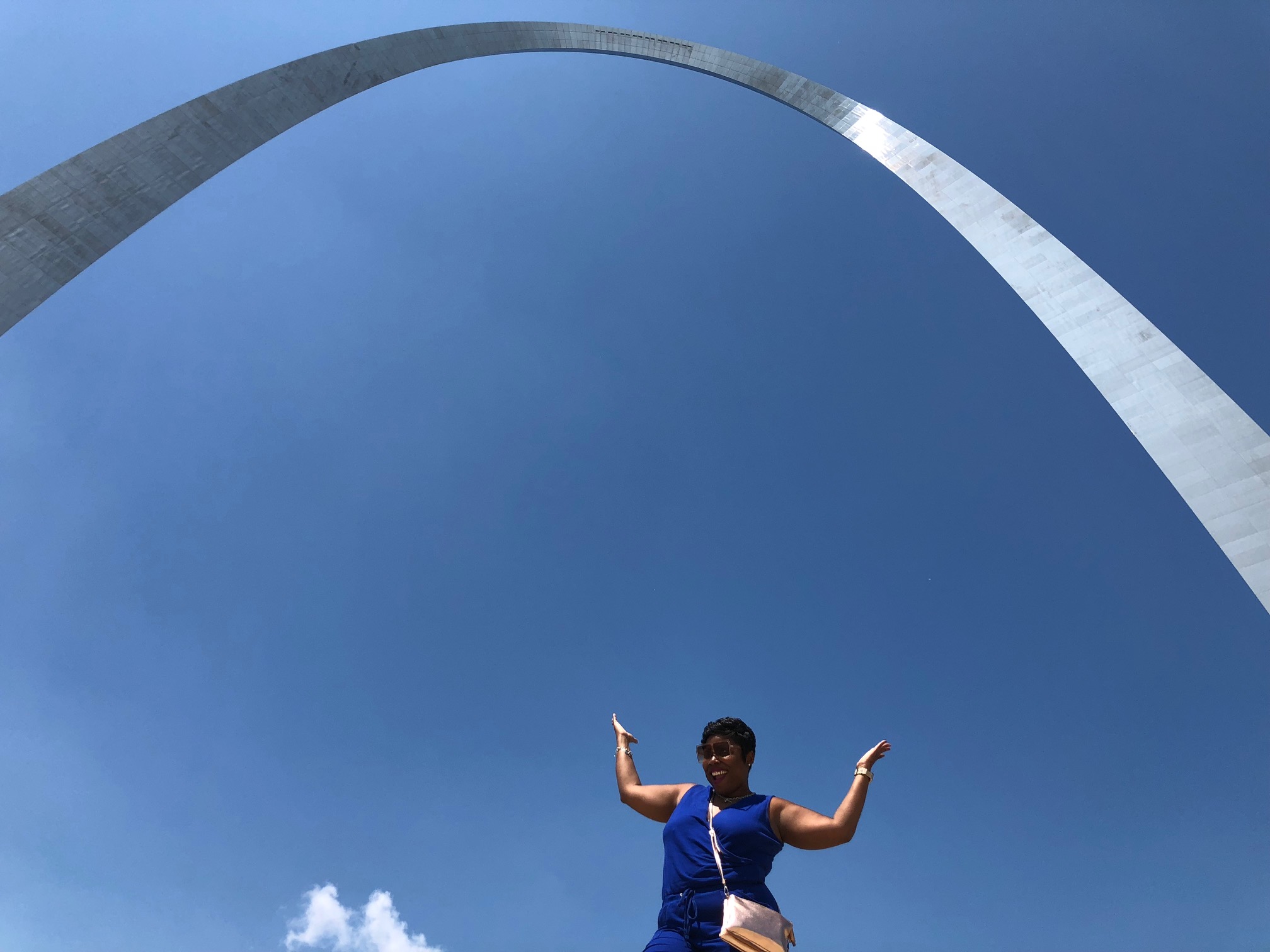 #fastingandpraying #socialmediafast #charliemarcol #myrealtruth #myjourney
Categories: The Ah-ha moment, Better You, Self-love