| | |
| --- | --- |
| Posted on August 31, 2017 at 12:25 AM | |
Class is in session. The bell didn't ring. We didn't have recess, P.E. or lunch. There was nothing particular about this classroom. One teacher represented the faculty and staff. This wasn't a traditional lesson with an engaging PowerPoint presentation and handout notes. It didn't involve a pen, paper, textbooks or higher order thinking question stems accompanied with a read aloud. Instead, the curriculum called for interactive learning, faith, and your best judgment. There were no lesson plans because He was the lesson plan. One grade was given; Category 4. Our fate was in his hands.
Sometimes you learn valuable life lessons without stepping into an academic setting. A true learning experience should reform you and shape your perspective. Those encounters undoubtedly change us forever, never to return to our original way of thinking. God multiplied with Harvey equaled a lesson that I will never forget. He and his wrath earned my respect.
This storm was unfathomable. But I remembered that God is my present help in the time of trouble and boy were we in trouble. Our only option was to hunker down and ride it out. From Corpus to Houston, disastrous flooding, winds gusts and constant torrential rains left one to ask, "Will I come out of this alive?" I wish I could make you understand the magnitude of this storm and its aftermath. Houston, the 4th largest city in the country with a population over two million people was covered in water leaving it in a helpless estate. Both airports were closed, the start of school was postponed and the rain kept falling. Every street, outlet, shortcut and freeway was closed due to high water. With every news update and text alert, anxiety filled my body with tension and fear. All I could do is pray and hope for the best.
I made it through! Hallelujah.
As an educator, this Harvey encounter reminds me of the instructional 5 E model. The 5 E's describes a phase of learning, and each phase begins with the letter "E": Engage, Explore, Explain, Elaborate, and Evaluate. This experience drew off of my existing knowledge, beliefs, and skills. Here's what I learned from Harvey.
Engage-
1. Adhere to warnings- The National Weather Service warned us all week but many of us didn't listen only doing the bare minimum. Warning comes before destruction. A warning requires immediate action. This means a weather hazard is imminent - it is either occurring (a hurricane in the Gulf) - or it is about to occur at any moment. During a weather warning, it is important to take action: grab the emergency kit you have prepared in advance and head to safety immediately. Both watches and warnings are important, but warnings are more urgent. Next time, I will have an evacuation plan.
2. Have a rainy day fund- The most basic purpose of a rainy day fund is to provide a source of funds when you find yourself in the middle of a financial thunderstorm. Having a rainy day fund can help reduce your financial-related stress, helping you get a better night's sleep because you're not concerned about the "what ifs" of life: if an emergency does arise, you have it covered. Harvey has affected many of our jobs and sources of income and for some of us that leaves us up the creek without a paddle.
Explore-
3. Water is powerful- Water means life—it can kill you, but it can cleanse you. It is a preserving element that we need in order to survive. For without it, one will surely die. Many of us were baptized from the waters of Harvey by the renewing of our mind. For once, we cleansed ourselves from the negativity and hatred that we have embedded in our hearts about politics, the President and the social class of people. First responders, rescuers and volunteers didn't care about color, creed or race. They wanted to save lives. That's all that mattered. In this case, the flood waters united us in a weird but necessary way. A big shout out to the civilians that rolled up their sleeves, traveled from distant places and brought in their boats to help. You are the real MVP.
4. The sun is important- The sun didn't shine for five days. FIVE! It was depressing to look out the window to see gray skies. Nothing is more important to us on Earth than the Sun. Without the Sun's heat and light, the Earth would be a lifeless ball of ice-coated rock. The Sun warms our seas, stirs our atmosphere, generates our weather patterns, and gives energy to the growing green plants that provide the food and oxygen for life on Earth. I was begging for the sun to make an appearance and looking for a dove with an olive branch in its beak. (Read the story of Noah and the Ark) When it peeked through the clouds, I smiled. I think it missed us as much as we missed it.
Explain-
5. Stop taking little things for granted- It is human nature to complain. We want a bigger house, the traffic is horrible, our children are unruly, the humidity is messing up our hair and our families get on our last nerve. We are all so much more fortunate than we give ourselves credit for. We constantly preoccupy ourselves with thoughts of things we don't have and experiences we are missing out on. We need to learn to be appreciative and grateful for everything we have and everything we are going to receive. If we all stopped for a moment and looked around us, we would find endless things we have that others are not as fortunate to have. Kiss your children, say I'm sorry and love your family, even when they get on every nerve in your body. Harvey helped me realize how fast you can lose everything in a second. Count your blessings and be thankful instead of complaining.
6. There is no perfect plan in life- You can never prepare for uncertainty. No matter how you prepare yourself in every possible way imaginable. However, if you live in a coastal region create an emergency kit just in case. (Especially during hurricane season) A basic emergency supply kit could include the following recommended items:
Water -one gallon of water per person per day for at least three days, for drinking and sanitation
Food - at least a three-day supply of non-perishable food
Battery-powered or hand crank radio and a NOAA Weather Radio with tone alert
Flashlight
First aid kit
Extra batteries
Whistle to signal for help
Dust mask to help filter contaminated air and plastic sheeting and duct tape to shelter-in-place
Moist towelettes, garbage bags and plastic ties for personal sanitation
Wrench or pliers to turn off utilities
Manual can opener for food
Local maps
Cell phone with chargers and a backup battery
A Ziploc bag with essential documents
Elaborate
7. You need a village- the African proverb tells us it takes a village. I would like to elaborate and say, "It takes a village to survive." When social media is being utilize properly it can bring awareness to dire situations. The village came through calling, texting, sharing, forwarding, and DM'ing information for others to be rescued while others checked on your well-being. Their tenacity and willingness to help, helped others in their desperate time of need. The power of connection is real and it showed. No one could have navigated this ordeal alone. We must learn how to depend on each other.
8. What's in a name- Harvey means "Blazing." This storm was given the perfect name. Harvey came out the Gulf taking names with guns blazing. He is one of two Category 4 hurricanes on record that have made landfall in the Texas Coastal Bend region with destructive winds that reached 130 miles per hour. He dumped 49.76 of rain at Houston's Bush Intercontinental Airport within two days. Harvey left a lasting impression on Texas for years to come.
Evaluate-
9. Even when things are out of control, God is in control- Let go and know that God is in control. I like to be in total control of every aspect of my life. Not so much this time. God showed me the true definition of sovereignty. Once I wrapped my mind around what was happening, He became my refugee and protected me from the storm.
10. Get acquainted with you- CABIN FEVER! Not me. There was a time in my life where I felt like I needed people to entertain me or I had to be doing something. We do that because we are afraid to be alone. At the end of the day, you have to be alright with you. I enjoyed the quiet space with limited interruptions, aside from the alerts, wind and rain. I learned some more about myself during this period of stillness. I learned I don't have to be tough and strong, especially during the storm. I don't know if it was the weather, or the aftermath that followed but nonetheless, I had a good soul releasing cry that was long overdue. That was such a powerful cathartic moment for me. I cried for those affected, the city and those that were blessed to make it through without any damage or loss.
There are so many words to express how I feel at this very moment. I am still processing it all. Although the storm is over, we have only just begun. Houston has a long way to go. We will rebuild, even stronger than before. That's what I love about this city. Just continue to pray for us & with us.
In everything that you go through, don't forget to learn the lesson. If not your experience will be pointless. Class is dismissed.
Thank you to all my friends and family (my village near and far) that prayed and checked on me daily during the storm. I am grateful for you and your loving kindness toward me. YOU ROCK!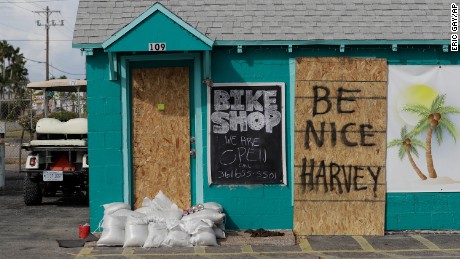 With the devastation of our city, let's make a conscious effort to give back. Please know that I will be reaching out to you for your help and support for donations and volunteers to address the immediate needs of those that were affected by Harvey. If you or anyone you know were affected, please let me know. I want to help. Details will follow.
For monetary donations:
HURRICANE HARVEY RELIEF FUND: Visit ghcf.org | Checks/Money Orders can be mailed to the address below:
Greater Houston Community Foundation
5120 Woodway Drive, Suite 6000
Houston, Texas 77056
#hurricaneharvey #thatstormthatwould #houstonstrong #thatwashouston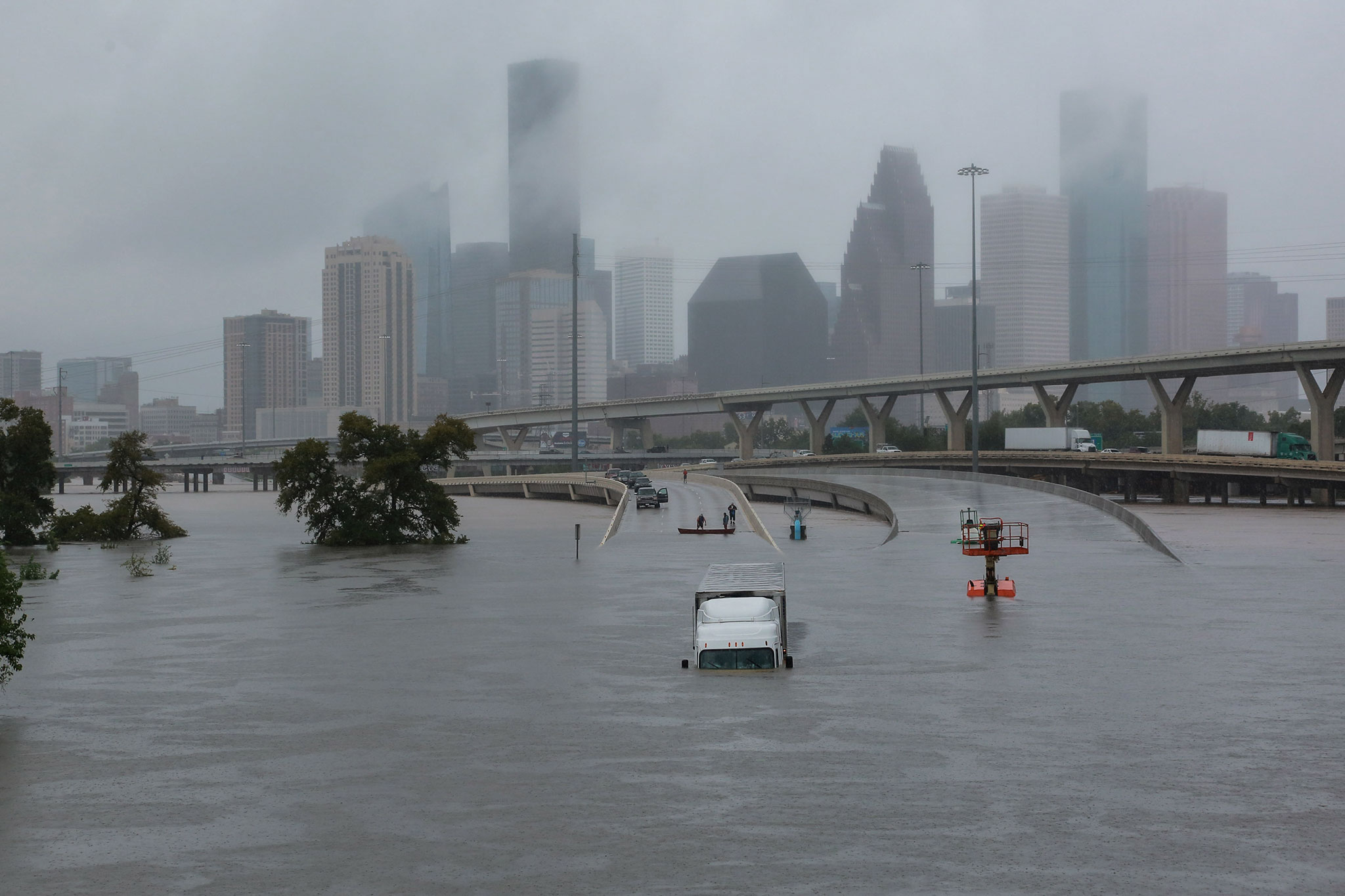 Categories: Too much on my mind, Life has a way..., The Ah-ha moment