| | |
| --- | --- |
| Posted on November 11, 2015 at 10:25 PM | |
Almost flesh of my flesh and bone of my bone but you're not. You're not even married. It feels good to your soul! The connection is deep, intimate and it feels right. You can't help but to wonder, "Is this person my soul mate?" Suddenly it ends, and you are devastated. You ponder pensively on the relationship and what happened. Yet and still, it's hard to get over them. I know the feeling. I only write from my own personal experiences. This feeling can last long after the relationship ends. This is why it is so common for a person to still have 'feelings' towards an ex-lover that they have no right to be attracted to in any way. You want to fight the urge and get over them but it's hard, depressing, and heart wrenching. Do you know why? Your soul is tied together. A soul tie can serve many functions, but in its simplest form, it ties two souls together in the spiritual realm. Soul ties between married couples draw them together like magnets, while soul ties between non-married people can have a negative effect on your spirit. There are physical, mental, emotional and spiritual effects that come along with a soul tie causing you to feel unwholesome, as if you've given up a piece of your soul.
Let's discuss more in detail.
How soul ties are formed
1. Sexual relationships- It's nothing like sex that you not shouldn't have sex. It feels so right but yet it's so wrong. It's all connected and attached to consequences. Your sexual organs are connected to you heart, spirit and mind. If you say it's not, you're lying to yourself. Be Careful!
2. Close relationships- A soul tie can serve as bridges between two people to help through hard times. At first it will start off as casual and before you know it, you're caught up with them and their mess.
3. Vows, commitments and agreements- The tongue has the ability to bring the soul great troubles and bondage. Be mindful of empty "I love you's" Love is an action. Choose your words wisely.
Time to make a change…
By nature, women are the emotional gender. Our actions and thoughts are sometimes lead with our emotions. While, the male species tend to think with a different type of head. Men are more physical thinkers. He may not understand the reason why you have to make a change, but you know the purpose.
1. DIY- Do it yourself. Don't wait for them to end the connection. You know the difference between right and wrong.
2. Free yourself- If any sins were committed to cause this soul tie, repent of them! Fornication is perhaps one of the most common ways to create soul ties. Forgive that person if you have anything against them but most of all forgive yourself. There is freedom in forgiveness!!!
3. Pictures and selfie photos- If our phones could talk, what would it say. Next to God, our phones see it all and hold so many secrets plus selfies. Get rid of those photos of your secret rendezvous. If not, your will find yourself going back reliving in the moment of yesteryear and when.
4. Wash your hands of the nouns- The people, places and ALL of the things. If gifts were given to you by the other person in connection with the sin or unholy relationship, such as rings, flowers, cards, clothes, etc. I would get rid of them! Here is another issue I witness with soul ties. When you choose to remain friends with "their" friends and family. You are not fooling anyone but yourself. This helps you stay in touch with "them." Such things and relationships symbolize the ungodly relationship, and can hold a soul tie in place.
5. I do's and do you's- Are you married? You shouldn't make any promises of anything. The power of life and death is in the tongue. Don't say things you don't mean. Save that for the individual that is worthy of fully committing to. Any rash vows or commitments made that played a part in forming the soul tie should be renounced and repented of.
6. Renounce the soul tie- Tell them but most of all show them. Actions speak louder than words. Do this verbally, spiritually, physically and mentally! Not even if that person was good to you, good in bed and fun to hang around. You can't return to the situation once you have cut the soul tie.
*Remember I write from an honest place. As I created this blog, it spoke to my life as well. I truly believe that having soul ties will not allow you to reach your point of destiny. A soul tie will and can hold you back from God's blessings. More than anything, you want to live a purpose driven life and your destiny to be fulfilled.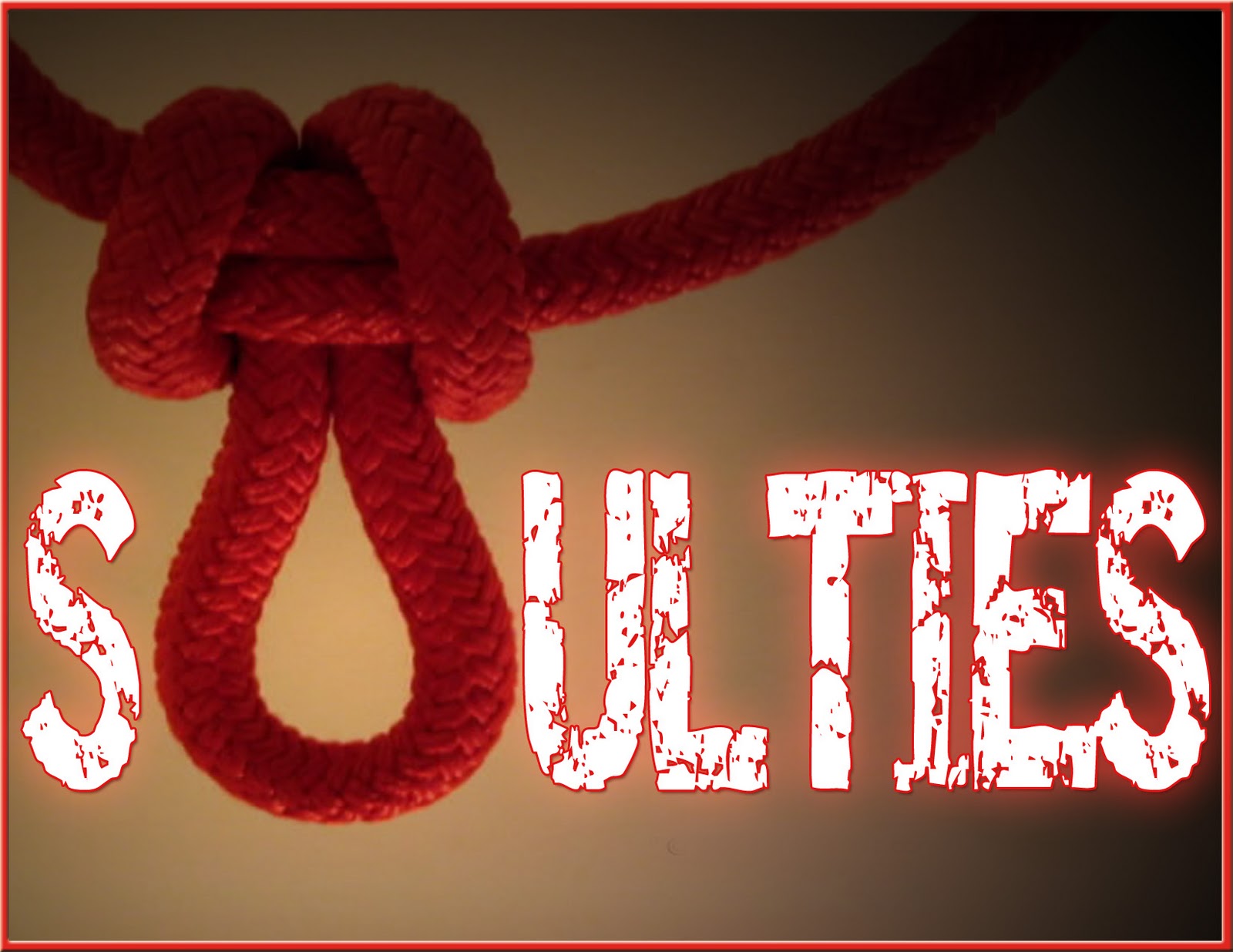 Categories: Better You, Girl Talk, Relationships