| | |
| --- | --- |
| Posted on October 31, 2015 at 10:05 AM | |
So many thoughts about myself flooded my mind after my divorced was finalized. Damaged goods? Single mom? divorcee?... "Yeah, this is great. Who is going to want me?" After going through the healing process, I wanted to give love a try again. I am in love with the idea of love. In my mind, there IS someone for me that can love my imperfect self perfectly. I knew, I had to take it slow and be cognizant of any decision I made. There are two people involved; my son and myself. Believe it or not, our precious children suffer the most during our love shenanigans. It impacts their lives just as much if not more. They too get attached, love, create bonds and reap the benefits of someone being around. It creates a pseudo family unit that we all desire. Dating for one is difficult but dating while considering your children can be stressful. My focus shifted from looks, style and swag to beliefs, morals and future plans with children involved. When the relationship ends for us, it ends for them as well. The game of love is so abstract but when you have children you have to make sure the foundation is as strong as concrete by creating some rules.
Here are some best practices that I follow in the game of dating with children.
1. Ask the appropriate questions- Engage in "what if" conversations and do you see yourself dating someone with children questions early on. You need to know their thoughts about children before moving into a commitment. There's no need to get involved if that's not what that individual wants for their future. Spare yourself and save yourself the heartache later.
2. Timing- Make sure the timing is right. Create a time and space where the initial meeting is none threatening as possible. A family setting will be ideal, such as an entertainment complex, a sports game, or a family function. You don't want the meeting to be awkward. This will force your child and love interest to shut down, putting you at odds in the middle. You will find yourself torn trying to mend fences and feelings.
3. Who- Before introducing your child, get to know them first. Date them for months before a formal introduction to the kids is made. Make sure you are not dating a serial killer, sex offender, the Spawn, or a master manipulator prying on a single woman to fulfill his needs.
4. Abandonment- Don't get so caught up that you abandon your children. Don't spend every free moment that you have on your new love interest. You have to remember the ones that were there loving you unconditionally in your single days. I know it feels good to have a new boo, but pace yourself and balance it out.
5. Meet your daddy- Negative! Introduce your love interest as your friend first not someone there to replace their father. Make sure roles are defined and everyone involved know the position they play on the team. Reassure your child, there is only ONE father.
6. Everyone isn't privileged enough to meet your kid- This is your most prized possession so treat it as such. You may have a revolving door policy but don't allow your children to see that about you. You set the tone of their relationships later on in life.
7. Listen to your children- Out of the mouth of babes speak the truth. Kids say it best. If your child and your significant other does not get along, take heed. You want to make sure that your children are just as comfortable in this relationship as you are.
8. Your children know when it is right-They have the ability to see things that you ignore. I remember the day I got married, my son wasn't happy at all. People tried to coax him to smile, take pictures and be in the moment. No matter what we did or said, he wasn't a happy. When asked he said, "This is a mistake." Sad to say, he was true. He could see it, way before I could.
9. Let nature take its course. The universe tends to unfold the way it should. Don't give disclaimers to your children such as, "Be nice" or force feed your new love on them. Let it happen naturally and allow them to form their own opinions. Remember your children are little people with feelings.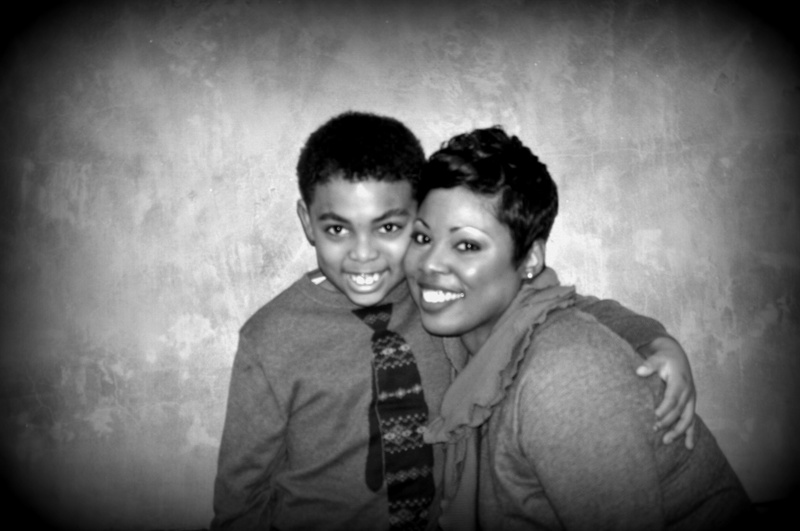 Categories: Better You, Parenting, Life changing events