| | |
| --- | --- |
| Posted on October 25, 2015 at 9:10 PM | |
Now that you've gone from the Florist into the Forest, you are probably ready to come out of the darkness and begin putting the pieces together from your broken life. The divorce process can damage your mental and emotional psyche. (I don't wish that on my worst enemy) None of the less, you ready to start dating again. Looking for love after divorce can be daunting. I know the feeling all too well. From my own personal experience, use your judgement. If it doesn't feel right, it's probably not. That's why self-love is so important when beginning this process again. Love yourself so much that you will have an eagle's eye vision to discern those people & things that try to bring harm to your life. Everyone doesn't have your best interest at heart. Remember, there's levels to this dating game so don't get lost in the shuttle. Here's some helpful tips to help you navigate this process. Good luck!
1. Know your status- Get tested for everything. Make sure before you start dating again to know ALL of your statuses. Go see your physician to get your regular check-ups & physicals. Knowing this information helps you to make responsible decisions about your sexual health and your future. It's good information to know.
2. You are divorced not desperate- Take people at face value until they prove themselves otherwise. If you see a flag on the play, don't ignore the red flags. Ask all of the rigid questions up front. If you don't agree, move on. No love will be lost.
3. Dignity and Purpose- If that person being in your life is not serving a purpose, what's the point. Stop wasting your time in your prime. That's dead weight and it will hold you back from reaching your fullest potential. After going through a divorce your purpose should be redefined and aligned to what God wants for your life.
4. Ladies, you are NOT a hunter- You don't have to hunt a man down to date you. If he can't make time for you, he's not for you. Remember, you are divorced, not desperate! Stop pursuing, let him chase you. Remember, HE that finds a wife finds a good thing. At the end of the day, you need to know that you are the answer to his prayers.
5. Wait a while- Make sure you are emotionally ready to start dating again. Go see a counselor to do the self-work. It's important to work through your unsolved issues. You don't want to carry a scared or a hardened heart into a new relationship. Work on the issues from your past.
6. Look for someone that wants to be your friend. Established a strong friendship first before undertaking a relationship status. This will allow you to establish a foundation and focus on those things that matter to you and your potential partner.
7. Be careful of the 9 to 5 lover- This is the lover that is not emotionally available so he will not invest in you. He has office hours for his dating career because he's living a double life. He is only available Monday-Friday from 9 am to 5 pm. After 6 pm he is as cold as a dead body in the morgue.
8. Go at your own pace- Don't make a decision or rush into any situation that you are not ready for. You walk by faith and not by sight. Ask the Heavenly Father to lead you on every decision for your life.
9. Don't talk about "Them"- Leave your ex in the past. It's over for a reason. You're desiring a new start so stop lingering on your past. It's a turn-off and tells the person your dating it's still some meat left on that bone.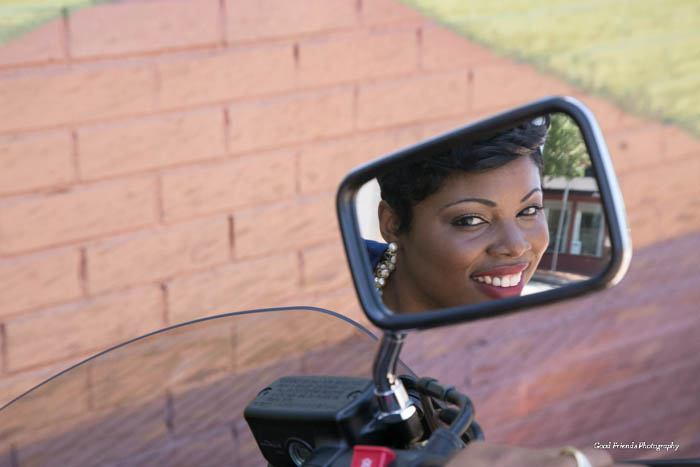 Categories: Better You, Girl Talk, Relationships