| | |
| --- | --- |
| Posted on September 15, 2015 at 6:50 AM | |
Once in our lives we have the opportunity to encounter an out of body experience that we will never forget. If you are mature enough, that one experience changes your perspective. Sometimes the experience can be so powerful that it becomes rapidly clear through your emotional barriers or that one experience can sabotage you. Recently, I posted your troubles are a part of your training. Little did I know I would have a close brush with trouble sooner than later. I try to avoid trouble at all cost, yet it hunts me down like I am prey. I didn't see trouble coming. Boy, did it hit me like a car accident. It came out of nowhere and in a split second I was fighting for my life. We were looking for fun in the sun, but what I received was a supernatural ass whooping. God troubled the waters for a reason. I realized in the mist of this unforeseen circumstance, there was a valuable lesson to learn. God speaks clearly to me at the most inopportune times. He is the teacher and I am his student. I truly believe God does things to get our attention and that he did. As I rolled on the river like Ike and Tina, I had no choice but to reflect on the whole situation. This ordeal became a spiritual cleansing. TD Jakes once said, "Even a skillful swimmer can drown in shallow waters." Spiritually, water represents revelation. Even though, I didn't physically drown this experience had a purpose. The water was shallow but the knowledge that I gained fighting for my life was deep. Through this revelation he revealed his Devine wisdom that I had been wrestling with internally. This was a much needed awakening. At first what seemed like sure maddness, gave me enlightment for my journey.
1. Life is precious. We take life for granted thinking our next breath is our own. In a split second, my life flashed before my eyes. Do not ignore its value; do not squander it in trivial pursuits; do not let it slip away and leave you unprepared.
2. Get rid of your dead weight. Sometimes the load that we carry is too heavy that it pulls us down. We carry each other's burdens and stress when in the end it has nothing to do with us. Cut the strings and let it go. With dead weight you can't travel light.
3. Everybody can't go! We want to carry everyone on the journey, but it's not for everyone to experience or see.
4. Follow your gut instinct. It will never lead you wrong. Other people think they know what's best for you when they don't. They are operating from their vantage point and not your reality. Trust yourself and nobody else.
5. Panic leads to paranoia. Paranoia is a thought process believed to be heavily influenced by anxiety or fear, often to the point of irrationality and delusion. Paranoid thinking typically leads to a pandemonium. It's hard to find solace in this state of mind.
6. You can never prepare for uncertainty. No matter how you prepare yourself in every possible way imaginable, God is in control.
7. Continue to fight even when it seem like the end is near. Easy goals don't exist. Easy dreams don't exist. Easy relationships don't exist. A goal is a point of achievement that requires effort and sacrifice. Fight for your dreams. Anything worth having is worth working for.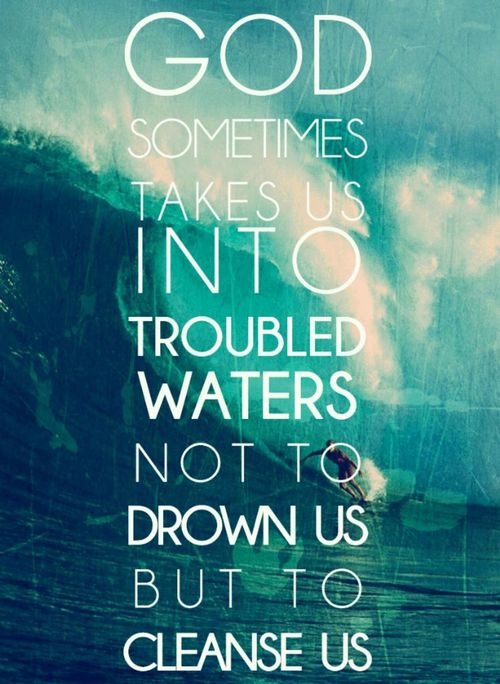 Categories: The Ah-ha moment, Life changing events, Reflection