| | |
| --- | --- |
| Posted on June 2, 2015 at 12:35 AM | |
Wow! What a busy weekend. This past weekend was so special to me. I mean, this one is goes down in my history books. Sometimes you experience something that changes your perspective forever. Let me be transparent for a moment. I've been drained and lacked the motivation to do anything but get up, go to work, return home to go to sleep. This was the story of my life and that cycle was beginning to take a toll on my mental state. This weekend was what I needed to jump start my summer into over drive. I stepped out of my comfort zone and traveled to foriegn lands. A book signing and a conference was on the agenda. I wanted to kick off my tour in the the land of peaches, the state of Georgia where everything is sweet including the tea. It's no secret that Atlanta is well known for its debauchery, ill mannered house wives, and cutting up with total ratchetness. We sensationalize and idolize the wrong women trying to pattern our lifestyles after them. Despite of Atlanta's sour taste, there is some sweetness wrapped with goodness happening there. There are positive things that we don't see on TV. No water throwing in the face, friendship contracts or Mr. Chocolate sightings. I found hidden jewels rippened with knowledge ready to share it with the world.  These southern belles embraced me, empowered me, and inspired me to be greater. Saturday was beyond amazing for me. The Stilettos & Strategies conference blessed my soul immensely. These women poured into my spirit with their wisdom, knowledge and stories. I felt such a connection with all of the women. I truly believe that things are orchestrated by God and everything is his own timing. The warm welcome that I received when I walked through the door reminded me of home. It felt familiar because it was familiar. The organizer, Nu Epps the mastermind behind the conference was a home grown Houston, Texas girl. WHO KNEW! Immediately the hiccups and nervous energy I felt going in remained on the other side of the door. There I met women who were just like me; making it their life's mission to better other women who share similar journeys. As I sat there and listened wholeheartedly to each speaker share their story, I realized that we as women are more alike than we are different. It takes courage to be transparent about your life. Broken marriages, sickness, starting over, changes in careers, loss of a job, raising children alone, moving to find yourself... The list went on and on but through it all, they never lost their way but found theirselves fighting to get on top. Just like those women, my story is currently shaping my life. I felt compelled to share my testimony when asked. The floodgates of my eyes opened and the tears begin to fall. As I looked around the room, I noticed I was not alone.  Women that I did not know transitioned from conference attendees to my sisterskeeper. Even though they listened as tears stained their faces, I knew these women understood me. The Bible tells us, "The Lord is close to the broken hearted and saves those who are crushed in spirit." God knows that my spirit was crushed and I needed to be revived. I went there to sell books, but left there stronger. Those women blessed my spirit. Big ups to Judi Mason for the spiritual cleansing. (picture below) I left there with a renewed energy to make some changes immediately. Now, I have clarity and direction to push myself even further.What a way to start my Saturday. Sunday morning I woke up still on that natural high from the conference but today was showtime for me. This is what I came to Atlanta for. This is what I wanted more than anything! I wanted to introduce myself and my brand to a new market. My mind was filled with what ifs? and will theys? I had to stop with the over analyzing and take this moment in. One year ago, the book was still in the writing phase and here I am today with the book in tow in another major city. LOOK AT GOD! I think it was the rain that was affecting me. Earlier that day, the storm clouds opened up showers upon showers and "flooded" the city. (Inside joke) None the less, the show had to go on. The rain stopped and the sun made an apprerance long enough to let the guest trickle in to hear what we had to say and what we had to say was good. The Battle of the Sexes with Troy Spry was the truth. Our perspective and dynamic working together was FIRE! It was moderated by author and activist Skyy Banks who presented thought provoking questions that made you reflect on your approach to marriage, dating and love. We realized that everyone does not date with a purpose in mind. Everyone in attendance gained a new perspective about themselves and how to approach relationships. Even though we disagreed in some areas, we came to one common thread... "When love is right, it's easy." This event was the start of a beautiful friendship. We want The Battle of the Sexes to return to a city near you. Bigger and better than before. Get ready! 
I think overall I achieved my goal. I am happy with the outcome, the networks that were built and the friendships that were made. Life really is just peachy...

Simply put, this weekend was a sweet as a peach! (Literally) Thank you Atlanta for treating me well. Special thanks goes out to my mentor, Skyy Banks and the best collaborator on the other side of the Mississippi River Troy Spry. Thank you for the perfect partnership.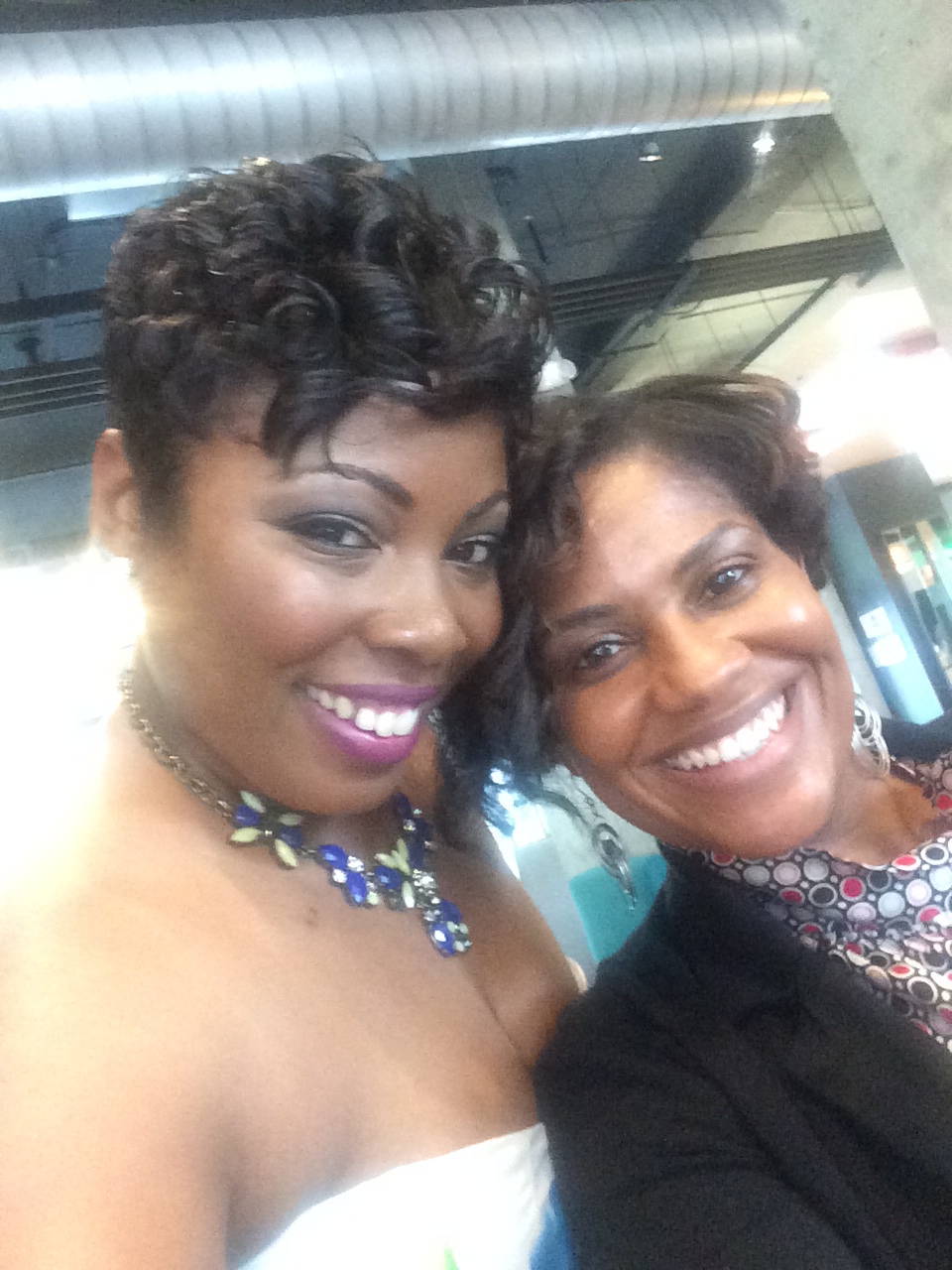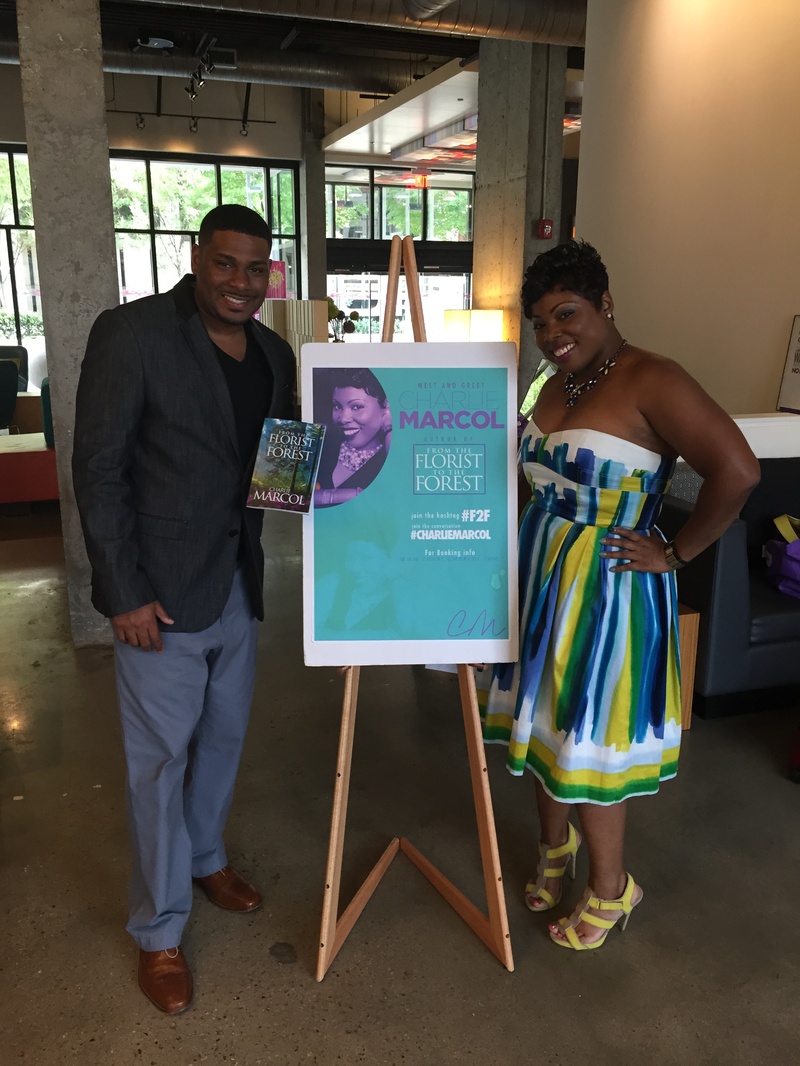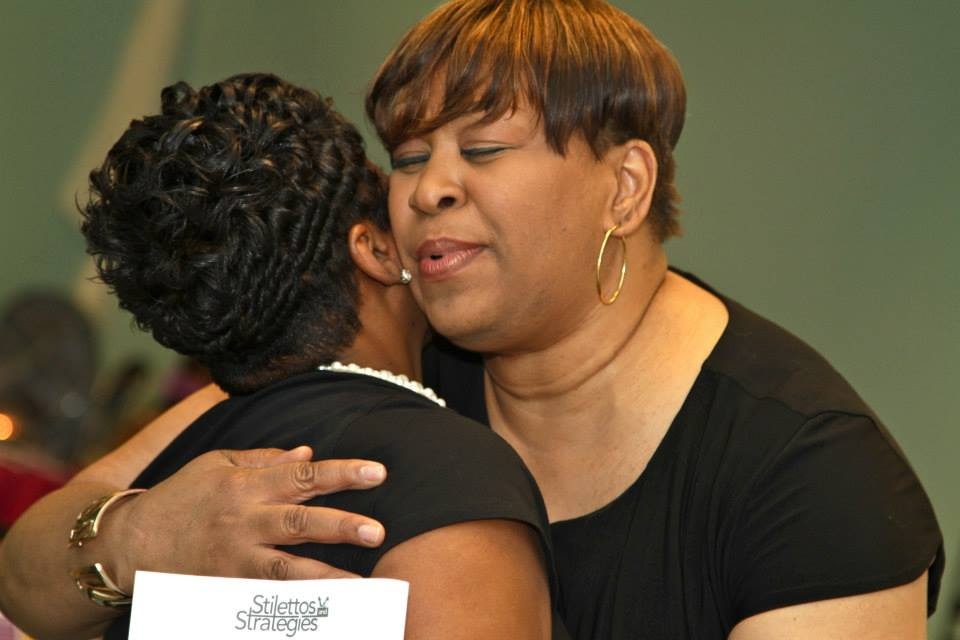 Categories: Better You, This is great!, Life has a way...