So many thoughts about myself flooded my mind after my divorced was finalized. Damaged goods? Single mom? divorcee?... "Yeah, this is great. Who is going to want me?" After going through the healing process, I wanted to give love a try again. I am in love with the idea of love. In my mind, there IS someone for me that can love my imperfect self perfectly. I knew, I had to take it slow and be cognizant of any decision I made. There are two people involved; my son and myself. Believe it or not, our precious children suffer the most during our love shenanigans. It impacts their lives just as much if not more. They too get attached, love, create bonds and reap the benefits of someone being around. It creates a pseudo family unit that we all desire. Dating for one is difficult but dating while considering your children can be stressful. My focus shifted from looks, style and swag to beliefs, morals and future plans with children involved. When the relationship ends for us, it ends for them as well. The game of love is so abstract but when you have children you have to make sure the foundation is as strong as concrete by creating some rules.
Here are some best practices that I follow in the game of dating with children.
1. Ask the appropriate questions- Engage in "what if" conversations and do you see yourself dating someone with children questions early on. You need to know their thoughts about children before moving into a commitment. There's no need to get involved if that's not what that individual wants for their future. Spare yourself and save yourself the heartache later.
2. Timing- Make sure the timing is right. Create a time and space where the initial meeting is none threatening as possible. A family setting will be ideal, such as an entertainment complex, a sports game, or a family function. You don't want the meeting to be awkward. This will force your child and love interest to shut down, putting you at odds in the middle. You will find yourself torn trying to mend fences and feelings.
3. Who- Before introducing your child, get to know them first. Date them for months before a formal introduction to the kids is made. Make sure you are not dating a serial killer, sex offender, the Spawn, or a master manipulator prying on a single woman to fulfill his needs.
4. Abandonment- Don't get so caught up that you abandon your children. Don't spend every free moment that you have on your new love interest. You have to remember the ones that were there loving you unconditionally in your single days. I know it feels good to have a new boo, but pace yourself and balance it out.
5. Meet your daddy- Negative! Introduce your love interest as your friend first not someone there to replace their father. Make sure roles are defined and everyone involved know the position they play on the team. Reassure your child, there is only ONE father.
6. Everyone isn't privileged enough to meet your kid- This is your most prized possession so treat it as such. You may have a revolving door policy but don't allow your children to see that about you. You set the tone of their relationships later on in life.
7. Listen to your children- Out of the mouth of babes speak the truth. Kids say it best. If your child and your significant other does not get along, take heed. You want to make sure that your children are just as comfortable in this relationship as you are.
8. Your children know when it is right-They have the ability to see things that you ignore. I remember the day I got married, my son wasn't happy at all. People tried to coax him to smile, take pictures and be in the moment. No matter what we did or said, he wasn't a happy. When asked he said, "This is a mistake." Sad to say, he was true. He could see it, way before I could.
9. Let nature take its course. The universe tends to unfold the way it should. Don't give disclaimers to your children such as, "Be nice" or force feed your new love on them. Let it happen naturally and allow them to form their own opinions. Remember your children are little people with feelings.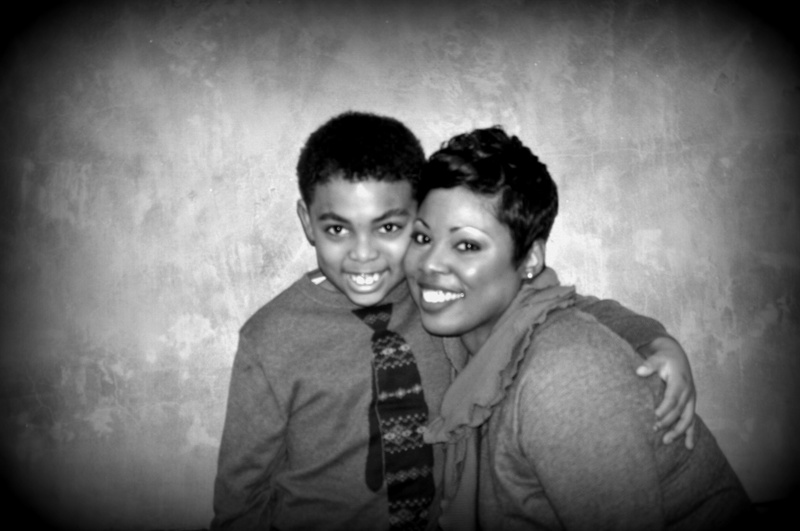 As I scrolled through social media for the last few weeks, I've noticed several friends post the "big" announcement of having a baby. How exciting! Congrats to you all. For some, this is the first time. For others, it's the last. Whatever the time, consider it a blessing. The birth of a child means God has not given up on his people. He has granted you favor in this junction of your life for a reason. Your life is about to change for some awesomeness that I can not explain. I had my child over 10 years ago, but I remember being pregnant with so much possibility. Times have changed but GREAT parenting remains the same. The latest gizmos and gadgets can not replace your role and job as a parent. This journey that you are about to embark on will make you a better person. As a parent, I've learned the real meaning of unconditional love, patience and sacrifice. So today my friends, this blog is dedicated to you. Take pictures and make precious memories... These moments won't last long. Hopefully, these nuggets of information (some are funny) will help you as you cruise through parenthood. Have fun and enjoy the ride.
1. Having a child will NOT destroy your relationship or marriage. I hate it when I hear people express that about giving birth to a child. The birth of a child means new life, hope and promise. None of that equates to death therefore that can not be the reason why it ended. The reality is that the relationship was ALREADY on the brink and the relationship couldn't survive the strenuous request of parenthood. If anything, giving birth should bind you closer than drive you apart. Will it be stressful? Yes, but remember this is your partner so form a colloborative partnership to help keep your boat afloat. One of the most meaningful gifts you can give your kids is to cultivate a happy relationship with your partner, and that starts from day 1.
2. You can still put each other first, even with the baby. You can not forget each other and the needs that must be fulfilled to keep each other content. It takes effort and energy. There is a hierarchy within the family that must remain present in order to survive. If it doesn't, the dynasty will fall apart. You cannot forget each other or the reason you got married in the first place. You must make time for each other and continue to meet the needs of your spouse. You will have to learn to be flexible and considerate when the little comes along.
3. You will grow to love an individual more than you love yourself. All bets are off when it comes to your offspring. You will constantly stay in protection mode. You will learn to understand why mother bears protect their cubs the way they do. Your number one job is to protect them from all hurt, harm and danger. I promise you, you've never experienced love the way that you are about to witness. Here's a crazy fact. You are willing to lay down your life for your child.
4. At your worst, you are loved... Your children will love you even when you are unlovable. Sometimes, our life deals with us bitterly, but our children continue to love us inspite of our shortcomings, meanness, forgetfulness and unpleasantries. They will love you just the way that you are.
5. It's ok to ask for help. A closed mouth will never get fed. This job of parenthood will require some sacrifice and a whole lot of patience. It's ok to say, "I need some help!" without feeling guilty. Better yet, YOUR is the key word. "I need your help."
6. You will tell time in months until your child turns 2 years old. It's awkward saying, "He's 25 months." That drops off immediately at the 2nd birthday party.
7. The forecast will call for golden showers and you won't have an umbrella... Your child will put R. Kelly to shame. You will get urinated on, especially if it's a boy. Get ready. On top of getting urinated on, you will learn that feces has meaning. Yes! That's gross, but true. Your child's feces will have a meaning. There's teething feces, there's not enough water in your diet feces, there's that didn't agree with you feces. (That's the one that comes out of their clothes and gets everywhere.) Oh how I remember those days. I don't miss them at all. Here's a tip. Take turns on those diaper changes if you can. Everyone will get their fair share of golden showers and baby dung. My little one used to serve it with a smile. I couldn't stay mad at a face as cute as his.
8. The little things matter. Those things that we take for granted such as walking, smiling and talking become monumental as a parent. You cheer for first steps, rolling over, tummy time, sitting up and developmental skills that allude to the fact that your baby is on the right track. You may have baby Einstein on your hands but don't rush through the developmental process.
9. Make time for you and each other.... You will lose your swag for the first two years or so of the kids life. Make-up and a beat face will become the ghost of "I used to be" and your faithful go-to hairdo will be the ponytail. Those dapper clothes and threads that you wear proudly will be a thing of the past unless you want to get spit up, slob juice from those juicy cheeks, and formula on them. Cotton will be the fabric of choice and expensive clothes will move to picture days, family outings and Sunday's. There is a remedy for that. Don't allow yourself to go into the trenches for the sake of parenthood. Make time to pamper yourself like you used to before the birth of your child. Remember your number one priority is each other. Continue to have date nights where you can put on your best threads. There is no greater feeling than getting into your prior clothes post baby.
10. It'll come naturally... There is NO such thing as a "by the book baby." I read every pregnancy book on the market, and all of those do's and don't's scared me to death. Those books had me interviewing and asking questions to my family about genetics, chromosomes, intelligence IQ, etc. Need less to say, I worked every nerve in their brain and they were ecstatic when my bundle of joy arrived. It's your baby and your natural instinct will kick in in due time. My natural instinct kicked in immediately. Therefore stop reading the pregnancy book that tells you how to be, what to be and when. Those are reference guides and not the Bible. Every baby is different. I found out that the old wives tales that had been passed down from generation to generation worked better than those reference guides any way.
11. Social Media is the devil... Post only the best pictures of your baby on social media. I understand you are beyond excited about being a parent, but make sure they are cleaned & decent before sharing with the world. (The world Craig, the world) Just like you pick the flyest selfie of yourself, make sure your baby has that same justice. People are cruel so and when they only comment on the clothes or the shoes, they can't find anything positive to say. Hey! I'm being honest here. Don't say I didn't warn you.
12. You are the example. As a parent you must remember your number one job is to make our world a better place. Be sure to remember this one thing, you are making positive and productive people. The Bible tells us to, "Train them in the way they should go, and when he is old he will not depart from it." That simply means teach them the difference between right and wrong. Never teaching them the difference between right and wrong creates a brat that will grow up to be a spoiled adult who will believe that everything should go their way.
13. You will become sleep deprived. No lie... Here's what I discovered after all my help started going back to their perspective places after giving birth to my son. Sleep when the baby is sleeping. Don't put on a load of laundry, vacuum or straighten up. Get your beauty rest. A rest-filled parent is a productive parent. If a messy house bothers you, hire a maid to help out on certain days of the week. Better yet, call your friends over to watch the baby so you can get your rest.
14. Social life! Forget about it. You will have a party at your crib from 1 to 3 AM for the first 6 months of the baby's life. Here's the cool thing, you will constantly feel like you have a hang over and you didn't drink one drink.
15. You can do this. Just remember to encourage each other on thie path of parenthood.  This is a life changing event for the both of you.