Class is in session. The bell didn't ring. We didn't have recess, P.E. or lunch. There was nothing particular about this classroom. One teacher represented the faculty and staff. This wasn't a traditional lesson with an engaging PowerPoint presentation and handout notes. It didn't involve a pen, paper, textbooks or higher order thinking question stems accompanied with a read aloud. Instead, the curriculum called for interactive learning, faith, and your best judgment. There were no lesson plans because He was the lesson plan. One grade was given; Category 4. Our fate was in his hands.
Sometimes you learn valuable life lessons without stepping into an academic setting. A true learning experience should reform you and shape your perspective. Those encounters undoubtedly change us forever, never to return to our original way of thinking. God multiplied with Harvey equaled a lesson that I will never forget. He and his wrath earned my respect.
This storm was unfathomable. But I remembered that God is my present help in the time of trouble and boy were we in trouble. Our only option was to hunker down and ride it out. From Corpus to Houston, disastrous flooding, winds gusts and constant torrential rains left one to ask, "Will I come out of this alive?" I wish I could make you understand the magnitude of this storm and its aftermath. Houston, the 4th largest city in the country with a population over two million people was covered in water leaving it in a helpless estate. Both airports were closed, the start of school was postponed and the rain kept falling. Every street, outlet, shortcut and freeway was closed due to high water. With every news update and text alert, anxiety filled my body with tension and fear. All I could do is pray and hope for the best.
I made it through! Hallelujah.
As an educator, this Harvey encounter reminds me of the instructional 5 E model. The 5 E's describes a phase of learning, and each phase begins with the letter "E": Engage, Explore, Explain, Elaborate, and Evaluate. This experience drew off of my existing knowledge, beliefs, and skills. Here's what I learned from Harvey.
Engage-
1. Adhere to warnings- The National Weather Service warned us all week but many of us didn't listen only doing the bare minimum. Warning comes before destruction. A warning requires immediate action. This means a weather hazard is imminent - it is either occurring (a hurricane in the Gulf) - or it is about to occur at any moment. During a weather warning, it is important to take action: grab the emergency kit you have prepared in advance and head to safety immediately. Both watches and warnings are important, but warnings are more urgent. Next time, I will have an evacuation plan.
2. Have a rainy day fund- The most basic purpose of a rainy day fund is to provide a source of funds when you find yourself in the middle of a financial thunderstorm. Having a rainy day fund can help reduce your financial-related stress, helping you get a better night's sleep because you're not concerned about the "what ifs" of life: if an emergency does arise, you have it covered. Harvey has affected many of our jobs and sources of income and for some of us that leaves us up the creek without a paddle.
Explore-
3. Water is powerful- Water means life—it can kill you, but it can cleanse you. It is a preserving element that we need in order to survive. For without it, one will surely die. Many of us were baptized from the waters of Harvey by the renewing of our mind. For once, we cleansed ourselves from the negativity and hatred that we have embedded in our hearts about politics, the President and the social class of people. First responders, rescuers and volunteers didn't care about color, creed or race. They wanted to save lives. That's all that mattered. In this case, the flood waters united us in a weird but necessary way. A big shout out to the civilians that rolled up their sleeves, traveled from distant places and brought in their boats to help. You are the real MVP.
4. The sun is important- The sun didn't shine for five days. FIVE! It was depressing to look out the window to see gray skies. Nothing is more important to us on Earth than the Sun. Without the Sun's heat and light, the Earth would be a lifeless ball of ice-coated rock. The Sun warms our seas, stirs our atmosphere, generates our weather patterns, and gives energy to the growing green plants that provide the food and oxygen for life on Earth. I was begging for the sun to make an appearance and looking for a dove with an olive branch in its beak. (Read the story of Noah and the Ark) When it peeked through the clouds, I smiled. I think it missed us as much as we missed it.
Explain-
5. Stop taking little things for granted- It is human nature to complain. We want a bigger house, the traffic is horrible, our children are unruly, the humidity is messing up our hair and our families get on our last nerve. We are all so much more fortunate than we give ourselves credit for. We constantly preoccupy ourselves with thoughts of things we don't have and experiences we are missing out on. We need to learn to be appreciative and grateful for everything we have and everything we are going to receive. If we all stopped for a moment and looked around us, we would find endless things we have that others are not as fortunate to have. Kiss your children, say I'm sorry and love your family, even when they get on every nerve in your body. Harvey helped me realize how fast you can lose everything in a second. Count your blessings and be thankful instead of complaining.
6. There is no perfect plan in life- You can never prepare for uncertainty. No matter how you prepare yourself in every possible way imaginable. However, if you live in a coastal region create an emergency kit just in case. (Especially during hurricane season) A basic emergency supply kit could include the following recommended items:
Water -one gallon of water per person per day for at least three days, for drinking and sanitation
Food - at least a three-day supply of non-perishable food
Battery-powered or hand crank radio and a NOAA Weather Radio with tone alert
Flashlight
First aid kit
Extra batteries
Whistle to signal for help
Dust mask to help filter contaminated air and plastic sheeting and duct tape to shelter-in-place
Moist towelettes, garbage bags and plastic ties for personal sanitation
Wrench or pliers to turn off utilities
Manual can opener for food
Local maps
Cell phone with chargers and a backup battery
A Ziploc bag with essential documents
Elaborate
7. You need a village- the African proverb tells us it takes a village. I would like to elaborate and say, "It takes a village to survive." When social media is being utilize properly it can bring awareness to dire situations. The village came through calling, texting, sharing, forwarding, and DM'ing information for others to be rescued while others checked on your well-being. Their tenacity and willingness to help, helped others in their desperate time of need. The power of connection is real and it showed. No one could have navigated this ordeal alone. We must learn how to depend on each other.
8. What's in a name- Harvey means "Blazing." This storm was given the perfect name. Harvey came out the Gulf taking names with guns blazing. He is one of two Category 4 hurricanes on record that have made landfall in the Texas Coastal Bend region with destructive winds that reached 130 miles per hour. He dumped 49.76 of rain at Houston's Bush Intercontinental Airport within two days. Harvey left a lasting impression on Texas for years to come.
Evaluate-
9. Even when things are out of control, God is in control- Let go and know that God is in control. I like to be in total control of every aspect of my life. Not so much this time. God showed me the true definition of sovereignty. Once I wrapped my mind around what was happening, He became my refugee and protected me from the storm.
10. Get acquainted with you- CABIN FEVER! Not me. There was a time in my life where I felt like I needed people to entertain me or I had to be doing something. We do that because we are afraid to be alone. At the end of the day, you have to be alright with you. I enjoyed the quiet space with limited interruptions, aside from the alerts, wind and rain. I learned some more about myself during this period of stillness. I learned I don't have to be tough and strong, especially during the storm. I don't know if it was the weather, or the aftermath that followed but nonetheless, I had a good soul releasing cry that was long overdue. That was such a powerful cathartic moment for me. I cried for those affected, the city and those that were blessed to make it through without any damage or loss.
There are so many words to express how I feel at this very moment. I am still processing it all. Although the storm is over, we have only just begun. Houston has a long way to go. We will rebuild, even stronger than before. That's what I love about this city. Just continue to pray for us & with us.
In everything that you go through, don't forget to learn the lesson. If not your experience will be pointless. Class is dismissed.
Thank you to all my friends and family (my village near and far) that prayed and checked on me daily during the storm. I am grateful for you and your loving kindness toward me. YOU ROCK!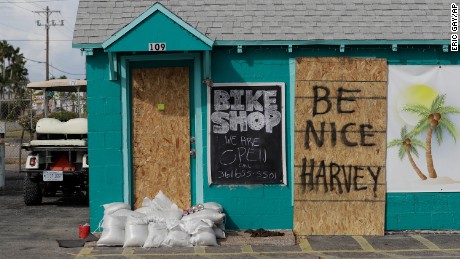 With the devastation of our city, let's make a conscious effort to give back. Please know that I will be reaching out to you for your help and support for donations and volunteers to address the immediate needs of those that were affected by Harvey. If you or anyone you know were affected, please let me know. I want to help. Details will follow.
For monetary donations:
HURRICANE HARVEY RELIEF FUND: Visit ghcf.org | Checks/Money Orders can be mailed to the address below:
Greater Houston Community Foundation
5120 Woodway Drive, Suite 6000
Houston, Texas 77056
#hurricaneharvey #thatstormthatwould #houstonstrong #thatwashouston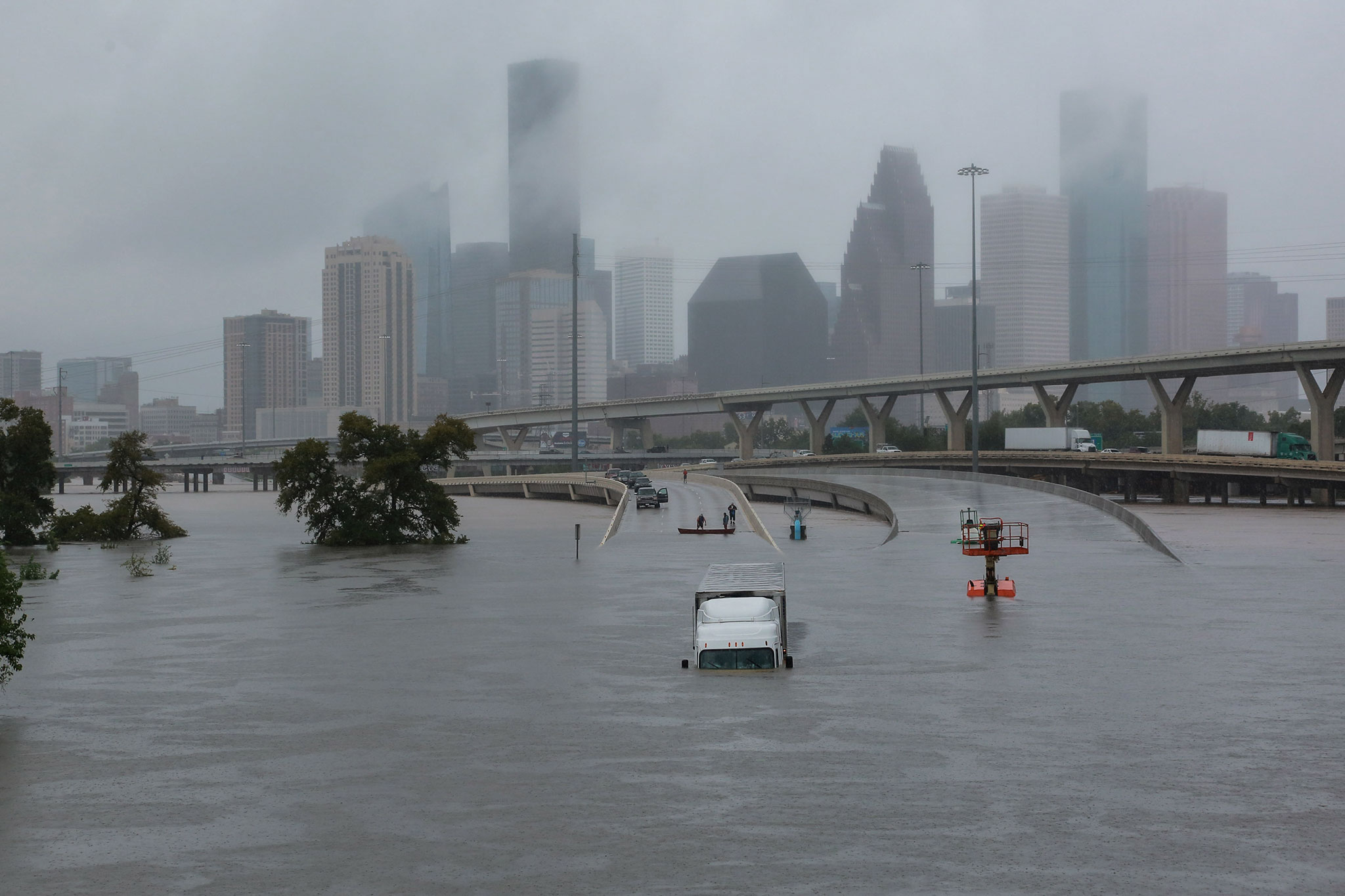 How do I say good bye to some of the best memories ever? Good byes are never easy no matter what it is; people, places and things. They are hard because it is familiar to the soul. But this good-bye though, is extremely hard. I didn't know when we pulled off that faithful Sunday in April to return back home that would be our last time together. It is said, "Home is where the heart is." On today, a mental open heart surgery was performed. My childhood home and I will no longer share the same rhythmic impulse. Our cozy 1,700 square feet, 4 bedroom abode snuggled in the bend of the street is no longer our residence. Even though they are moving, 326 will always be a part of me. It's my home, my foundation and stability. My family has lived in Oak Cliff in this house my entire life. She remained constant when my life was full of changes. So this good bye is a bit difficult. She was good to me, my family, and those that graced us with their presence. All good things must come to an end and this is the end of an era. They've boxed up containers with our memories, furniture, and history. 326 has been kind to us, the years have not returned the same favor and has worn her down. The palace cannot be renovated or flipped any more. Her flips have flopped and we had to say good-bye… I will definitely miss her.
I am the woman I am today because of 326. She provided soil full of nutrients that helped me grow deep and strong roots to become this mighty tree. She wanted to make sure that I was able to bear fruit when it was time so she institutionalized me with the best instructors on this side of the Mississippi. I learned how to walk, talk, ride a bike, cut grass and polish my fingernails. On Saturday mornings, there was no sleeping in. She loved to be spotless and she wasn't happy until she was in pristine condition. You could hear Rufus and Chaka singing Jamaica Funk, James Ingram's Find 100 ways or Luther Vandross's Bad Boy blasting from the windows with the smell of bleach fumigating the air while the vacuum was humming a different tune. Thanks to her, I know the meaning of "elbow grease" and she required a lot of it. On Sunday mornings, she would pull me out of bed to teach me how to cook Southern cuisine from scratch. Banana pudding, goulash, chicken and dressing, greens, and red beans were her favorite dishes to whip up to nourish her family. After the job was done in the kitchen, she was adamant that I attended church with my Sunday's best on. Suited and booted with a slip on plus stockings was the only way to go and she was serious about that. So many things happened in 326 that I will cherish forever. I learned how to read, and write, think outside the box, dream, bore my creative genius, lost my virginity and marched to the beat of my own drum. It was there, she dared me to be different and stand out from the crowd.
Many have passed through her iron bar doors and were welcomed with love. If walls could talk, she would have a lot to say and the stories she would tell would put Tyler Perry movies to shame. This address buzzed with people and social functions that would shut the block down. Cookouts, NFL play-off games, get togethers and Sunday dinners were regular events where there was plenty to eat, drink and a good time was had by all. 326 was the cornerstone of the Johnson clan that offered pillars of strength. So much so, she provided shelter for those looking for a fresh start, a loving aunt who loves the Dallas Cowboys, a singing psalmist that loves to decorate and a little cousin that loves to talk and eat. Her doors were always opened. You may have entered as a guest, but when you left you were family. Even though I left her 18 years ago, she never left me. She welcomed me with open arms every time she saw me. I brought laughter, fun and love. She even welcomed my bundle of joy and wrapped him around her finger too. It was there that he learned how to crawl and mumble his first real word, "Hush!"
No matter what, 326 will always be a part of me and my character make-up. She is deeply woven in the tapestry of my being. She provided love, hope, laughter, peace, womanhood, cheer and countless other things that I will always be grateful for. She taught me consistency, responsibility and respect but most of all how to stand on my own two feet. She was filled with God-fearing women that loved the Lord that instilled the same love in me. She was our palace in the hood where we sat proudly on our thrones. Now, you know I was Queen C… and my mom and Granny were the princess and duchess. (Just kidding)
I know parting is a sweet sorrow, but starting over is even a sweeter taste to digest. I am happy for them both as they open this new chapter of their lives. Even though we have all physically moved from 326, she will always remain in our hearts. If you personally know them, join me in congratulating them on this new accomplishment.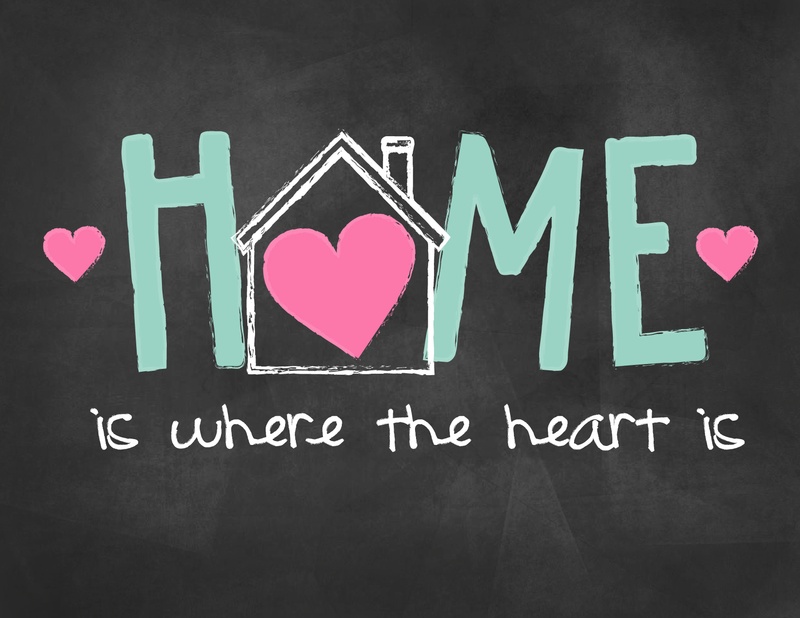 It's the summertime... Our lives are filled with welcomed and unwelcome distractions. We are busy working, going to, pick up, run over here, and gotta get there. When life doesn't have us tied down we are scrolling, uploading, posting, texting, tweeting, IG'ing, and FaceTime'ing that we don't put in the quality time for those that really matter. OURSELVES. My son was away in Missouri all week at a summer camp so this mother took full advantage of the free time. If I told you that I didn't do one thing, that would be a complete lie but my interactions with people was minimal. By Thursday, I was ready to see what I could get into. People need human interaction including myself no matter how much of a hermit we may claim to be. Conversations, laughter, mental stimulation is what I desired. I needed to give myself some quality time outside of my house away from my laptop. So, this past Saturday, I decided to put my phone down, get out the bed, put on one of my cute maxi dresses and take advantage of the Texas Black Expo. I wanted to do something other than a club or day party. The Expo was literally 15 minutes from my house. "Why not go," I thought. My hair was slayed to the Gawds & freshly done. I definitely didn't want it to go to waste. (Besides my hair works for me) Need less to say, I'm so glad that I listened to my inner self! I made up in my mind that Saturday was going to be the day to network, meet people in the business, find vendors for the upcoming Empowerment Breakfast, and introduce Charlie Marcol to potential clients and readers.
I had to walk a green mile to get to Hall A once I arrived at the George R. Brown (GRB). From the moment I stepped into the Expo Hall, we (the hair & the dress) were a hit! I walked in with expectancy. As an author, my first stop was the Author's Network area. Some names were recognizable while others were like me; novice in the literary field. (Hey! We all have to start from somewhere.) It was there I connected with some amazing people who were lucky enough to get their works displayed at this affair. I have a strong spirit of discernment so my gut pulled me to certain people like a magnet. I took business cards and distributed mine. "Oh you're an author?" "Why? Yes I am. I am Charlie Marcol the author of From the Florist to the Forest, where I am challenging women to think deep before you leap into marriage." Their countenance said it all. Their face lit up like City Hall's Christmas tree with pure astonishment. My elevator speech was on point because I wanted to make a lasting impression. I play no games and when it's time to stand and deliver; I deliever.
The absolute highlight on my day was the authors network panel. It was there I had the opportunity to meet Angela Stanton, Eric Jerome Dickey, and ReShonda Tate Billingsley. Of course the formalities were covered and then we switched gears to what we wanted to hear. They were candid, hilarious, and real. I love when people can joke about their craft because it shows they are human. Each of them are successful in their own right, but everyone shared their insight of the literary world that's key for my branding. It's all strategic. We covered distribution deals, rejection from publishers, how to market, and of course self-publishing. Self-publishing is a big deal in the author world. To self-publish or not to self-published, that's the question. Every inspiring author wanted to know if self-publishing is good. When Eric said, "Yes!" I felt like he gave me the stamp of approval! All of these things I've heard before because I have an amazing mentor, but to know I was on the right track gave me the wind to soar higher. Everyone rushed to meet Eric and ReShonda, but there was one that stood out. I knew she was different as she sat on that panel, but she spoke with confidence and the truth. Maybe because she was six feet tall, hazel eyes with red hair. Or was it when she shared she had her child handcuffed to a bed because she was in prison. I don't know what it was exactly, but I love second chance testimonies. I love stories of women who overcome, defy every obstacle set before them and are determined to succeed come hell or high water. (Reminds me of myself) Never judge a book by its cover, especially until you open it up and read it. Angela Stanton poured herself in her memoir The lies of a Real Housewife. I love when an author can open up my eyes to help me remove these rose colored glasses that I wear proudly. Ladies and gentlemen everything we see on reality TV has a back story. Angela's memoir solidified my creed in which I live by, "Don't believe the hype." (Chapter 4 in my book).
I left there again feeling accomplished. Not only did I meet and network with different entrepreneurs, activists and authors, I was granted an interview with D-Mars magazine of Houston. In the words of James Cleveland. "It was a good day and I thank God for it."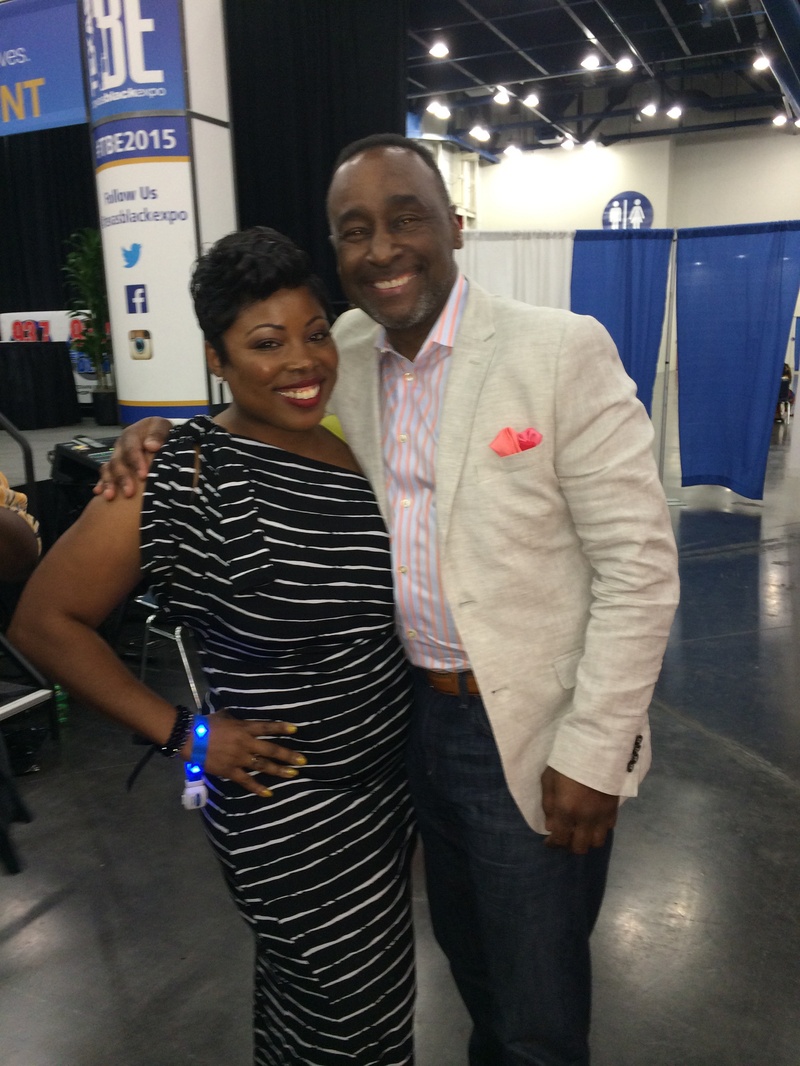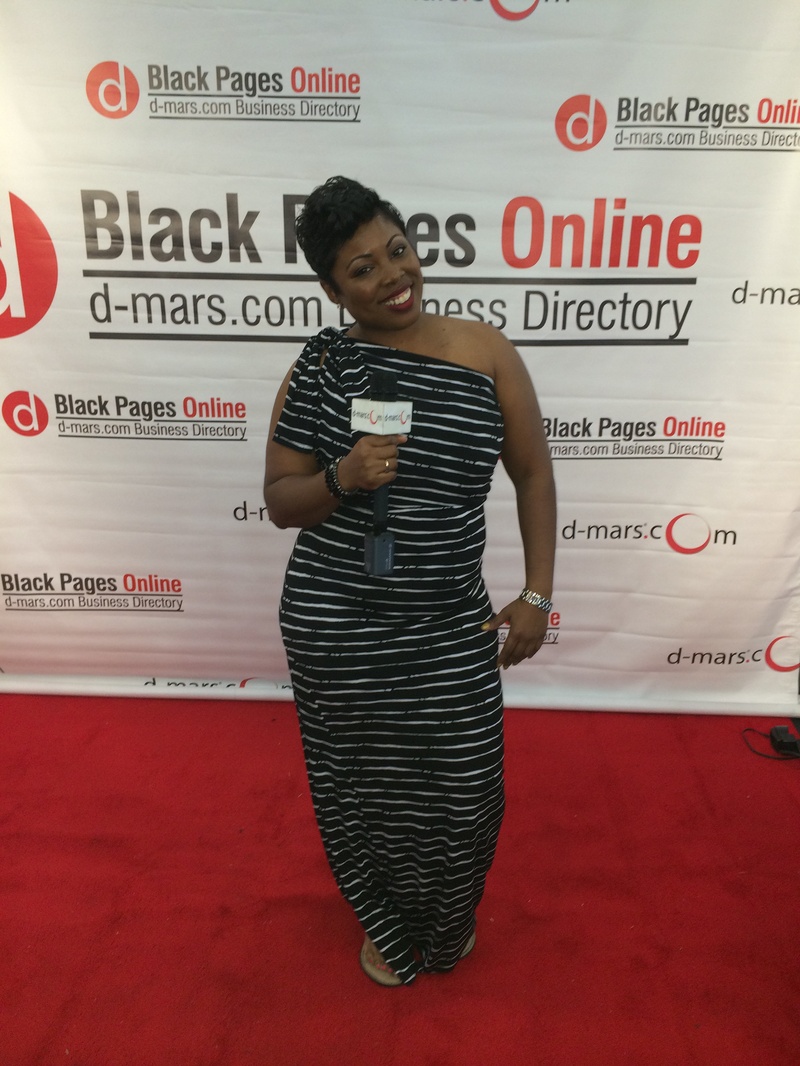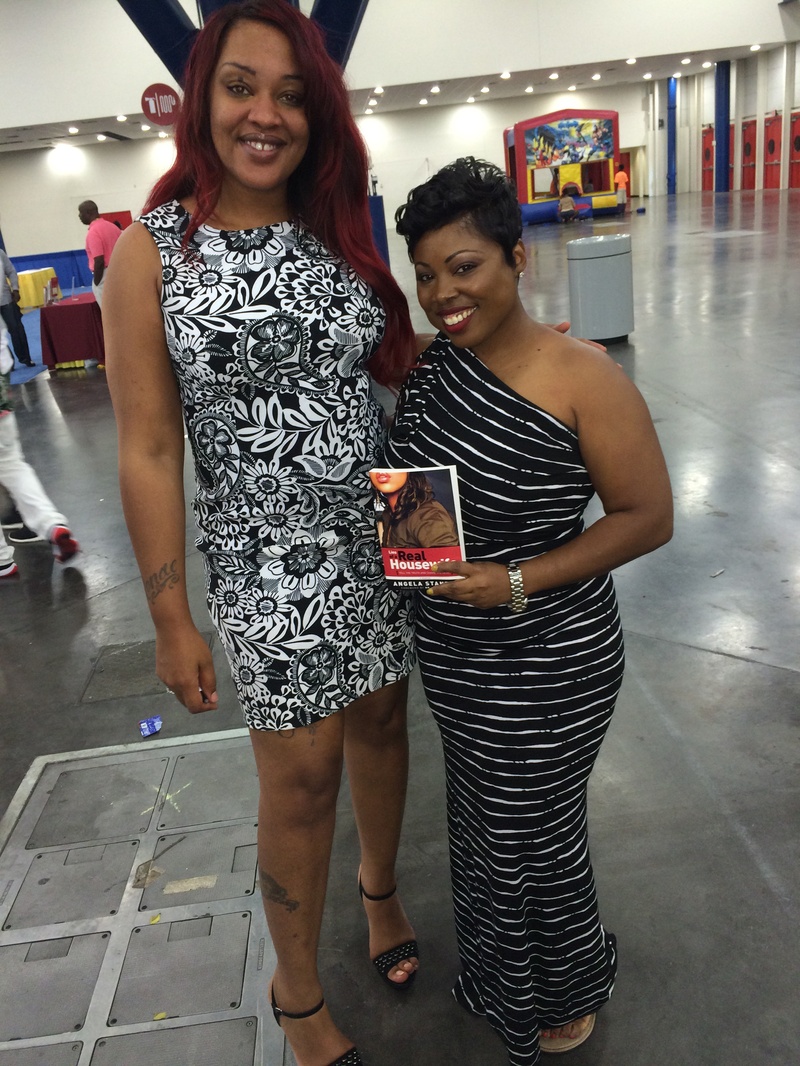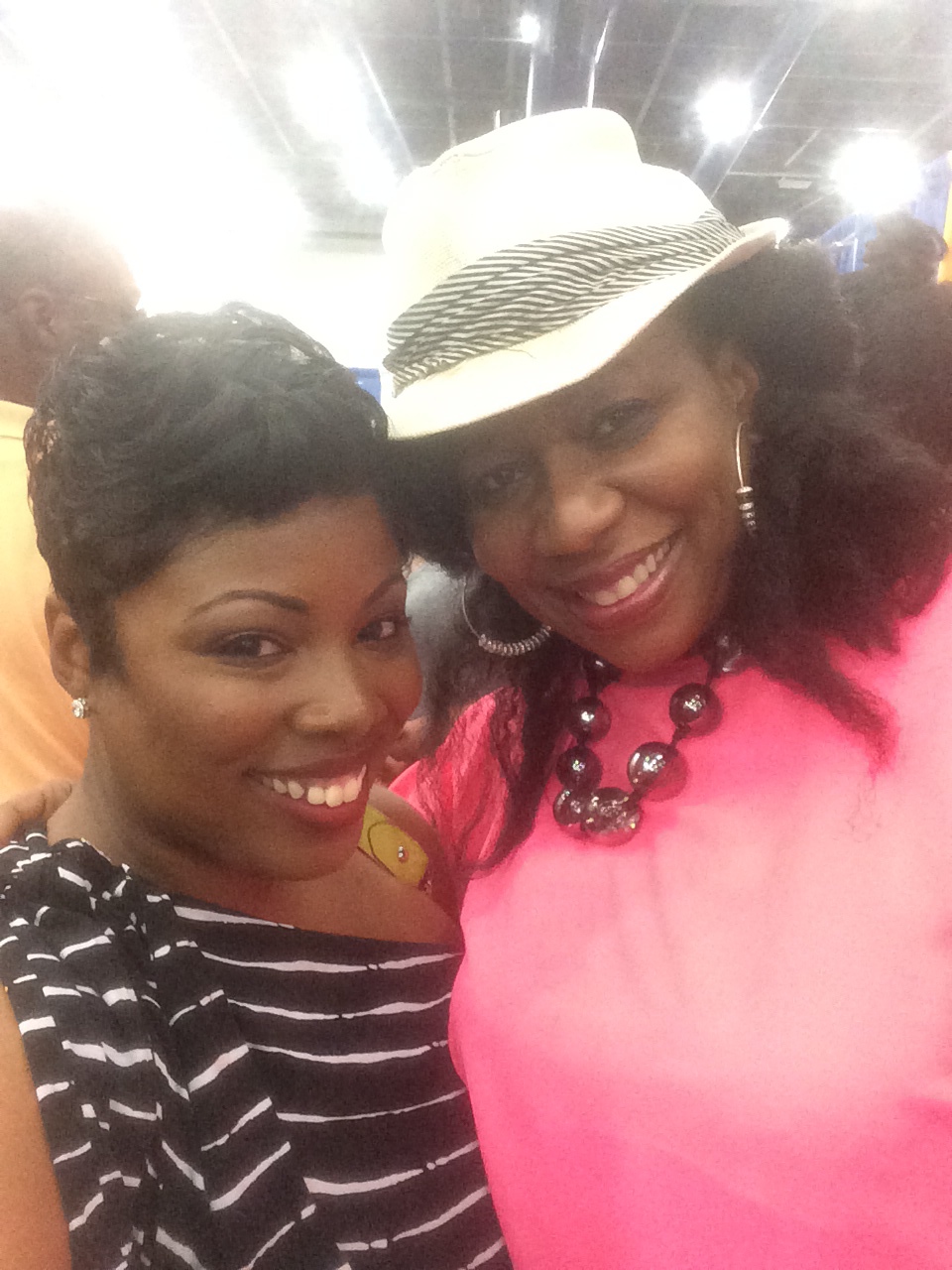 Yellow, Red, Black or White... They are precious in his sight. Question? Are we still trying to pass the brown paper bag test in the 21st century. After all, it's 2015 we have made significant strides. Our First lady is a real sister. Lupita Nyong'o, Gabrielle Union, Tasha Smith and countless others have landed roles in Hollywood, but some of us are still enslaved in our mind. Especially within our own culture. Color complex reigns supreme. At a video shoot the sign read, "Only 8, 9's & dimes can apply," heaven forbid if a dark skinned girl shows up at the audition. She does not have a fighting chance before the cameras begin to roll. This type of attitude is deeply embedded in some that "light is right" and "dark skinned people are just ugly." This concept dates back to 1712 when Willie Lynch shared his theory on how to control the slave colony. This concept brainwashed slaves to believe in color hierarchy. It is a legacy of slavery and plantation society that placed white slave-owners at the top of the top of the social ladder, followed by those who were mixed race/lighter skinned and as your color went down the ladder the worse you were. If you were dark you were inferior. Sadly, it's 303 years later and the knowledge he shared on that dreadful day still lives on. (Go read on it, it'll blow your mind) Where is this coming from Charlie?
While standing in line at the bank this week an elderly African-American woman turns to me and said, "You're cute for a dark skinned girl." What? Did this old woman just throw some shade at me? The look of bewilderment on my face probably said what I wanted to say. Grant it, I was beat to the Gawds with my floppy hat, sundress and shades, but still. Did we just just step back on plantation? That's not the first time I've heard that from someone in the generation before mine. I've even been question about the thickness and growth of my real hair. I figured their assumption was I was wearing weave or my hair can't grow that long because of the color of my skin. My question is, what does that mean and why I just couldn't be a pretty girl? Why add "dark skinned." I didn't stick around to ask her but politely smiled with a thank you. I already knew where it was coming from. Willie Lynch's theory indoctrinated an entire race of people to believe that having melanin in your genetic make-up was despicable. Now, we are conditioned to believe that yellow bones are bad and dark skinned women aren't allowed to be attractive. It's called Colorism. Colorism was seen in the mid 21st century with the introduction of the brown paper bag test. Paper bag parties were African-American social events at which only individuals with complexions at least as light as the color of a brown paper bag were admitted. The term also refers to larger issues of class and social stratification within the African-American population. Ok, that's dandy and all but this practice is totally subjective. Honestly, we are the Baskin Robbins of culture. We come in all different shades and flavors. Chocolate, mocha, vanilla bean, and in my son's case French Vanilla Chocolate. That's what I love about the African-American race; the variety of color shades are numerous. I can't decide the color I want to be, however other cultures can. If someone doesn't except you for your skin tone, then that organization or person is not for you. In 2015, I refuse to believe this is still happening but I'm not oblivious to the fact.
Here is the greater question. Have we become culturally oppressed to believe that we are not beautiful as a collective whole? This attitude has descended into this generation. Just like that woman in the bank couldn't believe beauty could come in dark skin this same perspective effects the dating world. Some men will not date or marry a dark skinned woman. If that's his standard that's fine. Rappers rap about yellow and red bones as if they are colors in a crayon box that they can use at their discretion. It's his opinion and a person is entitled to feel the way he wants to. I personally find it very superficial but it that's what that man wants go for it! I've meet some beautiful light skinned women with funky attitudes and blank upstairs. She depends solely on beauty to get her wants she wants, but we all know that beauty fades with time. Real love sees no color especially not skin tones. I tend to think that I'm a strong minded individual but for some women they will change themselves to fit the standard. The Beyoncé look is what is hot right now. In turn, these women will add, enhance, put on or lighten up something they can not change which is DNA. I can not change how a person feels but I don't have to grow accustomed to people's opinion about my skin tone. Either you like it or not. No man or elderly woman cashing her Social Security check will make me doubt the skin I am in. If it's not your preference just move around. I am not worried about being a dime, because I am a dollar. It takes 10 woman to make up the totality of me and what I can offer. I know my worth! but ok... Here is one thing I do know... My melanin is on fleek. Now take that one to the bank and cash it.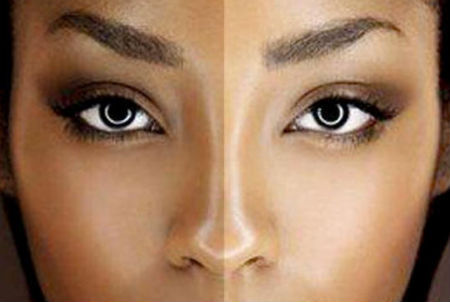 Friends... How many of us have them. Loyal. True. Honest. Confidant are just a few character traits that I can use to describe a real friendship. When it comes to friends, some of us are more in tune in that department than others. When we were younger, friendships were easier to come by. As a child you were my friend if you wanted to "play" with me, shared your Oreos on the black top and wore cute clothes. (Shallow... I know right. Hey, I was in elementary school) As I mature, friendship has taken on a different meaning for me. There comes a time in your life where you should evaluate your inner circle of acquaintances. Who's riding and who's lying. Yes, lying! Side note:  Why do we say ride or die. Are you willing to lay down your life for me or is that just lip service? I only know of one man who did that freely. But I digress.
The Bible tells us that a man that has friends must show thyself friendly. At some point, you can't help but to notice your circle of friends because your friends are a true reflection of you. Friends should add value to your life and not bleed you dry, talk about you to others or pass judgment as if they are the "invisible" one. We take the word so lightly when friends have a major impact in our lives. We tell our dirty secrets to our friends, share and bear each other's burdens, celebrate as well as sympathize but more importantly our friends are adopted members of our families. That's the beauty in having a true blue friend.
We've all heard the saying "one bad apple spoils the whole bunch," and have probably seen instances where it applies to people. Every now and again, an apple falls into the barrel that wasn't ready to reap the benefits of harvest. It is spoiled, no good and infested. After awhile it will contaminate other fruit it is stored with. Now, do you really believe I'm talking about apples? Not hardly. I'm talking about that friend that doesn't know he/she is spoiled. That friend whose intentions are good, but can't identify the maturity of the friendship. We keep them around because they may be a good person at their core, but during their growth process something happened that caused them to get infected. What kind of friend am I speaking of? Let me introduced you to the "High maintenance acquaintance." As I progress in life, I am learning that I can live without the "The high maintenance acquaintance," because they add no value. I steer clear like a ten car pile up on the freeway. The high maintenance acquaintance have standards and expectations so high that no one can meet them. The sad thing is, if you were to turn and demand those same expectations they will fall short every time. Be aware. The high maintenance acquaintance can be deceiving as if they want the best for you but honestly their opinion and views are very distorted.
Let me break this down for you.
1. Burger King syndrome- The High Maintenance Acquaintance loves to have things their way. They love to outshine, compete and be the center of attention. The demands are borderline narcissistic because it's all about what they want, how they want it and when. This narcissistic mindset is often the result of failing to learn as children and young adults that we are not so special, and other people don't merely exist to serve our needs and wants.
2. You will do things out of obligation and not out of love for the High Maintenance Acquaintance for fear of the backlash or ridicule. Compassion is an after thought and never in the forefront.
3. Their advice reigns supreme- The High Maintenance Acquaintance believes they are very knowledgable in every facet of life. They have advice for everything, even things they have not experienced. Hello! What worked for someone else may not work for others. Listen, advice is always great but you have to consider the source. I don't like to listen to advice from people that I will not trade places with. Do not be deceived: "Bad company ruins good morals."
4. They can't recognize their problem- The High Maintenance Acquaintance loves to point the finger and place the blame on others. It's hard to look at self in the mirror at times. Being in a reflection state is scary. In their eyes, they are perfect and hardly wrong. Others opinions, lives, situations never matter because it's all about them. Which brings me to point #5.
5. It's all about me- No one ever listens to me. Me! Me! And me some more. The High Maintenance Acquaintance goes silent almost into hiding when "me" didn't get their way. They won"t call you for days, weeks or months on end because they are mad with you for standing up to them. Crazy huh? A friend loves at all times, and a brother is born for adversity. (That's the word)
6. They never let sleeping dogs die- It's ok to talk things over, but the high maintenance acquaintance loves to go on and on and on and on. They must get their point across and will not stop until it's heard. Their comments have to be validated and or justified. They never take in consideration your feelings or thoughts. The best way to shut down a High Maintenance Acquaintance is soft answers. Soft answers turns away wrath. During a quarrel go completely silent without responding. After they have stated their claim to win the war, say this. "Are you done."  Watch how that sends their rocket into orbit. Arguing adds fuel to the fire and many of them feed on that behavior.
7. They don't adapt well to change- No matter how they may stress I'm "easy breezy" underneath it all, they still want things their way. A sudden change in plans, new friends to the crew, or heaven forbid if your opinion is different from theirs automatically leads to disputes. Any change causes them to stress and has a major impact on their life.  I think it is the fear of the unknown. The High Maintenance Acquaintance is be a bit of a control freak.
8. Insert vs Assert- The High Maintenance Acquaintance can not distinguish the difference between insert and assert. Being assertive can be seen as a bit bossy at times. By all means, that should be saved for professional relationships never with your friendships unless the friend is causing eminent danger to themselves or others. But when you are a positive ray of light, people will insert you in their lives. You don't have to be assertive when people want to be around you. You bring goodness, cheerfulness, and being around you is a sure delight.
9. Entitlement- The High Maintenance Acquaintance has a sense of entitlement in your life. They believe they should be on the front row in your life's audience. How dare you put someone else before them. Entitlement, or sense that we have the right to have something, can be a dangerous expectation. However that same sense of entitlement is never deemed necessary when the shoe is on the other foot. For example, they want to be invited everywhere with you, but they never offer or invite you anywhere in return. They are borderline offended when the invitation is not extended. But as the good book states, "And as you wish that others would do to you, do so to them."
10. Judge and the juror- The High Maintenance Acquaintance can be very judgmental. People need to learn the difference between criticism and critique. One is done with love and the other one is laced with malice. Encouragement is the key. The Word tells us, "Therefore encourage one another and build one another up, just as you are doing."
At the end of the day, we love our friends, but are you really entitled to keep friends around that drain you and vex your spirit. As I can round my age to the next perfect number, I have to evaluate my circle of friends. My life is enriched and my friendships should be as well. It's just a thought and something to ponder. These ah-ha moments that I am having are so real, but refreshing.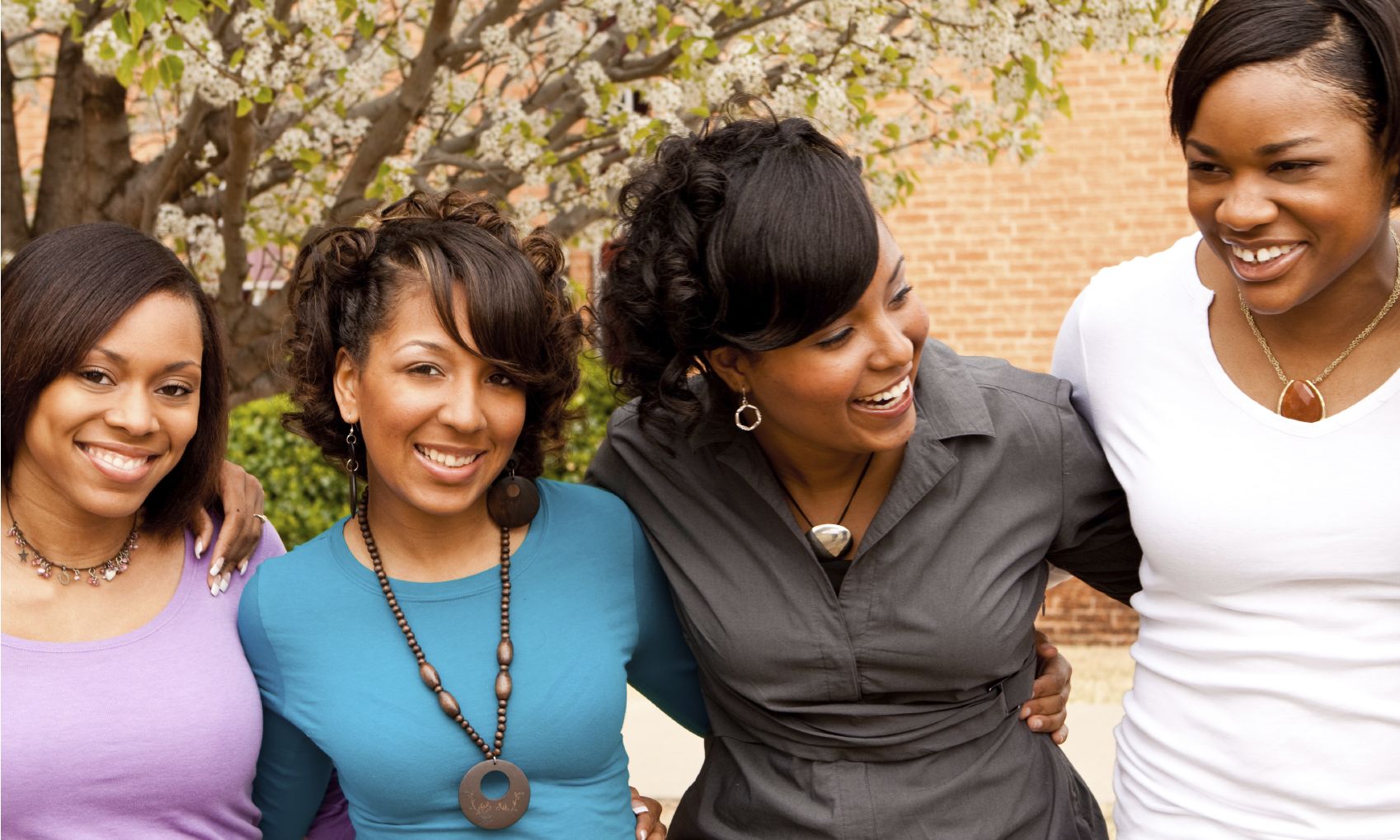 Wow! What a busy weekend. This past weekend was so special to me. I mean, this one is goes down in my history books. Sometimes you experience something that changes your perspective forever. Let me be transparent for a moment. I've been drained and lacked the motivation to do anything but get up, go to work, return home to go to sleep. This was the story of my life and that cycle was beginning to take a toll on my mental state. This weekend was what I needed to jump start my summer into over drive. I stepped out of my comfort zone and traveled to foriegn lands. A book signing and a conference was on the agenda. I wanted to kick off my tour in the the land of peaches, the state of Georgia where everything is sweet including the tea. It's no secret that Atlanta is well known for its debauchery, ill mannered house wives, and cutting up with total ratchetness. We sensationalize and idolize the wrong women trying to pattern our lifestyles after them. Despite of Atlanta's sour taste, there is some sweetness wrapped with goodness happening there. There are positive things that we don't see on TV. No water throwing in the face, friendship contracts or Mr. Chocolate sightings. I found hidden jewels rippened with knowledge ready to share it with the world.  These southern belles embraced me, empowered me, and inspired me to be greater. Saturday was beyond amazing for me. The Stilettos & Strategies conference blessed my soul immensely. These women poured into my spirit with their wisdom, knowledge and stories. I felt such a connection with all of the women. I truly believe that things are orchestrated by God and everything is his own timing. The warm welcome that I received when I walked through the door reminded me of home. It felt familiar because it was familiar. The organizer, Nu Epps the mastermind behind the conference was a home grown Houston, Texas girl. WHO KNEW! Immediately the hiccups and nervous energy I felt going in remained on the other side of the door. There I met women who were just like me; making it their life's mission to better other women who share similar journeys. As I sat there and listened wholeheartedly to each speaker share their story, I realized that we as women are more alike than we are different. It takes courage to be transparent about your life. Broken marriages, sickness, starting over, changes in careers, loss of a job, raising children alone, moving to find yourself... The list went on and on but through it all, they never lost their way but found theirselves fighting to get on top. Just like those women, my story is currently shaping my life. I felt compelled to share my testimony when asked. The floodgates of my eyes opened and the tears begin to fall. As I looked around the room, I noticed I was not alone.  Women that I did not know transitioned from conference attendees to my sisterskeeper. Even though they listened as tears stained their faces, I knew these women understood me. The Bible tells us, "The Lord is close to the broken hearted and saves those who are crushed in spirit." God knows that my spirit was crushed and I needed to be revived. I went there to sell books, but left there stronger. Those women blessed my spirit. Big ups to Judi Mason for the spiritual cleansing. (picture below) I left there with a renewed energy to make some changes immediately. Now, I have clarity and direction to push myself even further.What a way to start my Saturday. Sunday morning I woke up still on that natural high from the conference but today was showtime for me. This is what I came to Atlanta for. This is what I wanted more than anything! I wanted to introduce myself and my brand to a new market. My mind was filled with what ifs? and will theys? I had to stop with the over analyzing and take this moment in. One year ago, the book was still in the writing phase and here I am today with the book in tow in another major city. LOOK AT GOD! I think it was the rain that was affecting me. Earlier that day, the storm clouds opened up showers upon showers and "flooded" the city. (Inside joke) None the less, the show had to go on. The rain stopped and the sun made an apprerance long enough to let the guest trickle in to hear what we had to say and what we had to say was good. The Battle of the Sexes with Troy Spry was the truth. Our perspective and dynamic working together was FIRE! It was moderated by author and activist Skyy Banks who presented thought provoking questions that made you reflect on your approach to marriage, dating and love. We realized that everyone does not date with a purpose in mind. Everyone in attendance gained a new perspective about themselves and how to approach relationships. Even though we disagreed in some areas, we came to one common thread... "When love is right, it's easy." This event was the start of a beautiful friendship. We want The Battle of the Sexes to return to a city near you. Bigger and better than before. Get ready! 
I think overall I achieved my goal. I am happy with the outcome, the networks that were built and the friendships that were made. Life really is just peachy...

Simply put, this weekend was a sweet as a peach! (Literally) Thank you Atlanta for treating me well. Special thanks goes out to my mentor, Skyy Banks and the best collaborator on the other side of the Mississippi River Troy Spry. Thank you for the perfect partnership.