Class is in session. The bell didn't ring. We didn't have recess, P.E. or lunch. There was nothing particular about this classroom. One teacher represented the faculty and staff. This wasn't a traditional lesson with an engaging PowerPoint presentation and handout notes. It didn't involve a pen, paper, textbooks or higher order thinking question stems accompanied with a read aloud. Instead, the curriculum called for interactive learning, faith, and your best judgment. There were no lesson plans because He was the lesson plan. One grade was given; Category 4. Our fate was in his hands.
Sometimes you learn valuable life lessons without stepping into an academic setting. A true learning experience should reform you and shape your perspective. Those encounters undoubtedly change us forever, never to return to our original way of thinking. God multiplied with Harvey equaled a lesson that I will never forget. He and his wrath earned my respect.
This storm was unfathomable. But I remembered that God is my present help in the time of trouble and boy were we in trouble. Our only option was to hunker down and ride it out. From Corpus to Houston, disastrous flooding, winds gusts and constant torrential rains left one to ask, "Will I come out of this alive?" I wish I could make you understand the magnitude of this storm and its aftermath. Houston, the 4th largest city in the country with a population over two million people was covered in water leaving it in a helpless estate. Both airports were closed, the start of school was postponed and the rain kept falling. Every street, outlet, shortcut and freeway was closed due to high water. With every news update and text alert, anxiety filled my body with tension and fear. All I could do is pray and hope for the best.
I made it through! Hallelujah.
As an educator, this Harvey encounter reminds me of the instructional 5 E model. The 5 E's describes a phase of learning, and each phase begins with the letter "E": Engage, Explore, Explain, Elaborate, and Evaluate. This experience drew off of my existing knowledge, beliefs, and skills. Here's what I learned from Harvey.
Engage-
1. Adhere to warnings- The National Weather Service warned us all week but many of us didn't listen only doing the bare minimum. Warning comes before destruction. A warning requires immediate action. This means a weather hazard is imminent - it is either occurring (a hurricane in the Gulf) - or it is about to occur at any moment. During a weather warning, it is important to take action: grab the emergency kit you have prepared in advance and head to safety immediately. Both watches and warnings are important, but warnings are more urgent. Next time, I will have an evacuation plan.
2. Have a rainy day fund- The most basic purpose of a rainy day fund is to provide a source of funds when you find yourself in the middle of a financial thunderstorm. Having a rainy day fund can help reduce your financial-related stress, helping you get a better night's sleep because you're not concerned about the "what ifs" of life: if an emergency does arise, you have it covered. Harvey has affected many of our jobs and sources of income and for some of us that leaves us up the creek without a paddle.
Explore-
3. Water is powerful- Water means life—it can kill you, but it can cleanse you. It is a preserving element that we need in order to survive. For without it, one will surely die. Many of us were baptized from the waters of Harvey by the renewing of our mind. For once, we cleansed ourselves from the negativity and hatred that we have embedded in our hearts about politics, the President and the social class of people. First responders, rescuers and volunteers didn't care about color, creed or race. They wanted to save lives. That's all that mattered. In this case, the flood waters united us in a weird but necessary way. A big shout out to the civilians that rolled up their sleeves, traveled from distant places and brought in their boats to help. You are the real MVP.
4. The sun is important- The sun didn't shine for five days. FIVE! It was depressing to look out the window to see gray skies. Nothing is more important to us on Earth than the Sun. Without the Sun's heat and light, the Earth would be a lifeless ball of ice-coated rock. The Sun warms our seas, stirs our atmosphere, generates our weather patterns, and gives energy to the growing green plants that provide the food and oxygen for life on Earth. I was begging for the sun to make an appearance and looking for a dove with an olive branch in its beak. (Read the story of Noah and the Ark) When it peeked through the clouds, I smiled. I think it missed us as much as we missed it.
Explain-
5. Stop taking little things for granted- It is human nature to complain. We want a bigger house, the traffic is horrible, our children are unruly, the humidity is messing up our hair and our families get on our last nerve. We are all so much more fortunate than we give ourselves credit for. We constantly preoccupy ourselves with thoughts of things we don't have and experiences we are missing out on. We need to learn to be appreciative and grateful for everything we have and everything we are going to receive. If we all stopped for a moment and looked around us, we would find endless things we have that others are not as fortunate to have. Kiss your children, say I'm sorry and love your family, even when they get on every nerve in your body. Harvey helped me realize how fast you can lose everything in a second. Count your blessings and be thankful instead of complaining.
6. There is no perfect plan in life- You can never prepare for uncertainty. No matter how you prepare yourself in every possible way imaginable. However, if you live in a coastal region create an emergency kit just in case. (Especially during hurricane season) A basic emergency supply kit could include the following recommended items:
Water -one gallon of water per person per day for at least three days, for drinking and sanitation
Food - at least a three-day supply of non-perishable food
Battery-powered or hand crank radio and a NOAA Weather Radio with tone alert
Flashlight
First aid kit
Extra batteries
Whistle to signal for help
Dust mask to help filter contaminated air and plastic sheeting and duct tape to shelter-in-place
Moist towelettes, garbage bags and plastic ties for personal sanitation
Wrench or pliers to turn off utilities
Manual can opener for food
Local maps
Cell phone with chargers and a backup battery
A Ziploc bag with essential documents
Elaborate
7. You need a village- the African proverb tells us it takes a village. I would like to elaborate and say, "It takes a village to survive." When social media is being utilize properly it can bring awareness to dire situations. The village came through calling, texting, sharing, forwarding, and DM'ing information for others to be rescued while others checked on your well-being. Their tenacity and willingness to help, helped others in their desperate time of need. The power of connection is real and it showed. No one could have navigated this ordeal alone. We must learn how to depend on each other.
8. What's in a name- Harvey means "Blazing." This storm was given the perfect name. Harvey came out the Gulf taking names with guns blazing. He is one of two Category 4 hurricanes on record that have made landfall in the Texas Coastal Bend region with destructive winds that reached 130 miles per hour. He dumped 49.76 of rain at Houston's Bush Intercontinental Airport within two days. Harvey left a lasting impression on Texas for years to come.
Evaluate-
9. Even when things are out of control, God is in control- Let go and know that God is in control. I like to be in total control of every aspect of my life. Not so much this time. God showed me the true definition of sovereignty. Once I wrapped my mind around what was happening, He became my refugee and protected me from the storm.
10. Get acquainted with you- CABIN FEVER! Not me. There was a time in my life where I felt like I needed people to entertain me or I had to be doing something. We do that because we are afraid to be alone. At the end of the day, you have to be alright with you. I enjoyed the quiet space with limited interruptions, aside from the alerts, wind and rain. I learned some more about myself during this period of stillness. I learned I don't have to be tough and strong, especially during the storm. I don't know if it was the weather, or the aftermath that followed but nonetheless, I had a good soul releasing cry that was long overdue. That was such a powerful cathartic moment for me. I cried for those affected, the city and those that were blessed to make it through without any damage or loss.
There are so many words to express how I feel at this very moment. I am still processing it all. Although the storm is over, we have only just begun. Houston has a long way to go. We will rebuild, even stronger than before. That's what I love about this city. Just continue to pray for us & with us.
In everything that you go through, don't forget to learn the lesson. If not your experience will be pointless. Class is dismissed.
Thank you to all my friends and family (my village near and far) that prayed and checked on me daily during the storm. I am grateful for you and your loving kindness toward me. YOU ROCK!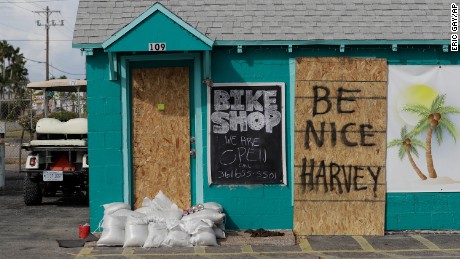 With the devastation of our city, let's make a conscious effort to give back. Please know that I will be reaching out to you for your help and support for donations and volunteers to address the immediate needs of those that were affected by Harvey. If you or anyone you know were affected, please let me know. I want to help. Details will follow.
For monetary donations:
HURRICANE HARVEY RELIEF FUND: Visit ghcf.org | Checks/Money Orders can be mailed to the address below:
Greater Houston Community Foundation
5120 Woodway Drive, Suite 6000
Houston, Texas 77056
#hurricaneharvey #thatstormthatwould #houstonstrong #thatwashouston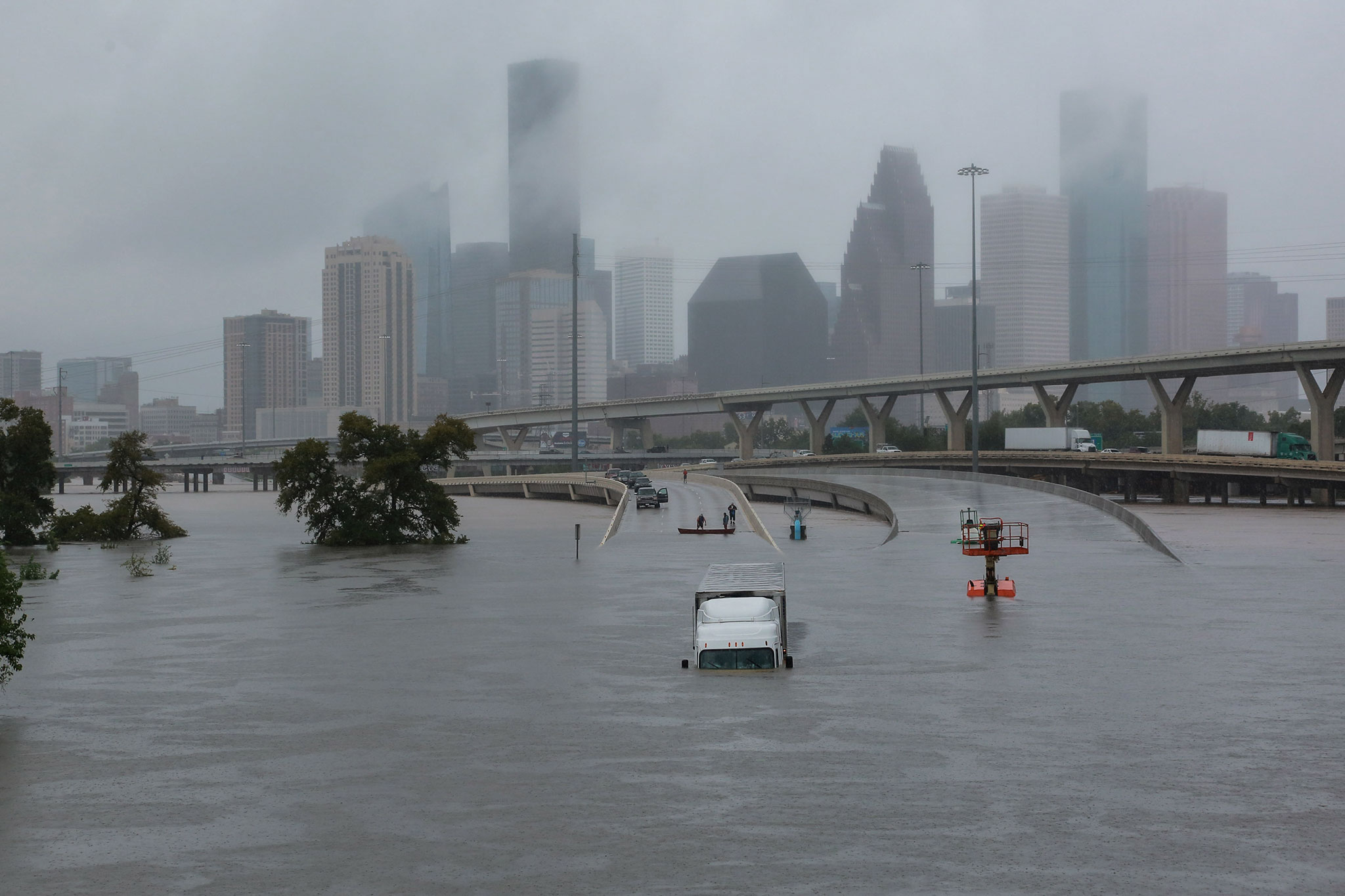 It's not going to work out! What are you doing? Are you serious? Your family and friends don't see the point, but you see the purpose. This person is different. To you it is worth the effort no matter how many miles may stand in between the two of you. Ahhh… Long distance relationships! Something that I am too familiar with. It is said, "Distance makes the heart grow fonder," but the real question is does it make the heart grow stronger? Some people find it hard to commit when you reside within the same city. Adding distance to the equation can wreak havoc on an individual's soul; especially when you really like that person. Questions often run marathons in your head when you don't have the usual face to face relationship all access pass, such as, are they fully committed to the process? Are they entertaining anyone else? What are they doing? Why wasn't my call returned? Long distance relationships are catch 22. When it's good, it's amazing, but the moment things shift it's hard to save. Here is the craziest part of all. When it's over, it's over. You never have to see that person again because distance is a factor. Crazy huh? One can really fall off the face of the earth never to resurface again if it ends on a sour note. Consistency is key when your relationship is geographically challenged. Without consistency being present insecurities will begin to fester like a sore making it harder for the relationship to thrive. No relationship is fun when it is full of insecurities, doubt and tears. Talk about a recipe for disaster. It takes creativity, effort and sacrifice to keep those home fires burning and your spirit churning when there are more miles than minutes that separate you. If not, the distance will not work for you, but against you.
Today, I dedicate my blog to my long distance lovers. I have worn those shoes proudly a time or two. I get it and understand. This is not going to be easy, but ultimately you will choose what's best for you. Here are a few tidbits to help you in the quest of a successful long distance relationship.
1. Face It or Fake It- Ask yourself, "Is being in this long distance relationship worth my time and effort." You have to be honest with yourself. We are settled in our ways, cities, and age. If you know there is not a possibility of either one of you considering a move, why stay? Don't waste your good years trying to convince someone you are worth the chance. Someone will eventually have to make a move. Hopefully it's a beneficial one for both parties. Face the reality sooner than later.
2. You need a strong support system. I know your family and friends may find it strange that you want to commit to someone that lives on the other side of the world. Tell them to save the ridicule and join forces with you. How? By encouraging you, keeping you busy and their prayers. You will need their support when things become uncertain in your relationship. Yes! You may make a fool of yourself, but tell them to get on board until you get off the train. Now, if the lack of support is because they believe he is not right for you, that's a different story. Other people see things that we tend to overlook. You may want to take heed on that. Don't completely ignore it.
3. Technology is your friend. Skype, Snapchat and FaceTime are an absolute must. Turn those miles into seconds by being one click away. Don't overkill it though with outlandish expectations. Every conversation cannot take place through social media accounts because life must go on. But a few sprinkles of FaceTime will do your soul wonders and keep you grounded.
4. Everything matters. The small things and the big things. Include them in everything so they can feel like they are a part of your life. What that says is that you care and you wish they were there to share those precious moments together. Remember sharing is caring.
5. Seek every opportunity to see each other. Live for the weekends, and holidays. I truly believe that people will make time for things that are of importance to them. Plan those visits out accordingly, so by the time the separation anxiety kicks in the visit is right around the corner.
6. Expectations are a must. Lay the foundation and have clear expectations from the beginning. When you are dating long distance you need to know if the both of you desire the same outcome. For instance, will you be exclusive or will you see other people?
7. Communicate, communicate, communicate- Sometimes it's not what you say, it's how you say it. Being in a long distance relationship is complicated, so save the attitudes, drama and antics. I can't stress that enough. You have to build bridges and remove those guarded walls of your heart. Let them in! It's pretty pointless to be in a one way relationship. Learn to be open and communicate effectively.
8. Mutually agree to make the commitment. In order for anything to work, you must be committed to the process. FULLY committed. 100% on both individuals. The moment that commitment waivers the relationship will too. Stick to it, especially if you know that this relationship has potential.
9. Avoid temptation- Tell yourself that you refuse to entertain anyone that can sway or temp you. If I think the guy at work is super fine, I will not accept his invitation to lunch or happy hour unless it is work related. Don't put yourself in compromising positions that you will regret later. Run far away and don't even give it a second thought. Keep the long term goal in mind.
10. Use your own judgement- Trust your gut instinct. No need to be suspicious, jealous, or asking belligerent questions smudging your lipstick. What happens in the dark will definitely come to the light. No need to go searching for what you "think" has happened. Eventually, lies can't replace the truth. It will come to the forefront.
This blog comes from an honest place. At one point in my life, I actually preferred being in a long distance relationship. I loved that my heart was isolated from the dating madness. I had somebody to fill the void but he wasn't physically here. No long walks in the park every Sunday, intimate touches or weekend dates. When he was here, it was explosive and meaningful. Moreover I relished in the opportunity to truly miss someone and someone missing me. The anticipated countdowns, long hours on the phone, cute text during the day, and waiting on plane tickets to go on sale were a part of my regimen. Despite the discouragement, I pressed on when it came to "him." He was special to me but he wasn't here. Then something changed. It ended suddenly and I was left with unanswered question and a bruised heart. Maybe he was tired of the distance, met somebody new or no longer interested in the pursuit. I don't know. He disappeared like a vapor in the wind. The realization that it was over was realer than real. As I reflect I can't help to ask myself, did we fully commit or did we flat out quit. We quit! Instead of growing stronger, we became weak and gave way. We quit trying. We quit caring. We quit making an effort. The distance couldn't sustain the need any longer. His need to be fulfilled as a man and mine to have defining boundaries that I didn't establish in the very beginning. Looking back, he was not a complete waste of my time. He served a purpose. He gave me hope.
People complain that long distance relationships don't work. As far as I can see, relationships within the same geographic confinement struggle as well. Why? Because no one is willing to commit fully to the process. One foot is in this door and the other one is where it wants to be. In order for it to work, one must be fully committed to the process. The moment there is a change of heart, please share it with the other partner who's keeping their heart stored away from the irresistible temptation.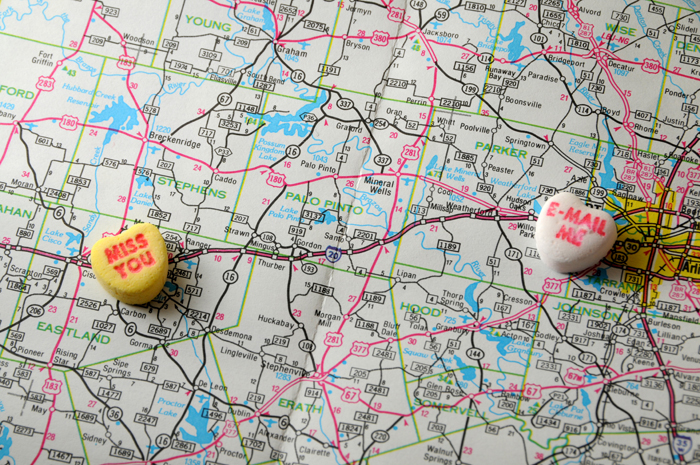 Where oh where has Ms. Charlie gone. Oh where oh where was she... About a week ago, for 5 consecutive days I was away unplugged, unattached and unbothered with the hustle and bustle of life. That hustle and bustle stresses my nerves to the max, literally. Besides, I needed this break. Touring, book signings and speaking engagements has kept me busy this summer. I'm not complaining just thankful for the experience. With my plate being full I needed to unwind for a moment to take in the blessings he's bestowed upon me. Not in Dallas, or a spa day in Austin but away from every worry or matter of business that keeps me going.
Wheels up and I was off... To an island in the middle of the Caribbean. The Dominican Republic was absolutely beautiful, but they are light years behind in infrastructure. There was hardly any excess to technology, cellphone service or social media. Telephone calls were $2.85 a minute and internet access was only in the hotel lobby. Wouldn't you know it, my bungalow was near the beach about a half a mile away from the lobby. This resort was massive. To get around easier on the resort one caught the tram. Yep, have you figured it out yet? In order to use the internet, I had to leave my bungalow near the beach, get on a tram and to go to the lobby. Well, that decision was rather easy to make. To keep people updated or save my cellphone bill from roaming charges? I think not! In hindsight, it wasn't that serious to me. No one needs an all access pass to every step or one's whereabouts anyway. I forewent technology and relaxed. That's what I came here for anyway.
Now, I can't lie. That first day nearly drove me crazy not being able to plug in. I'm so used to updating tweeting, posting and texting that the simple joys of life have started to pass me by. The beauty of God's craftsmanship, a peacock perched on a branch, a flamingo in a lagoon and a hibiscus flower budding for the first time are the few things that amazed me. While unplugged, I had to get reacquainted with me; not Charlie or Charlie Marcol but CMJ. I get lost in the shuffle trying to juggle it all that I forget to make time for me. I learned some important lessons that weren't taught in school, tried new things, detoxed on an ocean, had an experience with Mamajuana, (Mamajuana needs a blog all by herself) let fish feast on my feet, and I moved at my pace. Time was not a factor on this vacation. Thank God because it's never on my side. More importantly, I remembered why the best things in life are free.
A smile, laughter, a good soul cleansing cry became the theme early on. I didn't have to act tough or have it all together in the Caribbean. These people didn't know me or my story. They could hardly say my name, instead they embraced me and was happy that I came. Watching these people work tirelessly day in and day out, singing a song from their heart without complaining, I rediscovered what it means to be in a peaceful place in your spirit. They were thankful to see a new day, tips we left and things we take for granted such as family, being alive and the facilities of our body. A peace of mind is priceless and it is nothing in the world like it. We are so busy chasing unrealistic dreams, impressing others with wealth that we don't' have and putting on airs that we too forget about that real peace. Peace that allows one to sleep at night and productivity throughout the day. Finding it didn't cost me one red cent, a credit card swipe, or a check cashed. It is that peace of mind to be free, to love and accept me for who I am, and to release those things in life that don't matter that cause stress. Many long for sweet peace that passes all understanding. As I walked along the fluffy white sandy beaches, lined with crystal clear waters deep in my thoughts, I made a choice not to let others control my emotions or their thoughts of me. On that beach I freed myself, and forgave myself for some mistakes that I brought upon myself. One of them being my failed marriage. I made peace with that decision as I walked those blissful shores. I released my disappointments on the sea to study war no more within myself. It was important and necessary that I did so. I have a testimony to share and I didn't want that weight to keep me in bondage anymore. As I reflected, I have the peace of knowing God has me and this was a part of the journey to get me here. I even made peace with cutting ties that bring stress into my life. Being unplugged from the world, wasn't so bad after all. It actually set my soul free.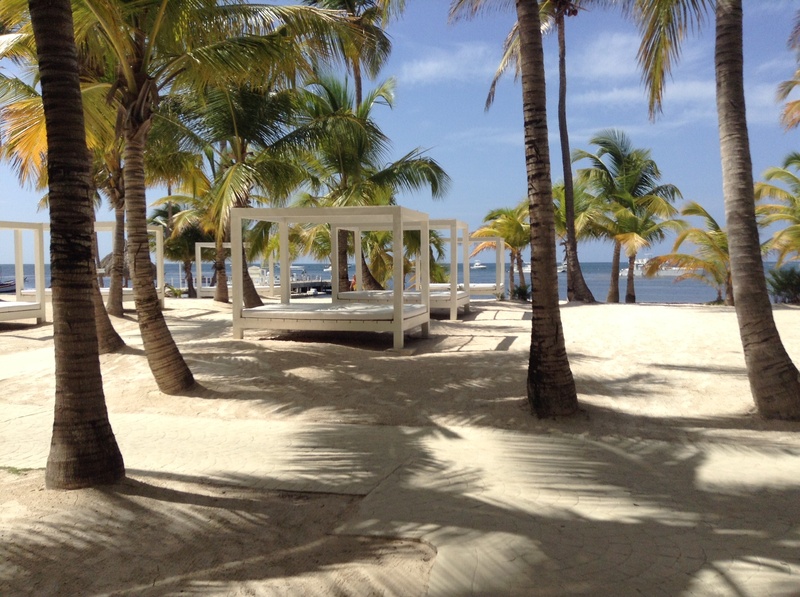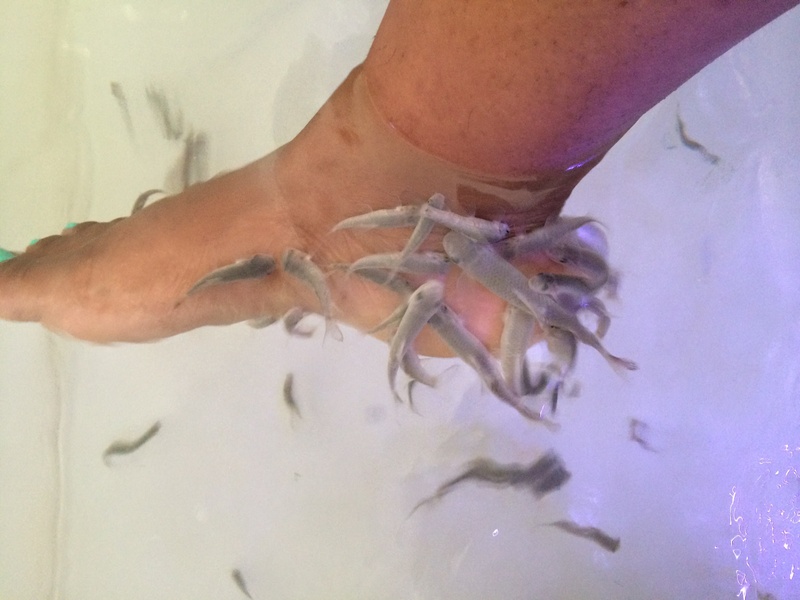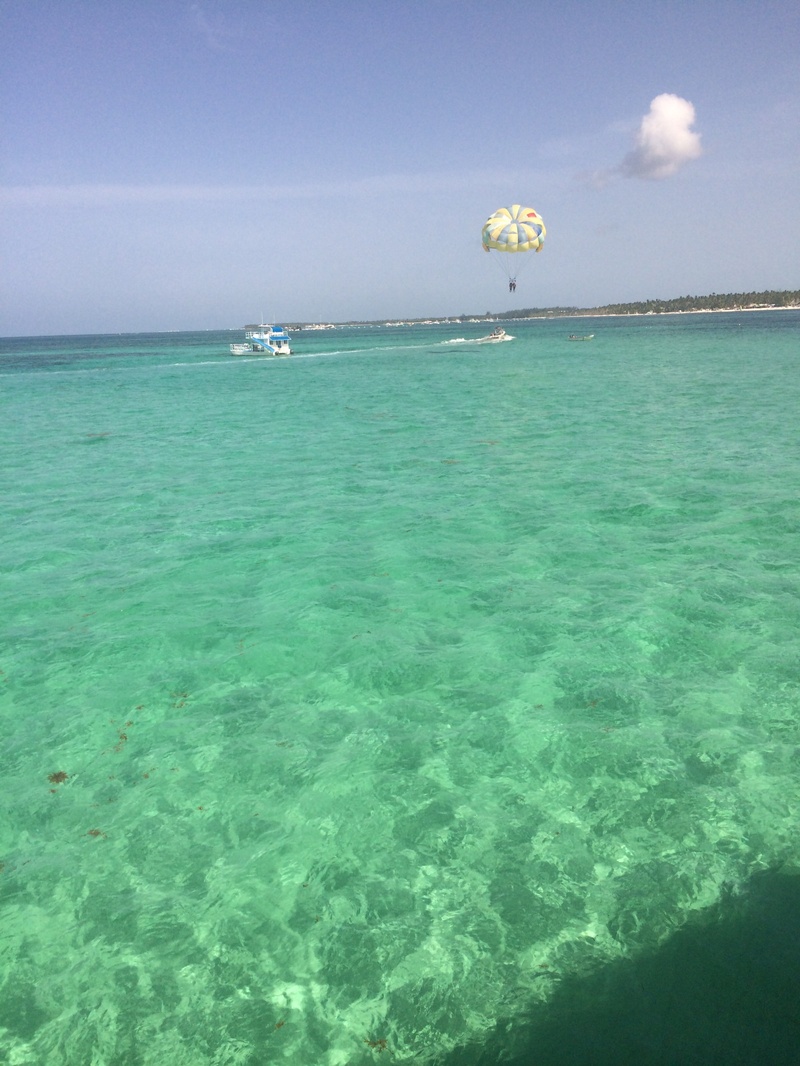 The travel bug keeps biting me. This time he bit me hard. My word! In the matter of 3 days, I've traveled the southern coast of the United States racking up a grand total of 1,367 miles. Not to mention my drive to and from Waco and Dallas. My poor Acura needs a massage and an old fashion hand wash. It's good to get a change of scenery every now and again. Change is good. New places plus new opportunities equals exposure. Many people don't understand why I do what I do, but it's not up for their understanding or questioning. I believe traveling broadens your knowledge base, expands your view of the world and allows you to meet new people. I can remember as a young adolescent in elementary looking in my history and geography books wanting to travel and see the world. My daydreams have turned into my reality. These days most of my travels are in the name of "From the Florist to the Forest." The name of the book alone screams some type of traveling is involved. The exposure to markets outside of Houston will not come while I'm sitting twiddling my thumbs. So I made a conscience decision to actively pursuing my dreams. From the chitterling circuit to large cities everyone can relate to my book's universal message regardless of race, ethnicity and socioeconomic status. I really believe in my literary piece and I want to share it with the world and anyone who will listen. It's my beautifully transcribe testimony of not waiting on God for my soulmate. I was concerned with the frivolous superficial things and not the real purpose of marriage because of my age. Many women receive it well and encourage me to continue sharing the message because they can relate. I received love from Waco to Birmingham because of its powerful message to Think Deep Before You Leap! Thank you to Marlena Hamilton at KWTX in Waco, TX and Apryl Fort-Kelly for hosting "Glam in the Ham" with Charlie Marcol. Ain't no stopping me now, I'm on the move. (Can you hear me singing the tune) It's nowhere to go but up from here. Next stop, no one knows.... Stay tune.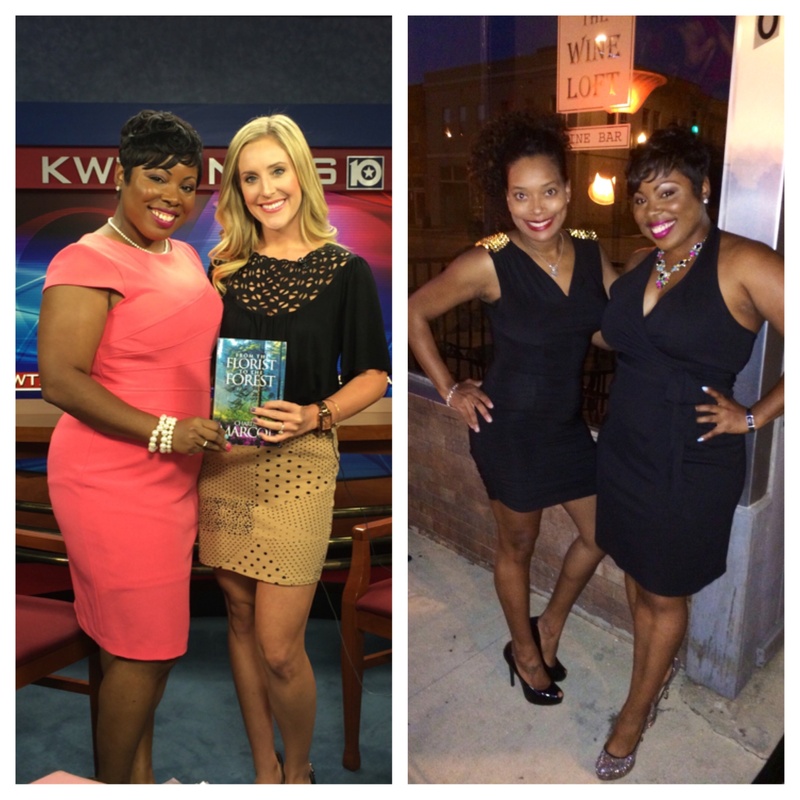 How do I say good bye to some of the best memories ever? Good byes are never easy no matter what it is; people, places and things. They are hard because it is familiar to the soul. But this good-bye though, is extremely hard. I didn't know when we pulled off that faithful Sunday in April to return back home that would be our last time together. It is said, "Home is where the heart is." On today, a mental open heart surgery was performed. My childhood home and I will no longer share the same rhythmic impulse. Our cozy 1,700 square feet, 4 bedroom abode snuggled in the bend of the street is no longer our residence. Even though they are moving, 326 will always be a part of me. It's my home, my foundation and stability. My family has lived in Oak Cliff in this house my entire life. She remained constant when my life was full of changes. So this good bye is a bit difficult. She was good to me, my family, and those that graced us with their presence. All good things must come to an end and this is the end of an era. They've boxed up containers with our memories, furniture, and history. 326 has been kind to us, the years have not returned the same favor and has worn her down. The palace cannot be renovated or flipped any more. Her flips have flopped and we had to say good-bye… I will definitely miss her.
I am the woman I am today because of 326. She provided soil full of nutrients that helped me grow deep and strong roots to become this mighty tree. She wanted to make sure that I was able to bear fruit when it was time so she institutionalized me with the best instructors on this side of the Mississippi. I learned how to walk, talk, ride a bike, cut grass and polish my fingernails. On Saturday mornings, there was no sleeping in. She loved to be spotless and she wasn't happy until she was in pristine condition. You could hear Rufus and Chaka singing Jamaica Funk, James Ingram's Find 100 ways or Luther Vandross's Bad Boy blasting from the windows with the smell of bleach fumigating the air while the vacuum was humming a different tune. Thanks to her, I know the meaning of "elbow grease" and she required a lot of it. On Sunday mornings, she would pull me out of bed to teach me how to cook Southern cuisine from scratch. Banana pudding, goulash, chicken and dressing, greens, and red beans were her favorite dishes to whip up to nourish her family. After the job was done in the kitchen, she was adamant that I attended church with my Sunday's best on. Suited and booted with a slip on plus stockings was the only way to go and she was serious about that. So many things happened in 326 that I will cherish forever. I learned how to read, and write, think outside the box, dream, bore my creative genius, lost my virginity and marched to the beat of my own drum. It was there, she dared me to be different and stand out from the crowd.
Many have passed through her iron bar doors and were welcomed with love. If walls could talk, she would have a lot to say and the stories she would tell would put Tyler Perry movies to shame. This address buzzed with people and social functions that would shut the block down. Cookouts, NFL play-off games, get togethers and Sunday dinners were regular events where there was plenty to eat, drink and a good time was had by all. 326 was the cornerstone of the Johnson clan that offered pillars of strength. So much so, she provided shelter for those looking for a fresh start, a loving aunt who loves the Dallas Cowboys, a singing psalmist that loves to decorate and a little cousin that loves to talk and eat. Her doors were always opened. You may have entered as a guest, but when you left you were family. Even though I left her 18 years ago, she never left me. She welcomed me with open arms every time she saw me. I brought laughter, fun and love. She even welcomed my bundle of joy and wrapped him around her finger too. It was there that he learned how to crawl and mumble his first real word, "Hush!"
No matter what, 326 will always be a part of me and my character make-up. She is deeply woven in the tapestry of my being. She provided love, hope, laughter, peace, womanhood, cheer and countless other things that I will always be grateful for. She taught me consistency, responsibility and respect but most of all how to stand on my own two feet. She was filled with God-fearing women that loved the Lord that instilled the same love in me. She was our palace in the hood where we sat proudly on our thrones. Now, you know I was Queen C… and my mom and Granny were the princess and duchess. (Just kidding)
I know parting is a sweet sorrow, but starting over is even a sweeter taste to digest. I am happy for them both as they open this new chapter of their lives. Even though we have all physically moved from 326, she will always remain in our hearts. If you personally know them, join me in congratulating them on this new accomplishment.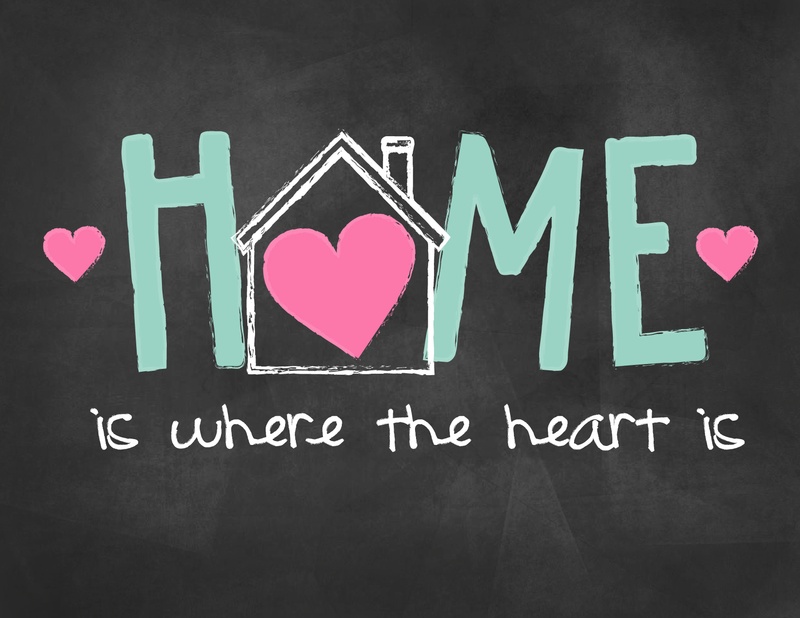 To be young, gifted and a sweet precocious black girl... oh what a lovey precious dream. She had so much promise in her big brown eyes, with the possibility of a great future ahead. Growing up on the south side of the the metroplex, she was the object of affection in her family's eyes. Her mother tried to overcompensate with material things because she knew her daughter was emotionally deficient. Even with time and beauty on her side, she lacked one important piece of her life... Her father. For an extensive period of time, there was a void in her heart she couldn't explain. She tried to fill those voids with male attention and relationships but still experienced rejection and the need for validation. Validation that she never received because each relationship was never successful. For the longest she couldn't figure out why. She felt depleted and suffered effects of low self-esteem and self worth. No daddy's knee to sit on, wearing the special title of "daddy's little girl, or super hero in her eyes to save the day. Just broken promissory notes and debts that he refused to pay. Her emotional security compromised forever. As time went on, she learned to guard her heart and avoid engaging emotions as the perfect excuse to keep her running shoes on and never to fully commit. She becomes "hard" and made a vow to herself never to be hurt again (if she can control it) Due to the constant feelings of abandonment, she becomes emotionally frail before entering into adulthood. Sad, but it's true. I know first hand how this girl feels. This girl is someone I know all to well. This little girl is me.
There has been a dramatic shift in the African-American home within the last two decades. This fatherless effect has affected the stability of future generations to come. There are more children growing up in homes without THEIR father. As an educator in an urban school district, I see first hand the effects of a fatherless child. These students are emotional, promiscuous, their academic performance is sometimes affected, and may suffer from social and psychological problems. Statistics state that boys are more likely to become involved in crime, and girls are more likely to become pregnant as teens. A father is so important in the home. He provides security, stability, and most of all is a role model of what a man should be. A father's role for a young girl shows her how a man should treat her, love her & make provisions for the home. Her father is her first love. Optimally, a little girl needs to see herself reflected in the love she sees for herself in her father's eyes. If she doesn't, her portrait of manhood will be distorted.
The past is a sure indicator of our future. Our childhood circumstances affects our relationships as an adult. The absence of a father in a girl's life may have major consequences in those development years because the positive paternal role model is missing. Without a father present it makes women pick anything as far as mate. There was no one there to set the standard too. If a girl is not reassured of her value and worth early in life she finds it difficult to relate to men. Subconsciously without regard, she seeks approval and recognition from her prospects. While jumping from bed to bed, underneath it all the fatherless woman remains hopeful that someone will stick around to love her the way she desires and receives the validation she longs for.
This coin is two-sided but it's still scary. All is not lost for the fatherless daughter. She may not endure the life of poverty, babies and crime. Instead she will become successful in her own right. She believes in herself, while the latter needs to excel in order to catch a glimpse of approval and recognition in the eyes of those who give her a message of approval, honor, or prestige. The value of such a belief in oneself, easily acquired by the woman with a positive relationship to her father, is immeasurable in the adult life. In the process of success, she learns to love herself. By receiving others approval she realizes that the validation she was searching for comes from a peaceful place. The peace she never knew. She becomes aware of her past, the mistakes and decisions  that transcended into her present relationships. (Speaking about me) She makes peace with herself, forgives her father and grows from it.  In the end, she realizes she wants to take off those running shoes for a positive and healthy relationship.
But we know that history repeats it's self. That's a known fact. I was raised by a single mom and now I'm a single mom too.  The major difference is my son's father is a dominant figure in his life. I don't understand the dynamic because I did not experience that with my father, but I am thankful for their relationship. I believe certain roles belong to certain parents.  I can't teach my son how to be a man because I wear my dresses and make-up proudly. One thing is for sure, just as my mother pushed me to greatness and success, I will do the same for my son.  
The past really affects our future... Yes, I did not have a father in the home growing up, but I did not become a societal statistic.  I actually think I turned out better than some people growing up in a toxic household with both parents present. My home was filled with love, peace, laughter and successful women. The fatherless daughter can grow into a woman with purpose, ambition and determination. She becomes a dedicated mother and learns to give to causes greater than herself. I've learned to address the root of the problem so my outcome could change.  I now know what self-love means and I practice it.  You see a successful woman in front of you today, but I remember when...  Thank God for deliverance and change. I think I just had an Ah-Ha moment. This feels good!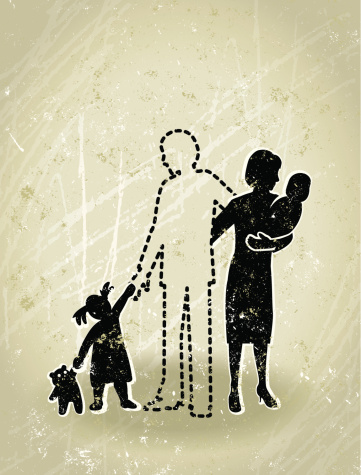 Where are the fathers?

Let's pause for a moment in black history. Many think that today is a typical "white" holiday to call people over to barbeque and get drunk, but it's not. It's way more than a reason to barbeque but a moment that we should acknowledge. A moment of honor and respect. African-Americans were prominent in shaping America's history. So, today I honor my fallen ancestors who were forced to fight for a country that was not their own. At first they didn't have a choice. While they were on a crusade for liberties for this country, their own country ignored the real fight at home. INEQUALITY & JUSTICE. It was not the land of the free for them, we were seperate and definitely not equal. African-Americans as slaves and free blacks served on both sides during the war. They were the first on the front lines, usually the first casualties of war, endured segregation & racism that was unthinkable. Imagine that, they were hated because of their skin, but was needed to win the war. Such an oxymoron. Even still, they answered the call of duty and served with valor. Over 2.5 million African-American men registered for the draft, and black women also volunteered in large numbers after the Emancipation Proclamation. They fought for respect and continued to serve in segregated units on the home front and abroad. By their blood, sweat and determination many of them made a difference and history. They served their country with distinction, made valuable contributions to the war effort, and earned high praises and commendations for their struggles and sacrifices.Today, I honor you and every fallen soldier who gave their lives to protect and serve this country. Your sacrifices do not go unnoticed. Thank you!