The stars shine bright big at night… (clap, clap, clap, clap) Deep in the heart of Texas. Whoever believes Texas is full of tumbleweeds, cacti and cows haven't visited since the oil boom of 1901. Opulence, fashion and fun is the new moniker we wear proudly, but one thing remains. The stars still shine bright on this great state.
Who was the latest star to grace the Lone Star state with its presence? Glad you asked. None other than Claire Sulmers of Fashion Bomb Daily and celebrity stylist Ty Hunter. (Yes! Beyonce's former stylist) I had the opportunity to attend a private brunch hosted by them at the chic Sorrento Italian restaurant in the famous Montrose area of Houston. As the mimosas poured, we shared our business brands, advice on work/life balance and networked with some of the finest in the business.
This was an out of body experience and I was thankful to sit at the table with them as they imparted wisdom on how to get ahead of the industry. The whole time I was thinking...
Pinch me! This can't be real.
"If you are in the room with Oprah and you don't take your chance, that's on you!" I can still hear the words out of Ty Hunter's mouth as he candidly spoke to the guest. Those words stabbed my heart like a double edge sword. How many times are we close to "our change" but we are afraid to make the step or say hello.
I am taking pages from their book and sharing some of the information with you. (You can thank me later)
It's Ok to take a different path- Claire is a Harvard graduate and worked a 9 to 5 after graduation. She knew there was something better out there for her. She made a conscious decision to quit her job, MOVED TO PARIS to follow her dreams. Look at her now! It doesn't matter how you get there, just get there!
If you don't see it, create it- As a child growing up in the 80's, you did not see a plus size model nowhere. Now, we are represented by different brands all because of innovators like Claire. She created the way for the fashion industry to be more inclusive by creating a safe space for plus size models to be seen.
Know yourself- Be confident in who you are and embrace it. Understand what you have to offer and accept nothing less. If they tell you "No," ask in a different way and knock on a different door. Don't give up.
Don't be afraid to move- "If we don't change, we don't grow. If we don't grow, we aren't really living." – Gail Sheehy Claire is not new to moving, change and growth. She's leaving the concrete jungle (home) and planting herself in the City of Angels to take her empire to a new level. When growth is necessary, you must be willing to move out of your comfort zone. If you haven't done it, you should try it.
The room was filled with likeminded creatives who cheered you on. We liked and followed each other on every social media platform immediately. Why? Because that's what collaboration looks like. A wise poet once said, "Smart women don't compete, we collaborate." There's a seat at the table for all of us, but we must be willing to pull up the chair.
Want to see more footage from the day, Click here… https://youtu.be/RtEWJ31ff5s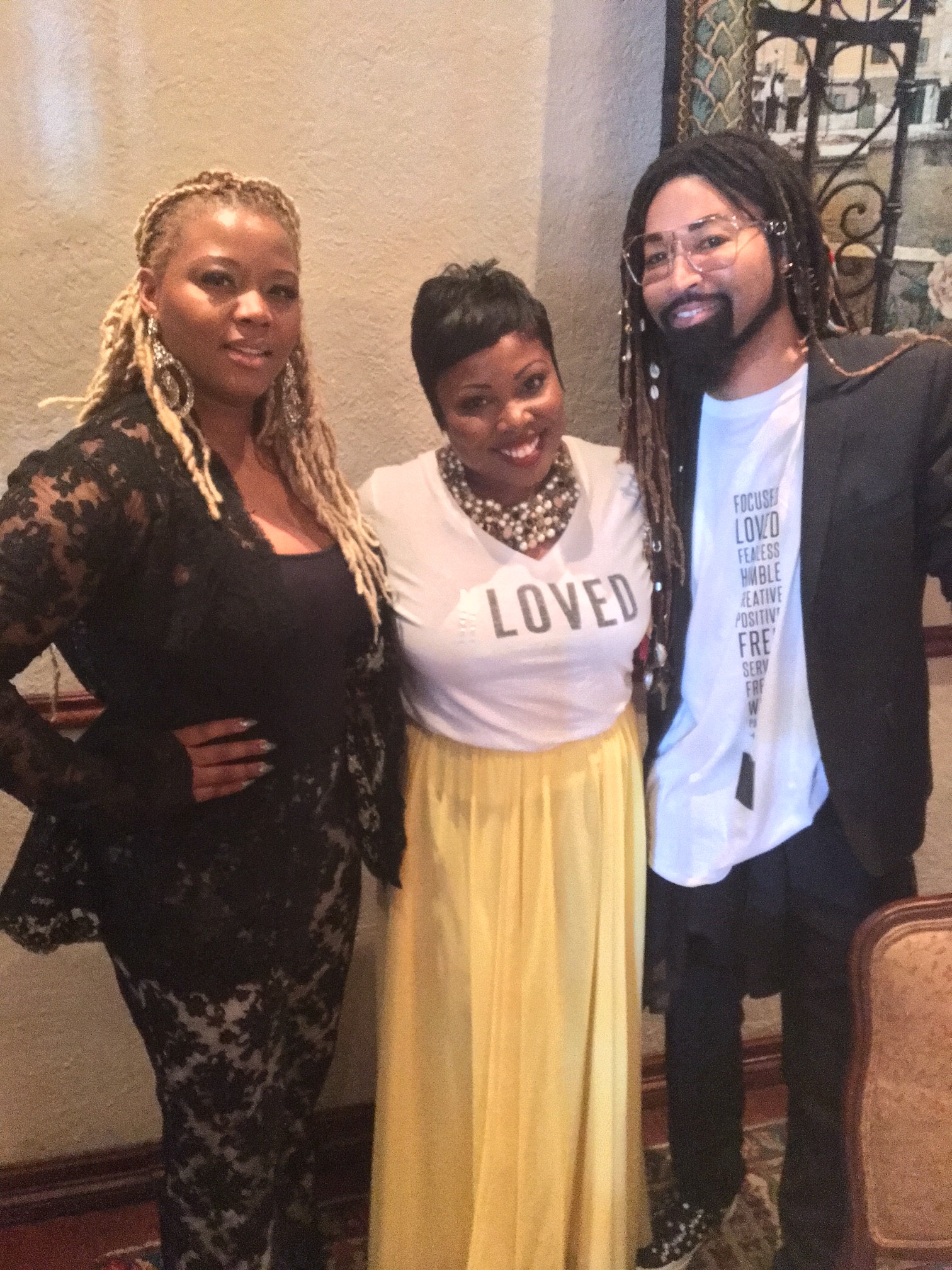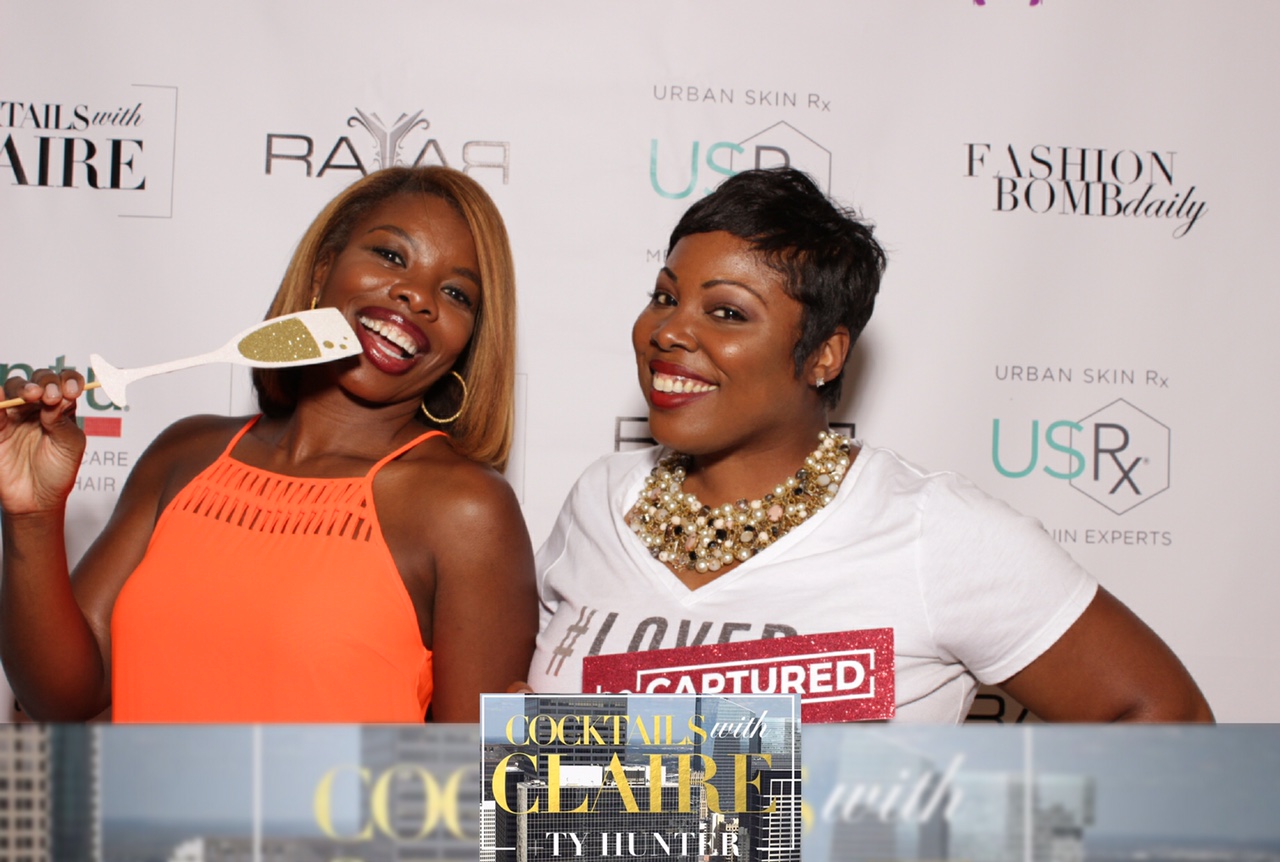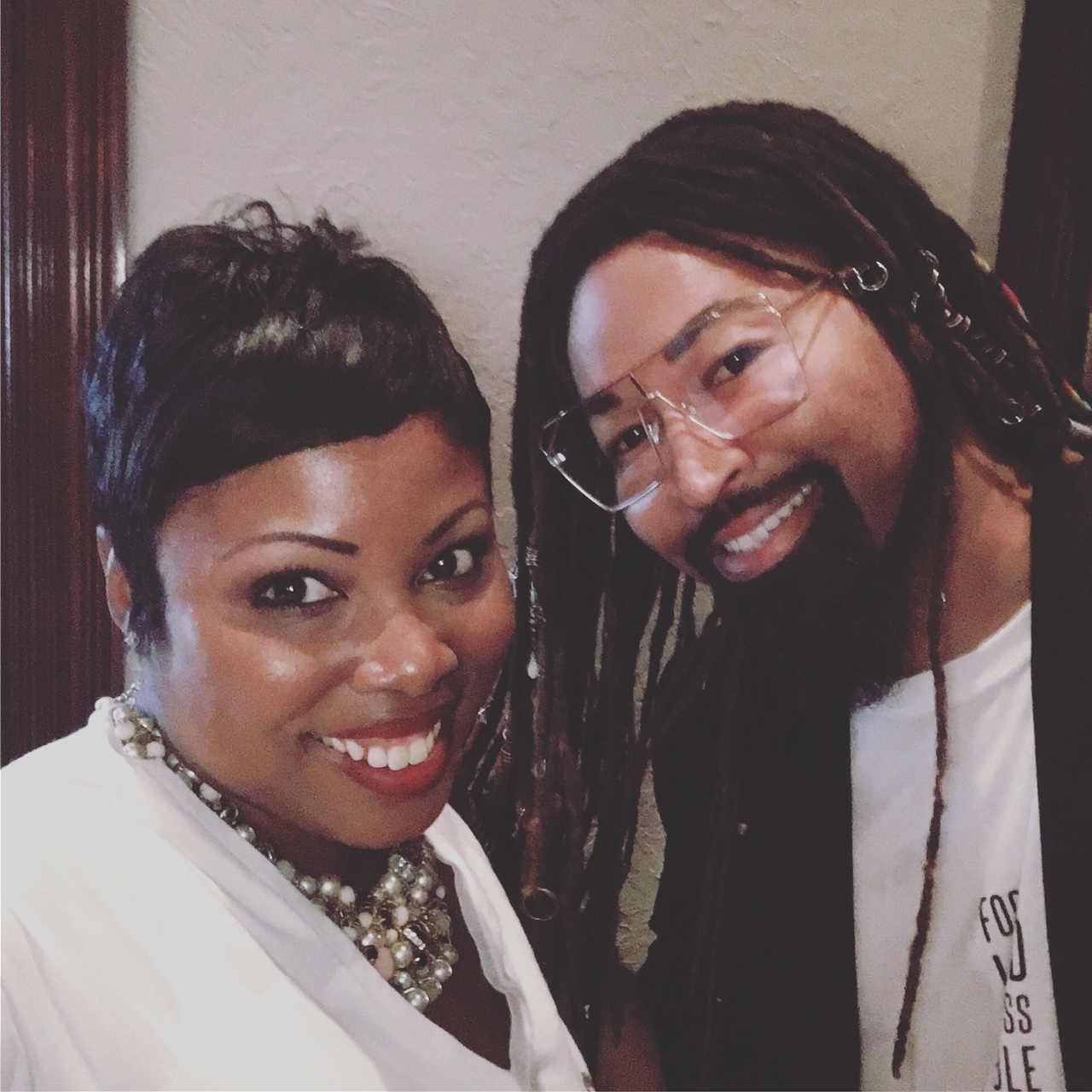 For more on Claire check out http://fashionbombdaily.com/about/
#charliemarcol 
The travel bug keeps biting me. This time he bit me hard. My word! In the matter of 3 days, I've traveled the southern coast of the United States racking up a grand total of 1,367 miles. Not to mention my drive to and from Waco and Dallas. My poor Acura needs a massage and an old fashion hand wash. It's good to get a change of scenery every now and again. Change is good. New places plus new opportunities equals exposure. Many people don't understand why I do what I do, but it's not up for their understanding or questioning. I believe traveling broadens your knowledge base, expands your view of the world and allows you to meet new people. I can remember as a young adolescent in elementary looking in my history and geography books wanting to travel and see the world. My daydreams have turned into my reality. These days most of my travels are in the name of "From the Florist to the Forest." The name of the book alone screams some type of traveling is involved. The exposure to markets outside of Houston will not come while I'm sitting twiddling my thumbs. So I made a conscience decision to actively pursuing my dreams. From the chitterling circuit to large cities everyone can relate to my book's universal message regardless of race, ethnicity and socioeconomic status. I really believe in my literary piece and I want to share it with the world and anyone who will listen. It's my beautifully transcribe testimony of not waiting on God for my soulmate. I was concerned with the frivolous superficial things and not the real purpose of marriage because of my age. Many women receive it well and encourage me to continue sharing the message because they can relate. I received love from Waco to Birmingham because of its powerful message to Think Deep Before You Leap! Thank you to Marlena Hamilton at KWTX in Waco, TX and Apryl Fort-Kelly for hosting "Glam in the Ham" with Charlie Marcol. Ain't no stopping me now, I'm on the move. (Can you hear me singing the tune) It's nowhere to go but up from here. Next stop, no one knows.... Stay tune.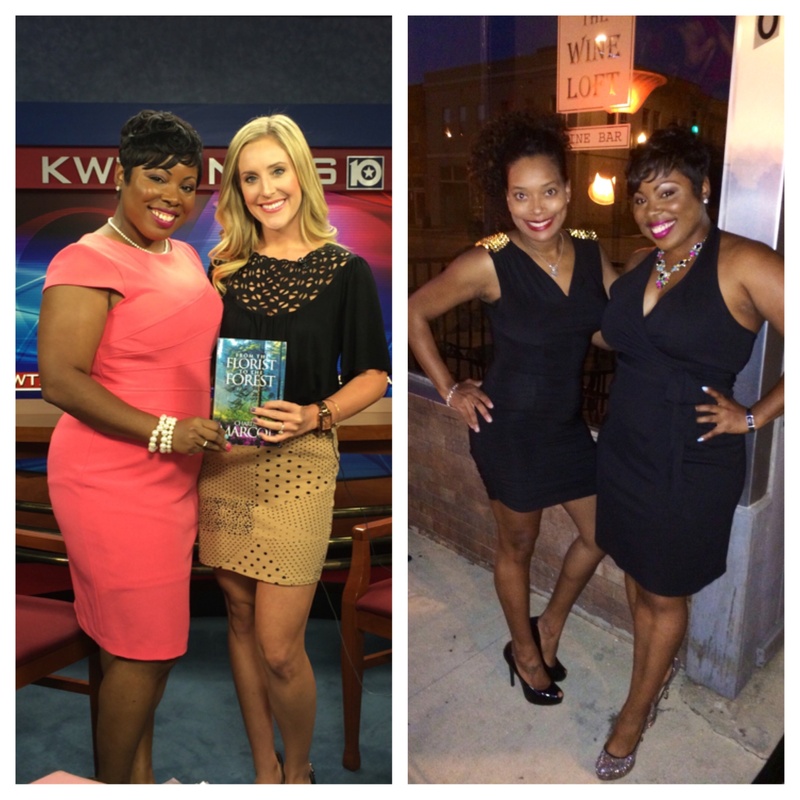 How do I say good bye to some of the best memories ever? Good byes are never easy no matter what it is; people, places and things. They are hard because it is familiar to the soul. But this good-bye though, is extremely hard. I didn't know when we pulled off that faithful Sunday in April to return back home that would be our last time together. It is said, "Home is where the heart is." On today, a mental open heart surgery was performed. My childhood home and I will no longer share the same rhythmic impulse. Our cozy 1,700 square feet, 4 bedroom abode snuggled in the bend of the street is no longer our residence. Even though they are moving, 326 will always be a part of me. It's my home, my foundation and stability. My family has lived in Oak Cliff in this house my entire life. She remained constant when my life was full of changes. So this good bye is a bit difficult. She was good to me, my family, and those that graced us with their presence. All good things must come to an end and this is the end of an era. They've boxed up containers with our memories, furniture, and history. 326 has been kind to us, the years have not returned the same favor and has worn her down. The palace cannot be renovated or flipped any more. Her flips have flopped and we had to say good-bye… I will definitely miss her.
I am the woman I am today because of 326. She provided soil full of nutrients that helped me grow deep and strong roots to become this mighty tree. She wanted to make sure that I was able to bear fruit when it was time so she institutionalized me with the best instructors on this side of the Mississippi. I learned how to walk, talk, ride a bike, cut grass and polish my fingernails. On Saturday mornings, there was no sleeping in. She loved to be spotless and she wasn't happy until she was in pristine condition. You could hear Rufus and Chaka singing Jamaica Funk, James Ingram's Find 100 ways or Luther Vandross's Bad Boy blasting from the windows with the smell of bleach fumigating the air while the vacuum was humming a different tune. Thanks to her, I know the meaning of "elbow grease" and she required a lot of it. On Sunday mornings, she would pull me out of bed to teach me how to cook Southern cuisine from scratch. Banana pudding, goulash, chicken and dressing, greens, and red beans were her favorite dishes to whip up to nourish her family. After the job was done in the kitchen, she was adamant that I attended church with my Sunday's best on. Suited and booted with a slip on plus stockings was the only way to go and she was serious about that. So many things happened in 326 that I will cherish forever. I learned how to read, and write, think outside the box, dream, bore my creative genius, lost my virginity and marched to the beat of my own drum. It was there, she dared me to be different and stand out from the crowd.
Many have passed through her iron bar doors and were welcomed with love. If walls could talk, she would have a lot to say and the stories she would tell would put Tyler Perry movies to shame. This address buzzed with people and social functions that would shut the block down. Cookouts, NFL play-off games, get togethers and Sunday dinners were regular events where there was plenty to eat, drink and a good time was had by all. 326 was the cornerstone of the Johnson clan that offered pillars of strength. So much so, she provided shelter for those looking for a fresh start, a loving aunt who loves the Dallas Cowboys, a singing psalmist that loves to decorate and a little cousin that loves to talk and eat. Her doors were always opened. You may have entered as a guest, but when you left you were family. Even though I left her 18 years ago, she never left me. She welcomed me with open arms every time she saw me. I brought laughter, fun and love. She even welcomed my bundle of joy and wrapped him around her finger too. It was there that he learned how to crawl and mumble his first real word, "Hush!"
No matter what, 326 will always be a part of me and my character make-up. She is deeply woven in the tapestry of my being. She provided love, hope, laughter, peace, womanhood, cheer and countless other things that I will always be grateful for. She taught me consistency, responsibility and respect but most of all how to stand on my own two feet. She was filled with God-fearing women that loved the Lord that instilled the same love in me. She was our palace in the hood where we sat proudly on our thrones. Now, you know I was Queen C… and my mom and Granny were the princess and duchess. (Just kidding)
I know parting is a sweet sorrow, but starting over is even a sweeter taste to digest. I am happy for them both as they open this new chapter of their lives. Even though we have all physically moved from 326, she will always remain in our hearts. If you personally know them, join me in congratulating them on this new accomplishment.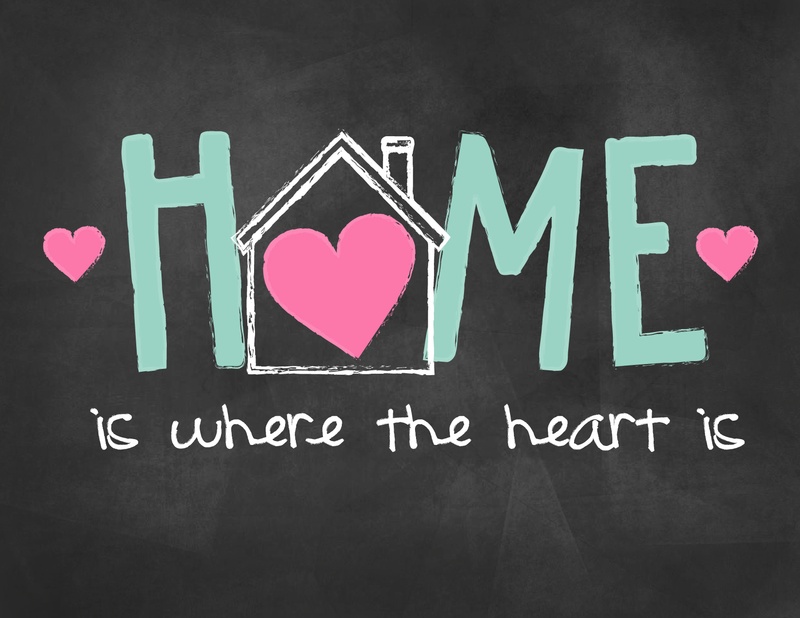 It's the summertime... Our lives are filled with welcomed and unwelcome distractions. We are busy working, going to, pick up, run over here, and gotta get there. When life doesn't have us tied down we are scrolling, uploading, posting, texting, tweeting, IG'ing, and FaceTime'ing that we don't put in the quality time for those that really matter. OURSELVES. My son was away in Missouri all week at a summer camp so this mother took full advantage of the free time. If I told you that I didn't do one thing, that would be a complete lie but my interactions with people was minimal. By Thursday, I was ready to see what I could get into. People need human interaction including myself no matter how much of a hermit we may claim to be. Conversations, laughter, mental stimulation is what I desired. I needed to give myself some quality time outside of my house away from my laptop. So, this past Saturday, I decided to put my phone down, get out the bed, put on one of my cute maxi dresses and take advantage of the Texas Black Expo. I wanted to do something other than a club or day party. The Expo was literally 15 minutes from my house. "Why not go," I thought. My hair was slayed to the Gawds & freshly done. I definitely didn't want it to go to waste. (Besides my hair works for me) Need less to say, I'm so glad that I listened to my inner self! I made up in my mind that Saturday was going to be the day to network, meet people in the business, find vendors for the upcoming Empowerment Breakfast, and introduce Charlie Marcol to potential clients and readers.
I had to walk a green mile to get to Hall A once I arrived at the George R. Brown (GRB). From the moment I stepped into the Expo Hall, we (the hair & the dress) were a hit! I walked in with expectancy. As an author, my first stop was the Author's Network area. Some names were recognizable while others were like me; novice in the literary field. (Hey! We all have to start from somewhere.) It was there I connected with some amazing people who were lucky enough to get their works displayed at this affair. I have a strong spirit of discernment so my gut pulled me to certain people like a magnet. I took business cards and distributed mine. "Oh you're an author?" "Why? Yes I am. I am Charlie Marcol the author of From the Florist to the Forest, where I am challenging women to think deep before you leap into marriage." Their countenance said it all. Their face lit up like City Hall's Christmas tree with pure astonishment. My elevator speech was on point because I wanted to make a lasting impression. I play no games and when it's time to stand and deliver; I deliever.
The absolute highlight on my day was the authors network panel. It was there I had the opportunity to meet Angela Stanton, Eric Jerome Dickey, and ReShonda Tate Billingsley. Of course the formalities were covered and then we switched gears to what we wanted to hear. They were candid, hilarious, and real. I love when people can joke about their craft because it shows they are human. Each of them are successful in their own right, but everyone shared their insight of the literary world that's key for my branding. It's all strategic. We covered distribution deals, rejection from publishers, how to market, and of course self-publishing. Self-publishing is a big deal in the author world. To self-publish or not to self-published, that's the question. Every inspiring author wanted to know if self-publishing is good. When Eric said, "Yes!" I felt like he gave me the stamp of approval! All of these things I've heard before because I have an amazing mentor, but to know I was on the right track gave me the wind to soar higher. Everyone rushed to meet Eric and ReShonda, but there was one that stood out. I knew she was different as she sat on that panel, but she spoke with confidence and the truth. Maybe because she was six feet tall, hazel eyes with red hair. Or was it when she shared she had her child handcuffed to a bed because she was in prison. I don't know what it was exactly, but I love second chance testimonies. I love stories of women who overcome, defy every obstacle set before them and are determined to succeed come hell or high water. (Reminds me of myself) Never judge a book by its cover, especially until you open it up and read it. Angela Stanton poured herself in her memoir The lies of a Real Housewife. I love when an author can open up my eyes to help me remove these rose colored glasses that I wear proudly. Ladies and gentlemen everything we see on reality TV has a back story. Angela's memoir solidified my creed in which I live by, "Don't believe the hype." (Chapter 4 in my book).
I left there again feeling accomplished. Not only did I meet and network with different entrepreneurs, activists and authors, I was granted an interview with D-Mars magazine of Houston. In the words of James Cleveland. "It was a good day and I thank God for it."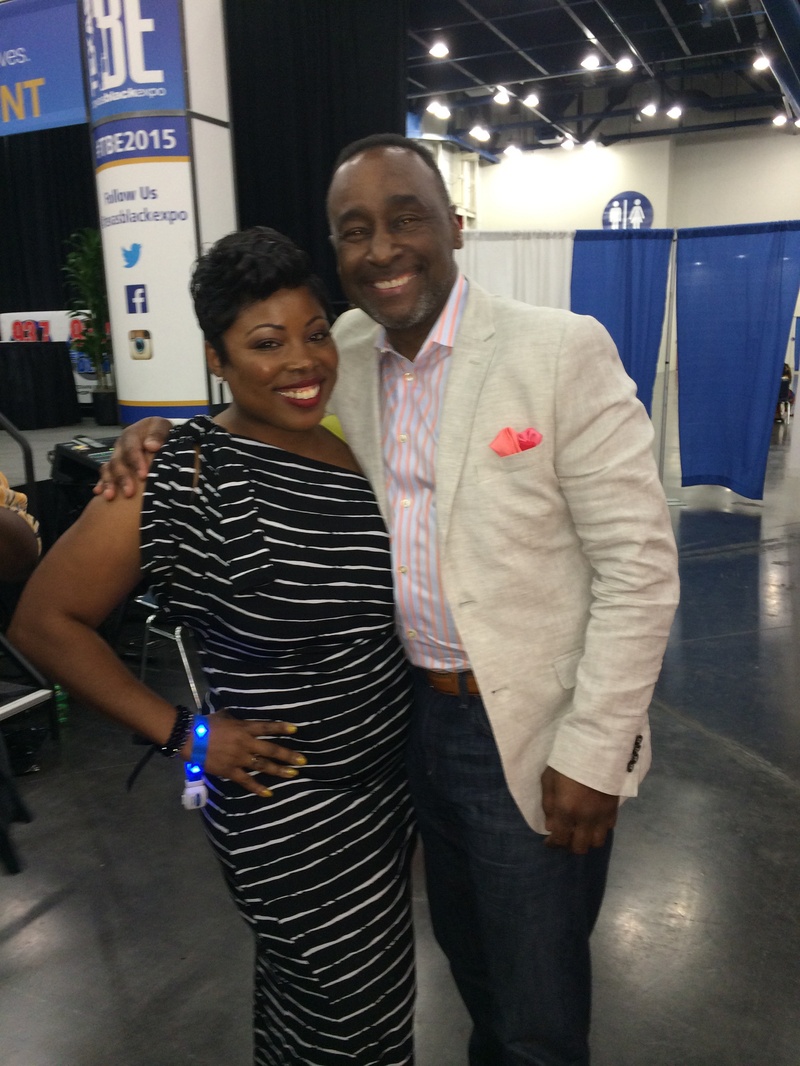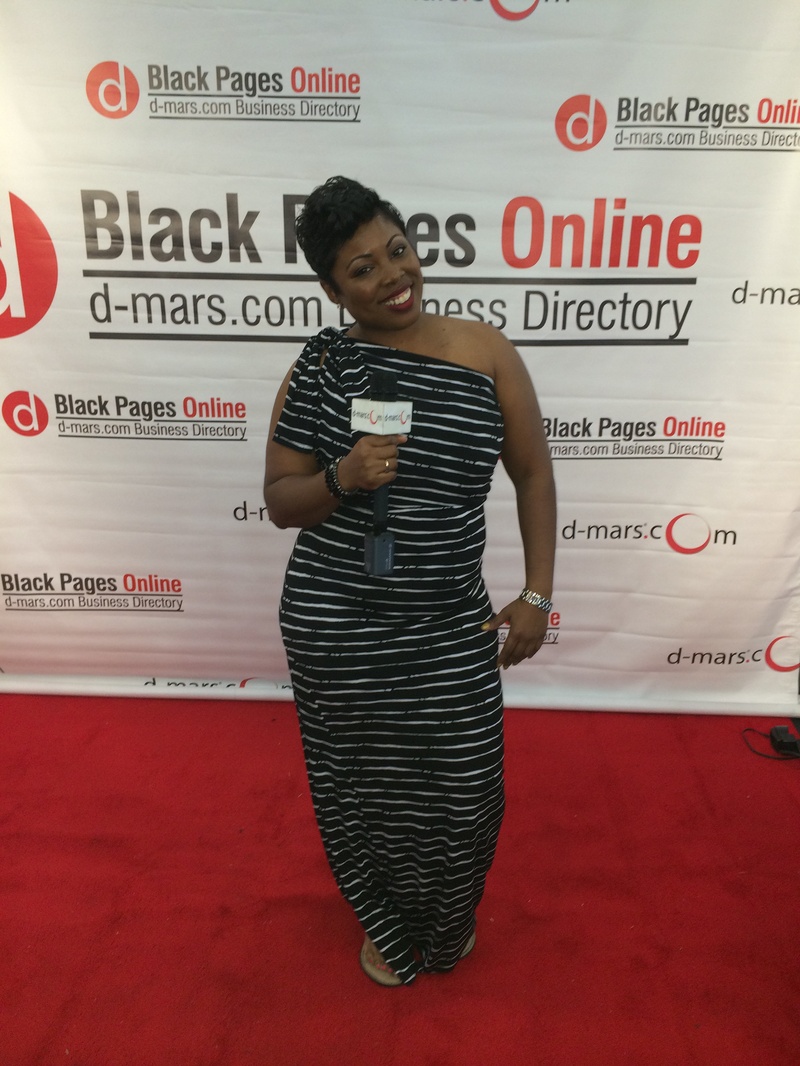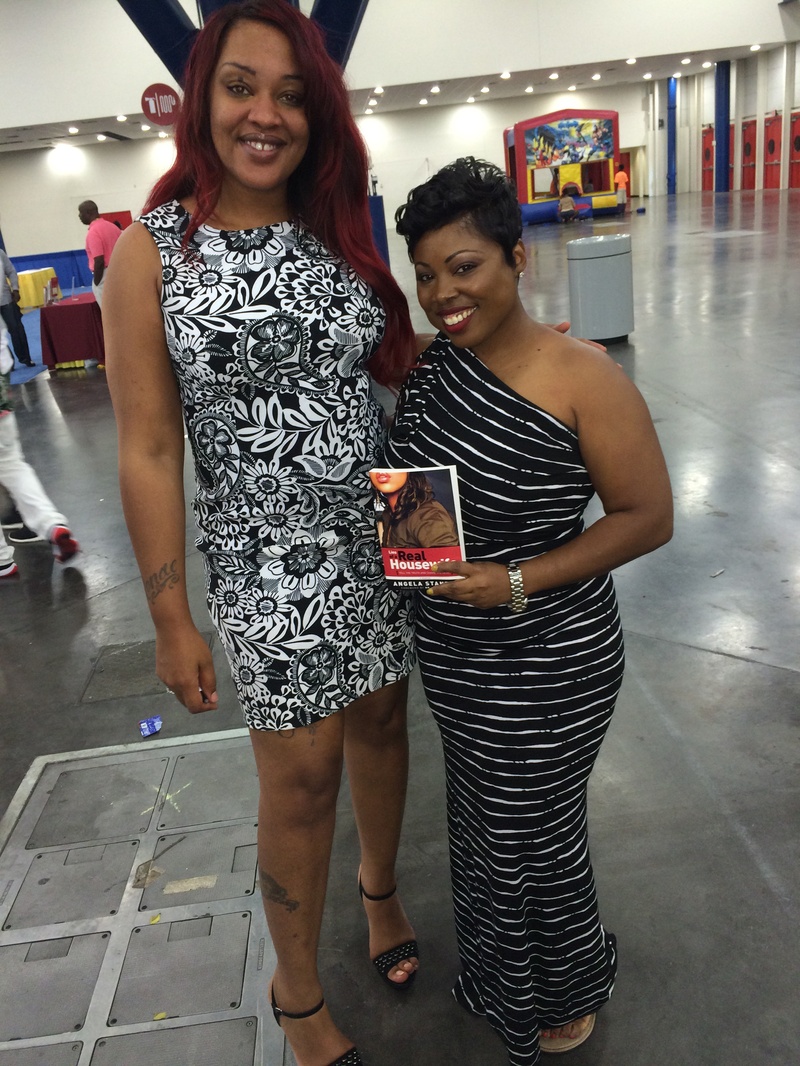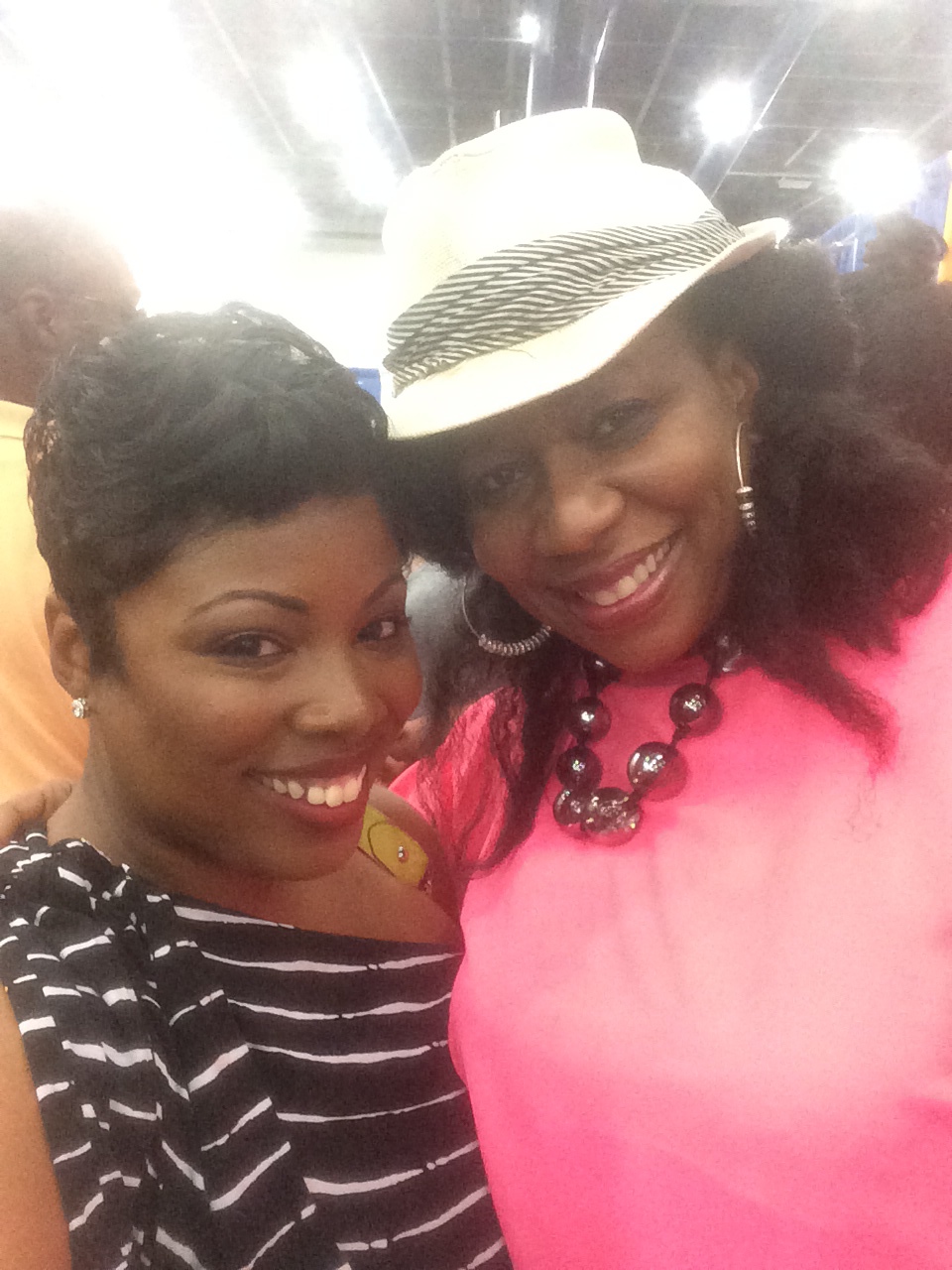 Let's pause for a moment in black history. Many think that today is a typical "white" holiday to call people over to barbeque and get drunk, but it's not. It's way more than a reason to barbeque but a moment that we should acknowledge. A moment of honor and respect. African-Americans were prominent in shaping America's history. So, today I honor my fallen ancestors who were forced to fight for a country that was not their own. At first they didn't have a choice. While they were on a crusade for liberties for this country, their own country ignored the real fight at home. INEQUALITY & JUSTICE. It was not the land of the free for them, we were seperate and definitely not equal. African-Americans as slaves and free blacks served on both sides during the war. They were the first on the front lines, usually the first casualties of war, endured segregation & racism that was unthinkable. Imagine that, they were hated because of their skin, but was needed to win the war. Such an oxymoron. Even still, they answered the call of duty and served with valor. Over 2.5 million African-American men registered for the draft, and black women also volunteered in large numbers after the Emancipation Proclamation. They fought for respect and continued to serve in segregated units on the home front and abroad. By their blood, sweat and determination many of them made a difference and history. They served their country with distinction, made valuable contributions to the war effort, and earned high praises and commendations for their struggles and sacrifices.Today, I honor you and every fallen soldier who gave their lives to protect and serve this country. Your sacrifices do not go unnoticed. Thank you!