After we cut up the turkey and stuff our mouths with dressing, it's officially Christmas season. Oh how I love the Christmas season. Not because it's my birth month but usually spirits are high and generally everyone is festive and bright. Carolers are out, light are strung from limb to limb and children's eyes are lit with pure excitement of the season. Everywhere you go they're playing "What do the lonely do at Christmas..." The dreadful song that no one has the answer too. I feverishly searched for the answer after my divorce only to find that the answer was in me. So, what do the lonely do at Christmas time? This rhetorical question leaves room to ponder. For the single person, this season can put you on an emotional roller coaster if you're not emotionally capable to drown the noise. The noise of engagements happening, birth announcements, new lives, and other's new beginnings can cause one to feel manic instead of miraculous. Well, there's hope. Instead of dreaming of a white Christmas make the magic happen in your life. Here are some helpful tips to help you maneuver through the holiday season.
1. Serve, serve, serve... Devote your free time to those less fortunate. Serve in a soup kitchen to feed the homeless on Christmas Day. Lend a listening ear to the cries of the homeless and you will quickly learn the difference between alone and lonely.
2. Give, give, give! Your time, energy, and love. Adopt a family to love. Remember the elderly or those that have lost a loved one during the year. This will be the first holiday season without them. I'm pretty sure their spirits can use a picker upper. Be the joy instead of looking for it. Offer to cook dinner, buy gifts, or spend quality time with them.
3. Read a good book- I would suggest that you pick up a copy of From the Florist to the Forest so when Mr. Right comes along you will be ready and equipped with the knowledge you need to have the relationship that you want.
4. Count your blessings- Sometimes we're so busy looking at others that we forget how blessed we really are. A place to live, a car to drive, sources of income, friends to call and most importantly we are still breathing to see another holiday season. Millions didn't make it, but You did. We are blessed beyond measure and don't realize it.
5. Have a gathering- Invite over your closest friends and be the hostest with the mostest. White elephant exchange, an ugly sweater party, or a trim the tree soirée will keep your mind busy from thinking about your singleness.
6. Be the comfort & joy factor- Embrace the joy factor and greet people with a smile, a warm handshake, or a loving hug. Your thoughtfulness may brighten up someone's day like a Christmas tree.
7. Go, go, go! Fill your weekends with social functions. A Holiday party here, a mixer there, throw in a brunch with your girls and viola before you know it the Holiday season will be over. Plus, you never know, all that mixing and mingling may lead you to some potential longevity if you play your cards right. Oh yeah, have fun and dance the night away.
8. Bedazzle your wardrobe- A little sparkle has never hurt anybody. Add a little bling and shine like the diamond you are. When you look good, you feel good about yourself and it shows.
9. Remember the reason for the season- It's not about gifts under the tree, it's our right to the Tree of Life. We may not know the date officially of his birth, but we know HE came to be our savior to save us and that's the real reason for the season.
Remember to serve, give, go and bling this holiday. It will give you the peace you need to embrace the season. Stay merry and bright my friends.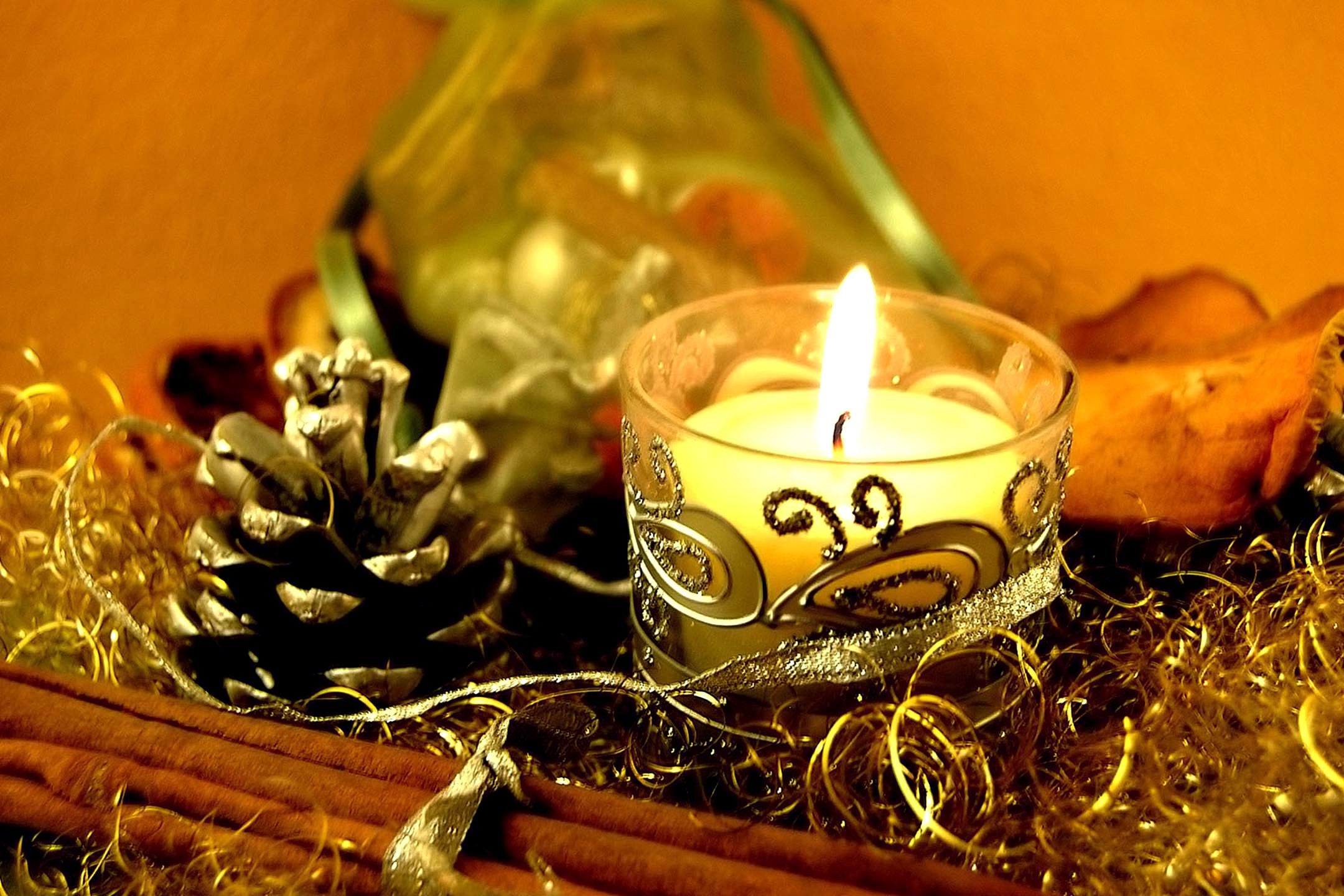 Almost flesh of my flesh and bone of my bone but you're not. You're not even married. It feels good to your soul! The connection is deep, intimate and it feels right. You can't help but to wonder, "Is this person my soul mate?" Suddenly it ends, and you are devastated. You ponder pensively on the relationship and what happened. Yet and still, it's hard to get over them. I know the feeling. I only write from my own personal experiences. This feeling can last long after the relationship ends. This is why it is so common for a person to still have 'feelings' towards an ex-lover that they have no right to be attracted to in any way. You want to fight the urge and get over them but it's hard, depressing, and heart wrenching. Do you know why? Your soul is tied together. A soul tie can serve many functions, but in its simplest form, it ties two souls together in the spiritual realm. Soul ties between married couples draw them together like magnets, while soul ties between non-married people can have a negative effect on your spirit. There are physical, mental, emotional and spiritual effects that come along with a soul tie causing you to feel unwholesome, as if you've given up a piece of your soul.
Let's discuss more in detail.
How soul ties are formed
1. Sexual relationships- It's nothing like sex that you not shouldn't have sex. It feels so right but yet it's so wrong. It's all connected and attached to consequences. Your sexual organs are connected to you heart, spirit and mind. If you say it's not, you're lying to yourself. Be Careful!
2. Close relationships- A soul tie can serve as bridges between two people to help through hard times. At first it will start off as casual and before you know it, you're caught up with them and their mess.
3. Vows, commitments and agreements- The tongue has the ability to bring the soul great troubles and bondage. Be mindful of empty "I love you's" Love is an action. Choose your words wisely.
Time to make a change…
By nature, women are the emotional gender. Our actions and thoughts are sometimes lead with our emotions. While, the male species tend to think with a different type of head. Men are more physical thinkers. He may not understand the reason why you have to make a change, but you know the purpose.
1. DIY- Do it yourself. Don't wait for them to end the connection. You know the difference between right and wrong.
2. Free yourself- If any sins were committed to cause this soul tie, repent of them! Fornication is perhaps one of the most common ways to create soul ties. Forgive that person if you have anything against them but most of all forgive yourself. There is freedom in forgiveness!!!
3. Pictures and selfie photos- If our phones could talk, what would it say. Next to God, our phones see it all and hold so many secrets plus selfies. Get rid of those photos of your secret rendezvous. If not, your will find yourself going back reliving in the moment of yesteryear and when.
4. Wash your hands of the nouns- The people, places and ALL of the things. If gifts were given to you by the other person in connection with the sin or unholy relationship, such as rings, flowers, cards, clothes, etc. I would get rid of them! Here is another issue I witness with soul ties. When you choose to remain friends with "their" friends and family. You are not fooling anyone but yourself. This helps you stay in touch with "them." Such things and relationships symbolize the ungodly relationship, and can hold a soul tie in place.
5. I do's and do you's- Are you married? You shouldn't make any promises of anything. The power of life and death is in the tongue. Don't say things you don't mean. Save that for the individual that is worthy of fully committing to. Any rash vows or commitments made that played a part in forming the soul tie should be renounced and repented of.
6. Renounce the soul tie- Tell them but most of all show them. Actions speak louder than words. Do this verbally, spiritually, physically and mentally! Not even if that person was good to you, good in bed and fun to hang around. You can't return to the situation once you have cut the soul tie.
*Remember I write from an honest place. As I created this blog, it spoke to my life as well. I truly believe that having soul ties will not allow you to reach your point of destiny. A soul tie will and can hold you back from God's blessings. More than anything, you want to live a purpose driven life and your destiny to be fulfilled.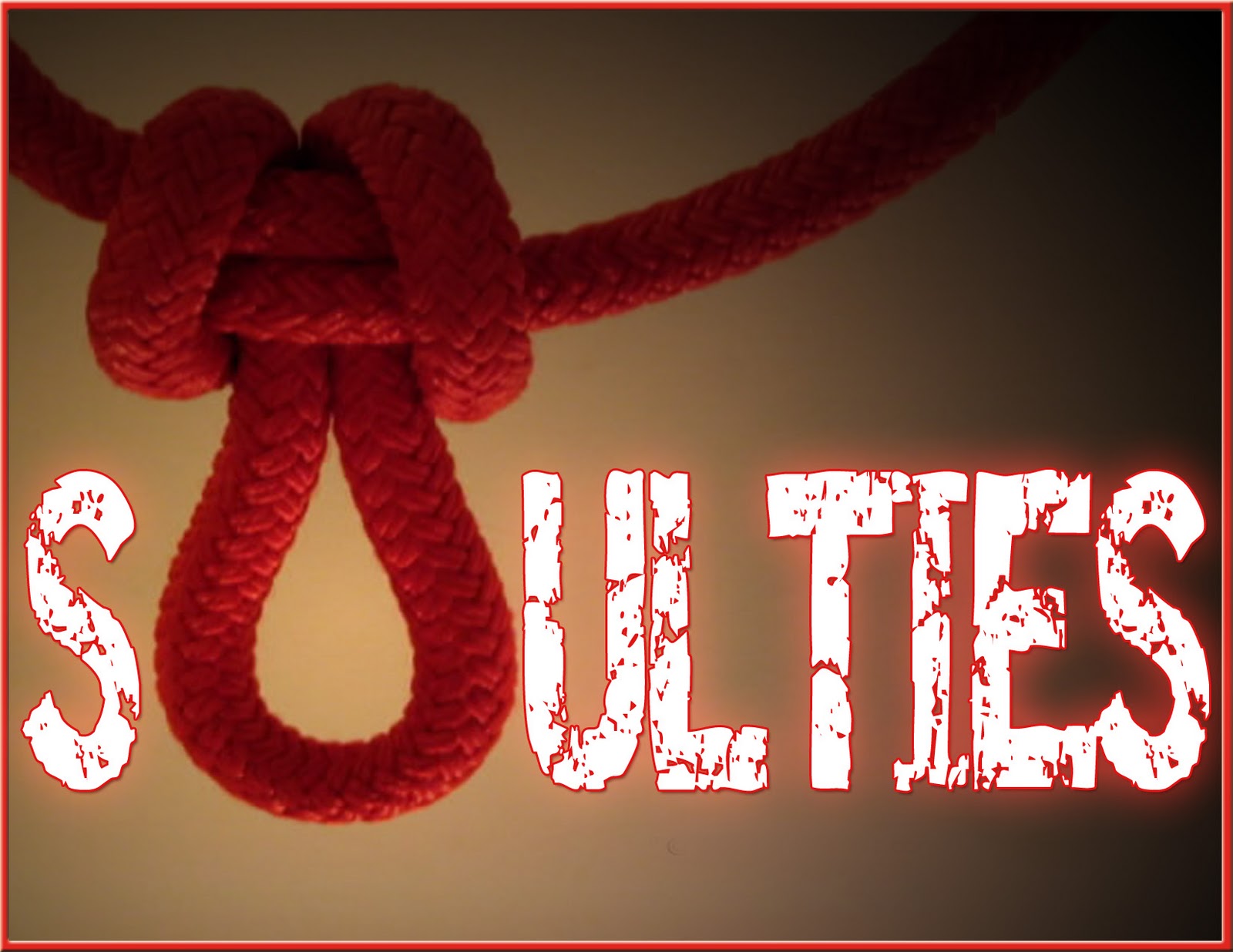 Now that you've gone from the Florist into the Forest, you are probably ready to come out of the darkness and begin putting the pieces together from your broken life. The divorce process can damage your mental and emotional psyche. (I don't wish that on my worst enemy) None of the less, you ready to start dating again. Looking for love after divorce can be daunting. I know the feeling all too well. From my own personal experience, use your judgement. If it doesn't feel right, it's probably not. That's why self-love is so important when beginning this process again. Love yourself so much that you will have an eagle's eye vision to discern those people & things that try to bring harm to your life. Everyone doesn't have your best interest at heart. Remember, there's levels to this dating game so don't get lost in the shuttle. Here's some helpful tips to help you navigate this process. Good luck!
1. Know your status- Get tested for everything. Make sure before you start dating again to know ALL of your statuses. Go see your physician to get your regular check-ups & physicals. Knowing this information helps you to make responsible decisions about your sexual health and your future. It's good information to know.
2. You are divorced not desperate- Take people at face value until they prove themselves otherwise. If you see a flag on the play, don't ignore the red flags. Ask all of the rigid questions up front. If you don't agree, move on. No love will be lost.
3. Dignity and Purpose- If that person being in your life is not serving a purpose, what's the point. Stop wasting your time in your prime. That's dead weight and it will hold you back from reaching your fullest potential. After going through a divorce your purpose should be redefined and aligned to what God wants for your life.
4. Ladies, you are NOT a hunter- You don't have to hunt a man down to date you. If he can't make time for you, he's not for you. Remember, you are divorced, not desperate! Stop pursuing, let him chase you. Remember, HE that finds a wife finds a good thing. At the end of the day, you need to know that you are the answer to his prayers.
5. Wait a while- Make sure you are emotionally ready to start dating again. Go see a counselor to do the self-work. It's important to work through your unsolved issues. You don't want to carry a scared or a hardened heart into a new relationship. Work on the issues from your past.
6. Look for someone that wants to be your friend. Established a strong friendship first before undertaking a relationship status. This will allow you to establish a foundation and focus on those things that matter to you and your potential partner.
7. Be careful of the 9 to 5 lover- This is the lover that is not emotionally available so he will not invest in you. He has office hours for his dating career because he's living a double life. He is only available Monday-Friday from 9 am to 5 pm. After 6 pm he is as cold as a dead body in the morgue.
8. Go at your own pace- Don't make a decision or rush into any situation that you are not ready for. You walk by faith and not by sight. Ask the Heavenly Father to lead you on every decision for your life.
9. Don't talk about "Them"- Leave your ex in the past. It's over for a reason. You're desiring a new start so stop lingering on your past. It's a turn-off and tells the person your dating it's still some meat left on that bone.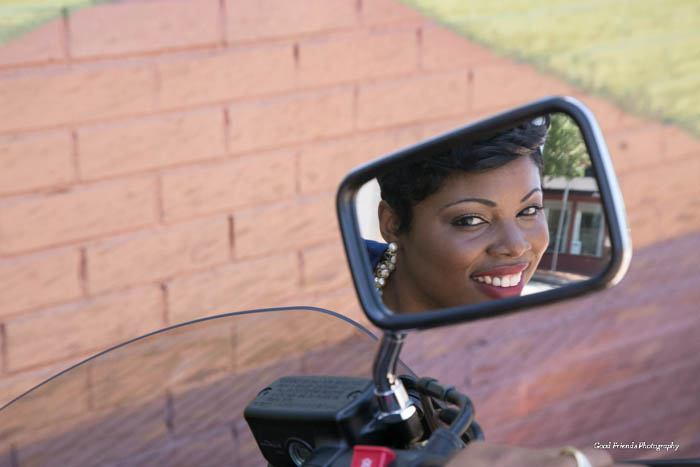 It's not going to work out! What are you doing? Are you serious? Your family and friends don't see the point, but you see the purpose. This person is different. To you it is worth the effort no matter how many miles may stand in between the two of you. Ahhh… Long distance relationships! Something that I am too familiar with. It is said, "Distance makes the heart grow fonder," but the real question is does it make the heart grow stronger? Some people find it hard to commit when you reside within the same city. Adding distance to the equation can wreak havoc on an individual's soul; especially when you really like that person. Questions often run marathons in your head when you don't have the usual face to face relationship all access pass, such as, are they fully committed to the process? Are they entertaining anyone else? What are they doing? Why wasn't my call returned? Long distance relationships are catch 22. When it's good, it's amazing, but the moment things shift it's hard to save. Here is the craziest part of all. When it's over, it's over. You never have to see that person again because distance is a factor. Crazy huh? One can really fall off the face of the earth never to resurface again if it ends on a sour note. Consistency is key when your relationship is geographically challenged. Without consistency being present insecurities will begin to fester like a sore making it harder for the relationship to thrive. No relationship is fun when it is full of insecurities, doubt and tears. Talk about a recipe for disaster. It takes creativity, effort and sacrifice to keep those home fires burning and your spirit churning when there are more miles than minutes that separate you. If not, the distance will not work for you, but against you.
Today, I dedicate my blog to my long distance lovers. I have worn those shoes proudly a time or two. I get it and understand. This is not going to be easy, but ultimately you will choose what's best for you. Here are a few tidbits to help you in the quest of a successful long distance relationship.
1. Face It or Fake It- Ask yourself, "Is being in this long distance relationship worth my time and effort." You have to be honest with yourself. We are settled in our ways, cities, and age. If you know there is not a possibility of either one of you considering a move, why stay? Don't waste your good years trying to convince someone you are worth the chance. Someone will eventually have to make a move. Hopefully it's a beneficial one for both parties. Face the reality sooner than later.
2. You need a strong support system. I know your family and friends may find it strange that you want to commit to someone that lives on the other side of the world. Tell them to save the ridicule and join forces with you. How? By encouraging you, keeping you busy and their prayers. You will need their support when things become uncertain in your relationship. Yes! You may make a fool of yourself, but tell them to get on board until you get off the train. Now, if the lack of support is because they believe he is not right for you, that's a different story. Other people see things that we tend to overlook. You may want to take heed on that. Don't completely ignore it.
3. Technology is your friend. Skype, Snapchat and FaceTime are an absolute must. Turn those miles into seconds by being one click away. Don't overkill it though with outlandish expectations. Every conversation cannot take place through social media accounts because life must go on. But a few sprinkles of FaceTime will do your soul wonders and keep you grounded.
4. Everything matters. The small things and the big things. Include them in everything so they can feel like they are a part of your life. What that says is that you care and you wish they were there to share those precious moments together. Remember sharing is caring.
5. Seek every opportunity to see each other. Live for the weekends, and holidays. I truly believe that people will make time for things that are of importance to them. Plan those visits out accordingly, so by the time the separation anxiety kicks in the visit is right around the corner.
6. Expectations are a must. Lay the foundation and have clear expectations from the beginning. When you are dating long distance you need to know if the both of you desire the same outcome. For instance, will you be exclusive or will you see other people?
7. Communicate, communicate, communicate- Sometimes it's not what you say, it's how you say it. Being in a long distance relationship is complicated, so save the attitudes, drama and antics. I can't stress that enough. You have to build bridges and remove those guarded walls of your heart. Let them in! It's pretty pointless to be in a one way relationship. Learn to be open and communicate effectively.
8. Mutually agree to make the commitment. In order for anything to work, you must be committed to the process. FULLY committed. 100% on both individuals. The moment that commitment waivers the relationship will too. Stick to it, especially if you know that this relationship has potential.
9. Avoid temptation- Tell yourself that you refuse to entertain anyone that can sway or temp you. If I think the guy at work is super fine, I will not accept his invitation to lunch or happy hour unless it is work related. Don't put yourself in compromising positions that you will regret later. Run far away and don't even give it a second thought. Keep the long term goal in mind.
10. Use your own judgement- Trust your gut instinct. No need to be suspicious, jealous, or asking belligerent questions smudging your lipstick. What happens in the dark will definitely come to the light. No need to go searching for what you "think" has happened. Eventually, lies can't replace the truth. It will come to the forefront.
This blog comes from an honest place. At one point in my life, I actually preferred being in a long distance relationship. I loved that my heart was isolated from the dating madness. I had somebody to fill the void but he wasn't physically here. No long walks in the park every Sunday, intimate touches or weekend dates. When he was here, it was explosive and meaningful. Moreover I relished in the opportunity to truly miss someone and someone missing me. The anticipated countdowns, long hours on the phone, cute text during the day, and waiting on plane tickets to go on sale were a part of my regimen. Despite the discouragement, I pressed on when it came to "him." He was special to me but he wasn't here. Then something changed. It ended suddenly and I was left with unanswered question and a bruised heart. Maybe he was tired of the distance, met somebody new or no longer interested in the pursuit. I don't know. He disappeared like a vapor in the wind. The realization that it was over was realer than real. As I reflect I can't help to ask myself, did we fully commit or did we flat out quit. We quit! Instead of growing stronger, we became weak and gave way. We quit trying. We quit caring. We quit making an effort. The distance couldn't sustain the need any longer. His need to be fulfilled as a man and mine to have defining boundaries that I didn't establish in the very beginning. Looking back, he was not a complete waste of my time. He served a purpose. He gave me hope.
People complain that long distance relationships don't work. As far as I can see, relationships within the same geographic confinement struggle as well. Why? Because no one is willing to commit fully to the process. One foot is in this door and the other one is where it wants to be. In order for it to work, one must be fully committed to the process. The moment there is a change of heart, please share it with the other partner who's keeping their heart stored away from the irresistible temptation.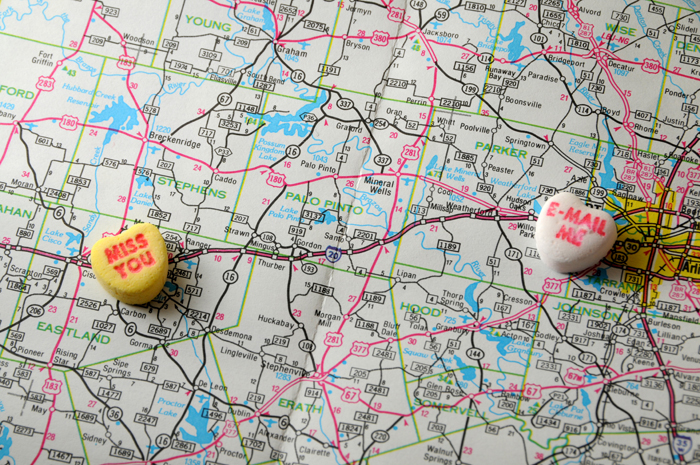 It is said that opposites attract. Who on earth came up with that theory? Maybe opposites attract for batteries and compasses but in my opinion that theory is not true for people. Applying this lesson to our romantic pursuits is often a recipe for disaster. When it comes to matters of the heart, it gets complicated. Having nothing in common doesn't give you something special or the need to survive. For instance, my positive spirit with his negative attitude gives me a miserable relationship. I can think of a lot of opposite relationships that doesn't work well or integrate. Jesus and the devil, Ike and Tina, oil and water, bleach and ammonia, the educated verses the unlearned even a good looking man that's undetermined. No matter how you try to make any of those combinations work, simply it doesn't. How do I know? Based on pure observation. I'm not an expert in the field of science to know, the laws of physics and love can't exist when there isn't a bond. As I state in Chapter 3 in From the Florist to the Forest, "When something has bonded well together it is difficult to break apart. Bonding forms that indestructible connection that no one can break. With any bond there is a need." The need must exist to create the bond. Without the bond the relationship doesn't thrive. Forming the right bond creates a sense of belonging. Remember, I only speak or write from my personal experience. Your character, personality, goals & desires in life should align with your partner. In a relationship you will have to learn to be flexible, but not so unbalanced that you find yourself making accommodations for everything. Life already presents us challenges, so being a relationship shouldn't be filled with uncompromising drama. According to Psychology today, studies have found that people are more likely to be attracted to and pursue romantic relationships with individuals who are more like themselves in most facets of their lives. I wonder why? Actually I'm learning that when you and your mate are similar, it creates a harmonious peaceful relationship. You will find it easy to make decisions because you and your boo are on the same page about things that matter. You are a force to reckon with because better together than separated. You are secure with each other. You will appear to be happy in your relationship and find it easy like Sunday morning when you are more alike than different. Here are a few things (some are serious and some are funny) I believe a couple should not apply the opposite theory on.
Finances- We don't have to have money to have a real good time! Said no woman ever! That's cool for certain instances but is that the way the relationship will operate. Nothing kills a relationship faster than an over spender, a broke buster and a person that lives above their means. Who are you trying to impress? After marriage, you should be building an empire not tearing it down. Is there a retirement fund in place, a nest egg for a rainy day, or a savings account that will cover you just in case the unimaginable happens such as sickness or health was in intervene on your lives.
Energy- Ok, in the game of love we all know what grown people like to do. If he's a dud, and you're a bit experienced things will eventually get boring over time. Like yawning boring... The levels should match to help resist temptation from outside influences. If not, a whole lot of extra stimulation will be needed to keep the fire and desire burning. Again, I'm not an expert but I only speak from experience. (Smile)
Goals- What is the ultimate goal that you want to achieve together? Are you unequally yoked? Does he support you in your endeavors and do you support his dreams. Even if your goals are not aligned, that will create friction in your home. You will begin to resent your partner if for not being able to live out the dreams. When you marry someone unequally yoked, many things are not accomplished within your marriage because you don't have the same outcome in mind. Instead, you will find yourselves arguing about trivial things. That's enough to drive a person crazy.
Communication- communication builds bridges not walls. Your communication styles should be very similar in order to be effective. He's yelling and your crying when disagreement comes creates two crushed spirits. When negativity is spewed like acid, it's hard to take those words back once they are said.
Family- does he want a family and would you rather focus on your career & see the world. Starting a family is a serious conversation that should be discussed prior to "I do." Oh, and that mother-in-law that you can't stand will someday become your child's grandmother if the two of you decided to procreate. And if your husband-to-be is a momma's boy, forget it. His mother will stand by waiting to catch him when he messes up because she doesn't trust you.
Shared values & beliefs- Your political and religious views should be complement each other as well. Peoples beliefs say a lot about who they are and their character. For instance, if he is Buddhist and you're a Christian, he will not understand your religious beliefs, thus creating strife in your home. In times of trouble, where will he turn to for direction, your God or his? How will your children be raised? What holidays will you celebrate? See… typing these questions created confusion in my head. You should be able to identify his work ethic and if you share the same values and morals. This helps establish cohesiveness amongst the two of you.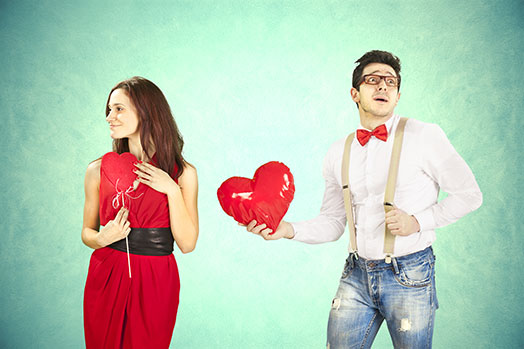 As I scrolled through social media for the last few weeks, I've noticed several friends post the "big" announcement of having a baby. How exciting! Congrats to you all. For some, this is the first time. For others, it's the last. Whatever the time, consider it a blessing. The birth of a child means God has not given up on his people. He has granted you favor in this junction of your life for a reason. Your life is about to change for some awesomeness that I can not explain. I had my child over 10 years ago, but I remember being pregnant with so much possibility. Times have changed but GREAT parenting remains the same. The latest gizmos and gadgets can not replace your role and job as a parent. This journey that you are about to embark on will make you a better person. As a parent, I've learned the real meaning of unconditional love, patience and sacrifice. So today my friends, this blog is dedicated to you. Take pictures and make precious memories... These moments won't last long. Hopefully, these nuggets of information (some are funny) will help you as you cruise through parenthood. Have fun and enjoy the ride.
1. Having a child will NOT destroy your relationship or marriage. I hate it when I hear people express that about giving birth to a child. The birth of a child means new life, hope and promise. None of that equates to death therefore that can not be the reason why it ended. The reality is that the relationship was ALREADY on the brink and the relationship couldn't survive the strenuous request of parenthood. If anything, giving birth should bind you closer than drive you apart. Will it be stressful? Yes, but remember this is your partner so form a colloborative partnership to help keep your boat afloat. One of the most meaningful gifts you can give your kids is to cultivate a happy relationship with your partner, and that starts from day 1.
2. You can still put each other first, even with the baby. You can not forget each other and the needs that must be fulfilled to keep each other content. It takes effort and energy. There is a hierarchy within the family that must remain present in order to survive. If it doesn't, the dynasty will fall apart. You cannot forget each other or the reason you got married in the first place. You must make time for each other and continue to meet the needs of your spouse. You will have to learn to be flexible and considerate when the little comes along.
3. You will grow to love an individual more than you love yourself. All bets are off when it comes to your offspring. You will constantly stay in protection mode. You will learn to understand why mother bears protect their cubs the way they do. Your number one job is to protect them from all hurt, harm and danger. I promise you, you've never experienced love the way that you are about to witness. Here's a crazy fact. You are willing to lay down your life for your child.
4. At your worst, you are loved... Your children will love you even when you are unlovable. Sometimes, our life deals with us bitterly, but our children continue to love us inspite of our shortcomings, meanness, forgetfulness and unpleasantries. They will love you just the way that you are.
5. It's ok to ask for help. A closed mouth will never get fed. This job of parenthood will require some sacrifice and a whole lot of patience. It's ok to say, "I need some help!" without feeling guilty. Better yet, YOUR is the key word. "I need your help."
6. You will tell time in months until your child turns 2 years old. It's awkward saying, "He's 25 months." That drops off immediately at the 2nd birthday party.
7. The forecast will call for golden showers and you won't have an umbrella... Your child will put R. Kelly to shame. You will get urinated on, especially if it's a boy. Get ready. On top of getting urinated on, you will learn that feces has meaning. Yes! That's gross, but true. Your child's feces will have a meaning. There's teething feces, there's not enough water in your diet feces, there's that didn't agree with you feces. (That's the one that comes out of their clothes and gets everywhere.) Oh how I remember those days. I don't miss them at all. Here's a tip. Take turns on those diaper changes if you can. Everyone will get their fair share of golden showers and baby dung. My little one used to serve it with a smile. I couldn't stay mad at a face as cute as his.
8. The little things matter. Those things that we take for granted such as walking, smiling and talking become monumental as a parent. You cheer for first steps, rolling over, tummy time, sitting up and developmental skills that allude to the fact that your baby is on the right track. You may have baby Einstein on your hands but don't rush through the developmental process.
9. Make time for you and each other.... You will lose your swag for the first two years or so of the kids life. Make-up and a beat face will become the ghost of "I used to be" and your faithful go-to hairdo will be the ponytail. Those dapper clothes and threads that you wear proudly will be a thing of the past unless you want to get spit up, slob juice from those juicy cheeks, and formula on them. Cotton will be the fabric of choice and expensive clothes will move to picture days, family outings and Sunday's. There is a remedy for that. Don't allow yourself to go into the trenches for the sake of parenthood. Make time to pamper yourself like you used to before the birth of your child. Remember your number one priority is each other. Continue to have date nights where you can put on your best threads. There is no greater feeling than getting into your prior clothes post baby.
10. It'll come naturally... There is NO such thing as a "by the book baby." I read every pregnancy book on the market, and all of those do's and don't's scared me to death. Those books had me interviewing and asking questions to my family about genetics, chromosomes, intelligence IQ, etc. Need less to say, I worked every nerve in their brain and they were ecstatic when my bundle of joy arrived. It's your baby and your natural instinct will kick in in due time. My natural instinct kicked in immediately. Therefore stop reading the pregnancy book that tells you how to be, what to be and when. Those are reference guides and not the Bible. Every baby is different. I found out that the old wives tales that had been passed down from generation to generation worked better than those reference guides any way.
11. Social Media is the devil... Post only the best pictures of your baby on social media. I understand you are beyond excited about being a parent, but make sure they are cleaned & decent before sharing with the world. (The world Craig, the world) Just like you pick the flyest selfie of yourself, make sure your baby has that same justice. People are cruel so and when they only comment on the clothes or the shoes, they can't find anything positive to say. Hey! I'm being honest here. Don't say I didn't warn you.
12. You are the example. As a parent you must remember your number one job is to make our world a better place. Be sure to remember this one thing, you are making positive and productive people. The Bible tells us to, "Train them in the way they should go, and when he is old he will not depart from it." That simply means teach them the difference between right and wrong. Never teaching them the difference between right and wrong creates a brat that will grow up to be a spoiled adult who will believe that everything should go their way.
13. You will become sleep deprived. No lie... Here's what I discovered after all my help started going back to their perspective places after giving birth to my son. Sleep when the baby is sleeping. Don't put on a load of laundry, vacuum or straighten up. Get your beauty rest. A rest-filled parent is a productive parent. If a messy house bothers you, hire a maid to help out on certain days of the week. Better yet, call your friends over to watch the baby so you can get your rest.
14. Social life! Forget about it. You will have a party at your crib from 1 to 3 AM for the first 6 months of the baby's life. Here's the cool thing, you will constantly feel like you have a hang over and you didn't drink one drink.
15. You can do this. Just remember to encourage each other on thie path of parenthood.  This is a life changing event for the both of you.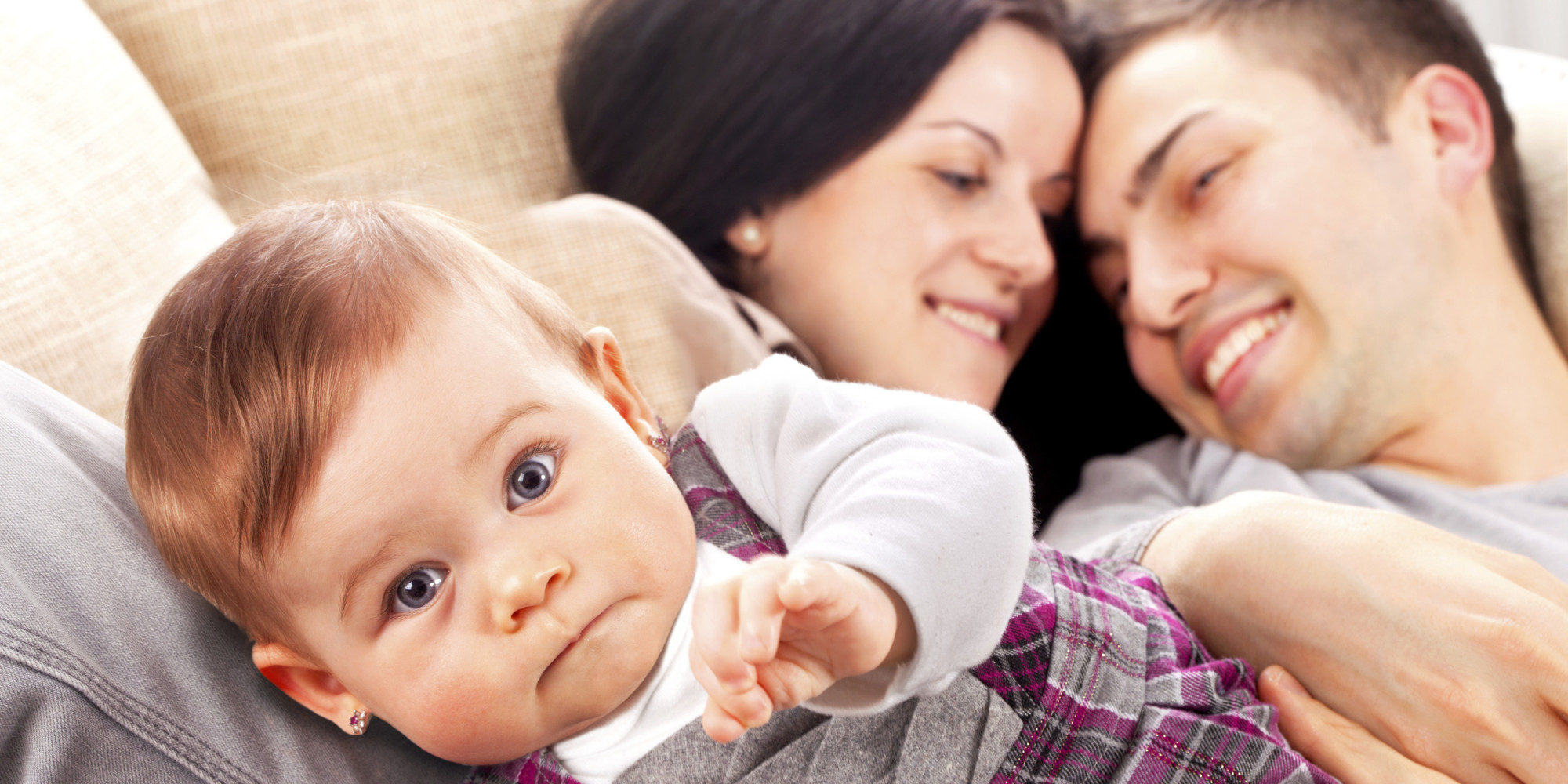 To be young, gifted and a sweet precocious black girl... oh what a lovey precious dream. She had so much promise in her big brown eyes, with the possibility of a great future ahead. Growing up on the south side of the the metroplex, she was the object of affection in her family's eyes. Her mother tried to overcompensate with material things because she knew her daughter was emotionally deficient. Even with time and beauty on her side, she lacked one important piece of her life... Her father. For an extensive period of time, there was a void in her heart she couldn't explain. She tried to fill those voids with male attention and relationships but still experienced rejection and the need for validation. Validation that she never received because each relationship was never successful. For the longest she couldn't figure out why. She felt depleted and suffered effects of low self-esteem and self worth. No daddy's knee to sit on, wearing the special title of "daddy's little girl, or super hero in her eyes to save the day. Just broken promissory notes and debts that he refused to pay. Her emotional security compromised forever. As time went on, she learned to guard her heart and avoid engaging emotions as the perfect excuse to keep her running shoes on and never to fully commit. She becomes "hard" and made a vow to herself never to be hurt again (if she can control it) Due to the constant feelings of abandonment, she becomes emotionally frail before entering into adulthood. Sad, but it's true. I know first hand how this girl feels. This girl is someone I know all to well. This little girl is me.
There has been a dramatic shift in the African-American home within the last two decades. This fatherless effect has affected the stability of future generations to come. There are more children growing up in homes without THEIR father. As an educator in an urban school district, I see first hand the effects of a fatherless child. These students are emotional, promiscuous, their academic performance is sometimes affected, and may suffer from social and psychological problems. Statistics state that boys are more likely to become involved in crime, and girls are more likely to become pregnant as teens. A father is so important in the home. He provides security, stability, and most of all is a role model of what a man should be. A father's role for a young girl shows her how a man should treat her, love her & make provisions for the home. Her father is her first love. Optimally, a little girl needs to see herself reflected in the love she sees for herself in her father's eyes. If she doesn't, her portrait of manhood will be distorted.
The past is a sure indicator of our future. Our childhood circumstances affects our relationships as an adult. The absence of a father in a girl's life may have major consequences in those development years because the positive paternal role model is missing. Without a father present it makes women pick anything as far as mate. There was no one there to set the standard too. If a girl is not reassured of her value and worth early in life she finds it difficult to relate to men. Subconsciously without regard, she seeks approval and recognition from her prospects. While jumping from bed to bed, underneath it all the fatherless woman remains hopeful that someone will stick around to love her the way she desires and receives the validation she longs for.
This coin is two-sided but it's still scary. All is not lost for the fatherless daughter. She may not endure the life of poverty, babies and crime. Instead she will become successful in her own right. She believes in herself, while the latter needs to excel in order to catch a glimpse of approval and recognition in the eyes of those who give her a message of approval, honor, or prestige. The value of such a belief in oneself, easily acquired by the woman with a positive relationship to her father, is immeasurable in the adult life. In the process of success, she learns to love herself. By receiving others approval she realizes that the validation she was searching for comes from a peaceful place. The peace she never knew. She becomes aware of her past, the mistakes and decisions  that transcended into her present relationships. (Speaking about me) She makes peace with herself, forgives her father and grows from it.  In the end, she realizes she wants to take off those running shoes for a positive and healthy relationship.
But we know that history repeats it's self. That's a known fact. I was raised by a single mom and now I'm a single mom too.  The major difference is my son's father is a dominant figure in his life. I don't understand the dynamic because I did not experience that with my father, but I am thankful for their relationship. I believe certain roles belong to certain parents.  I can't teach my son how to be a man because I wear my dresses and make-up proudly. One thing is for sure, just as my mother pushed me to greatness and success, I will do the same for my son.  
The past really affects our future... Yes, I did not have a father in the home growing up, but I did not become a societal statistic.  I actually think I turned out better than some people growing up in a toxic household with both parents present. My home was filled with love, peace, laughter and successful women. The fatherless daughter can grow into a woman with purpose, ambition and determination. She becomes a dedicated mother and learns to give to causes greater than herself. I've learned to address the root of the problem so my outcome could change.  I now know what self-love means and I practice it.  You see a successful woman in front of you today, but I remember when...  Thank God for deliverance and change. I think I just had an Ah-Ha moment. This feels good!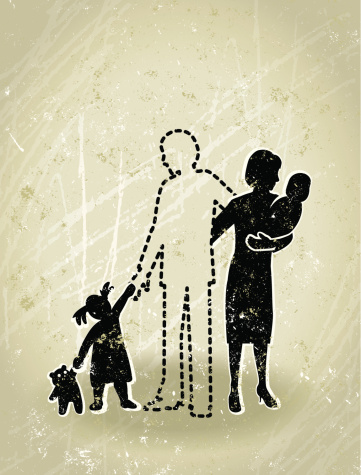 Where are the fathers?