When we break, we break- Ced the Entertainer
Whoa! I'm back from my social media fast. Did you miss me? I sure hope so, because I've missed you! Without warning, I fasted from all things social media for 30 whole days. God knows I am a self-professed selfie social media queen. Since coming back from my Myspace hiatus in 2011, I've spent countless hours uploading, checking in, and updating my statuses sharing the good, the better and the best parts of my life. (Never the ugly) Being on this fast gave me a revelation though. If you're not careful, social media can be a parasite that will eat away at your insecurities. It can make you question your self-worth, your marriage, and your complete existence in life if you get caught up in noise.
Time is of the essence…
Social media can be full of superficial appearances. We greet each morning with a scroll instead of a prayer and nod off each night looking at the display screen. We live by it, like it, share it, quote it like it's the Bible, screen shot it and send it to friends to get a reaction. Here's my reality. I wake up daily at 5:30 AM but struggle to get anywhere on time. Why? I had to come to grips with my truth. My phone and I made passionate love every morning before my feet struck the ground. Before I knew it, a 5 minute quick check lasted longer than 30 minutes. Precious time wasted that I'll will never see again. Now, I'm rushing to get to work, doing my make up in the car, hollering at my son and mad at traffic on the freeway because it's not moving fast enough. Yeah, yeah, yeah! I know you get it. That's been my narrative for a few months. Something had to change. I had to put the phone down and focus on what matters.
Effective immediately…
On July 1, my pastor made the announcement at the end of service after a soul stirring sermon. This fast was a part of a congregational commitment. He challenged us to be more Christ like and centered with our lives. I sat there in a daze of confusion as I scanned the audience. Surely, I couldn't have been the only one feeling like "What the hell" in church. I looked at members of the congregation, my social media friends, who I knew loved social media just as much as I did. They too wore the haze of confusion on their face. At first, I didn't want to participate because I was worried about my brand. Then I remembered, obedience is greater than sacrifice. Fasting helps us realize just how fragile we are and how much we depend on things beyond ourselves. 30 days was not going to kill me and needed to do this for myself. How things were unfolding in my life I really needed God to bless me in a mighty and miraculous way. More often than not, we subject ourselves to "look" happy when we are broken with the weight of the world on our shoulders. Truth be told, I wasn't happy. Life was kicking my ass. I struggled to keep my head up. I needed a break that included some personal and spiritual growth.
Too much of anything is never good for you…
Fasting is a religious exercise that requires you to abstain from something that you love. It's a meaningful gesture of self-denial out of your love of God. Never in my wildest dream did I think that I was going to partake in a fast of this magnitude. Food fast, I've tried and failed. No radio fast, tried and failed. No alcohol, tried and failed. No sex until I am married, tried and failed. This fast seemed simple enough to commit to. I'm not going to lie, the first few days were a challenge. I didn't realize how much time and energy I spent on social media. As hours turned into days, I craved that 4 by 7 display screen in my hand that connected me to the inside scoop of my favorite celebrities, friends and family. My scroll game grew weak as I disconnected from the world. No Twitter, Facebook, IG, or Snapchat. Instead, I busied myself with my life. I put my face in books and articles, chatted with my friends over dinner and drinks, spent quality time with my son, snapped pictures and videos thus creating new memories that I will laugh at for weeks to come.
The last of the real ones…
There were some lessons in the break. Sometimes we think that our lives cannot fully function without the help of social media. Then, I remembered I was a 1980s kid where the essence of the human spirit was alive and well. There were no cell phones (unless you could afford air time) so you called and checked on your friends instead of liking their status, everybody didn't have computers to Skype so you actually communicated and engaged with people in person or by letter, and your pictures weren't shared until you had them developed at Eckerd's. (Remember that!)
Here's some powerful points that has changed my life in the last 30 days.
1. Everybody doesn't need to know your every move- Everybody business is no body's business. (Let that statement marinate.) I've traveled, fallen in love, met Cynthia Bailey, and attended events without sharing my every move. Not being able to upload and share did not take away from my experience. I was present in the moment and enjoyed every minute of it. Sometimes we can share too much and give people an invitation to ridicule and judge our lives. Save some for yourself and let others wonder what's going on with you. Move in silence and make announcements later.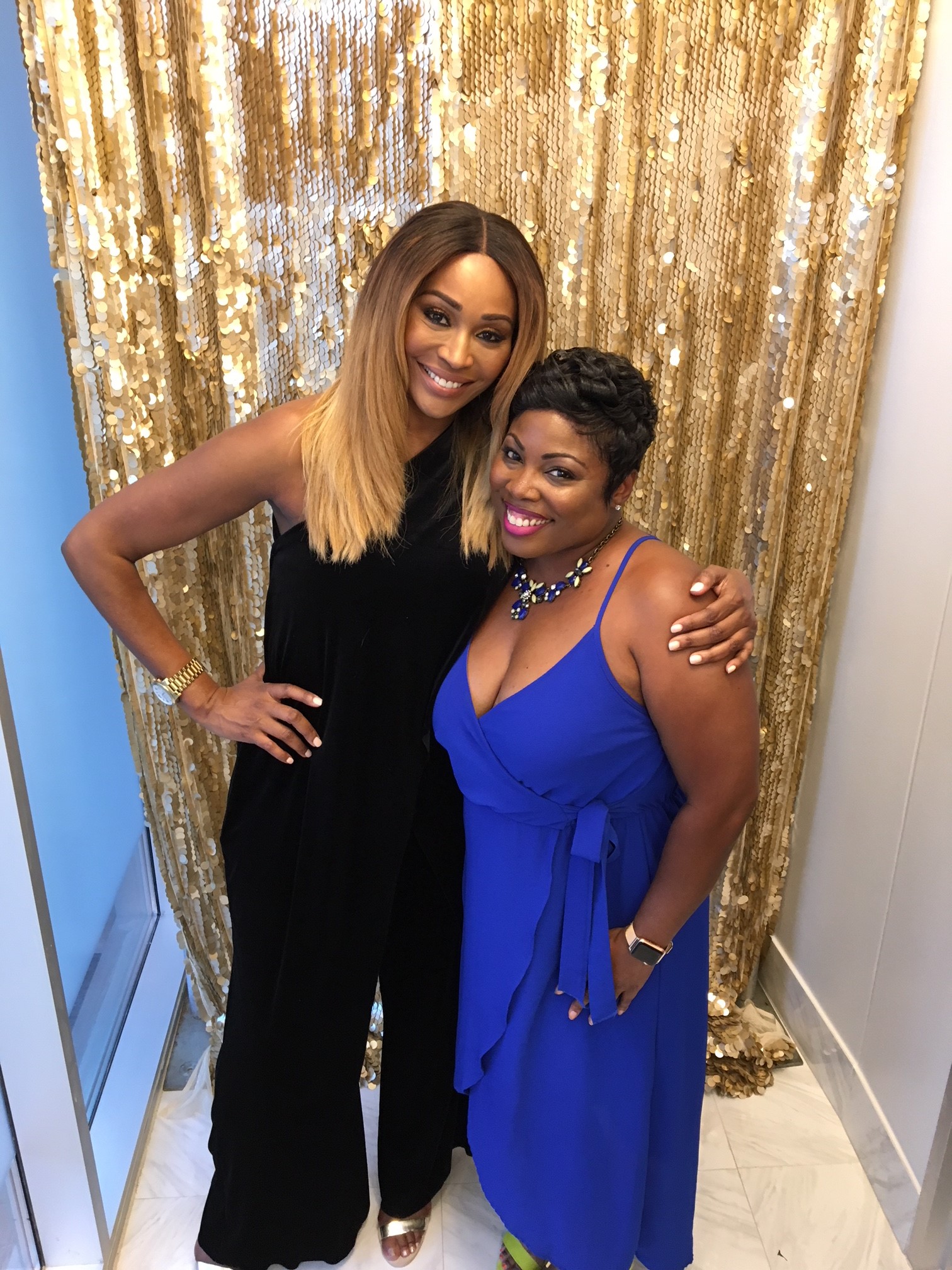 2. Comparison is the thief of joy - The overused sentence that irks me the most on social media, "My husband/bestie/Momma is better than yours." Guess what! They should be. That's your connection and if your connection is not electrifying you, that's a problem. Social media has tainted our views on what our lives should look like. Perfect has started to be the new normal. So much so, it has clouded our view on what our reality is. We wake up flawless and everybody is the perfect size with the perfect family. NOT! It's all stunts and shows. You will find yourself comparing your life to others if you are not careful and that's unhealthy.
3. Time is valuable- Time is the most expensive treasure that we cannot afford to lose. How many times have you said when deadline was near, "I wish there were more hours in the day." Do not waste your time worrying about somebody who is not worried about you. Get the job done and play later. My goal from now is to get on and get off. I am reclaiming my time! I have better things to do.
4. Likes doesn't validate you and your friendship- "You didn't like my picture." Friendships have a different meaning now. Sad to say, our life is now being defined by likes. Because I didn't like your post, doesn't mean I'm not your friend. Listen up when I say this… Friendships don't trend. Trending on social media doesn't make you popular it means your picture was cute. The truth of the matter is, I didn't like your picture because I probably didn't see it. The more "friends" you have on social media the more people show up on your newsfeed. Social media runs on analytics not friendships.
5. My productivity level increased- I have planned my 40th birthday party, someone else's 40th, booked travel, designed a new brand, cleaned up, and uncluttered my life. Being off social media freed up some time. An extra hour in the morning and evening made a difference.
6. Obedience is sacrifice- It gets greater later. Right now, I desire a spiritual breakthrough. Our spirit and soul experiences joy because of fasting. It's a decision to momentarily die to our flesh to fulfill the greater things of a mighty God who seeks us. When we deny our carnal nature in order to fulfill the desires of God, he is pleased. What He wills for our lives can be found through fasting and prayer.
7. Very busy but are you a blessing- When is the last time you blessed someone's life and didn't want anything in return. We are so busy looking the part but not playing the part. I cleaned out my closet, gave bags of clothes and food to the homeless, and helped friends in need without making an announcement. Talk without action is merely nothing. Be a blessing instead of a scroll troll. Your time and service is needed.
8. Be in the moment- We barely want to talk to each other anymore. Learn to be present mentally and physically. Put your phone down and interact instead of scrolling. Ask your children or significant other "How was their day," to begin a meaningful and engaging conversation. People want to know that you really care. We scroll to pass the time or because we feel bored. Ask yourself this, "Why go and if you can think of better things to do?" If you can think of better things to do, then do that. Don't waste their time or yours.
9. Use social media for what it intended for- There are benefits of using social media. You can connect, network, engage, and build a brand. Social media allows us the ability to communicate with each other on the level that I never foresaw. You literally can run your life from the comfort of your home, video chat with friends and family in far places and have friends all over the world. The connection can be powerful if it is utilized properly.
10. It's all in our mind- It's truly mind over matter. What I thought was impossible turned into possibility. You can do whatever you want to do. It's all in your mind. Turn down the noise and find your center.
Guess what! I survived. All because someone is silent, doesn't mean that they are asleep. Even though the fast is over, I will continue to monitor what I feed my soul. (I discovered a new love for podcast too.) I am adopting a healthier lifestyle for my mental state. I want to feed my body content of substance that will allow me to grow and develop into the person I desire to be. We all want emotional and mental well-being. But are we practicing conscious mental consumption? Don't get caught feeding your mind with junk food that has no nutritional value. We have a choice about how we take care of our mind—we can feed it junk food or wholesome fuel. Wholesome food fuels our mind with positivity while junk food feeds our mind with limiting thoughts and behavior and we are so much better than that.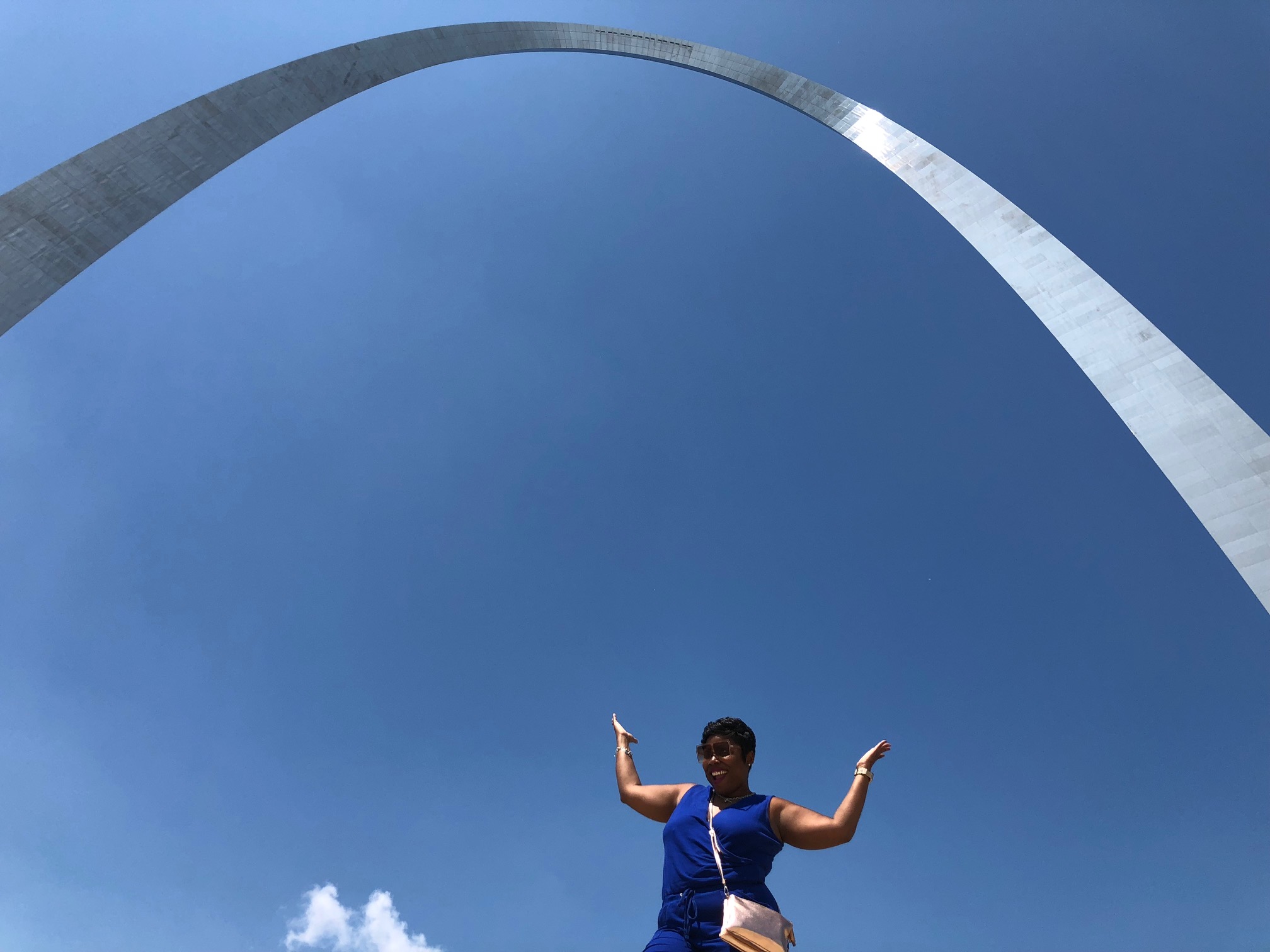 #fastingandpraying #socialmediafast #charliemarcol #myrealtruth #myjourney
After we cut up the turkey and stuff our mouths with dressing, it's officially Christmas season. Oh how I love the Christmas season. Not because it's my birth month but usually spirits are high and generally everyone is festive and bright. Carolers are out, light are strung from limb to limb and children's eyes are lit with pure excitement of the season. Everywhere you go they're playing "What do the lonely do at Christmas..." The dreadful song that no one has the answer too. I feverishly searched for the answer after my divorce only to find that the answer was in me. So, what do the lonely do at Christmas time? This rhetorical question leaves room to ponder. For the single person, this season can put you on an emotional roller coaster if you're not emotionally capable to drown the noise. The noise of engagements happening, birth announcements, new lives, and other's new beginnings can cause one to feel manic instead of miraculous. Well, there's hope. Instead of dreaming of a white Christmas make the magic happen in your life. Here are some helpful tips to help you maneuver through the holiday season.
1. Serve, serve, serve... Devote your free time to those less fortunate. Serve in a soup kitchen to feed the homeless on Christmas Day. Lend a listening ear to the cries of the homeless and you will quickly learn the difference between alone and lonely.
2. Give, give, give! Your time, energy, and love. Adopt a family to love. Remember the elderly or those that have lost a loved one during the year. This will be the first holiday season without them. I'm pretty sure their spirits can use a picker upper. Be the joy instead of looking for it. Offer to cook dinner, buy gifts, or spend quality time with them.
3. Read a good book- I would suggest that you pick up a copy of From the Florist to the Forest so when Mr. Right comes along you will be ready and equipped with the knowledge you need to have the relationship that you want.
4. Count your blessings- Sometimes we're so busy looking at others that we forget how blessed we really are. A place to live, a car to drive, sources of income, friends to call and most importantly we are still breathing to see another holiday season. Millions didn't make it, but You did. We are blessed beyond measure and don't realize it.
5. Have a gathering- Invite over your closest friends and be the hostest with the mostest. White elephant exchange, an ugly sweater party, or a trim the tree soirée will keep your mind busy from thinking about your singleness.
6. Be the comfort & joy factor- Embrace the joy factor and greet people with a smile, a warm handshake, or a loving hug. Your thoughtfulness may brighten up someone's day like a Christmas tree.
7. Go, go, go! Fill your weekends with social functions. A Holiday party here, a mixer there, throw in a brunch with your girls and viola before you know it the Holiday season will be over. Plus, you never know, all that mixing and mingling may lead you to some potential longevity if you play your cards right. Oh yeah, have fun and dance the night away.
8. Bedazzle your wardrobe- A little sparkle has never hurt anybody. Add a little bling and shine like the diamond you are. When you look good, you feel good about yourself and it shows.
9. Remember the reason for the season- It's not about gifts under the tree, it's our right to the Tree of Life. We may not know the date officially of his birth, but we know HE came to be our savior to save us and that's the real reason for the season.
Remember to serve, give, go and bling this holiday. It will give you the peace you need to embrace the season. Stay merry and bright my friends.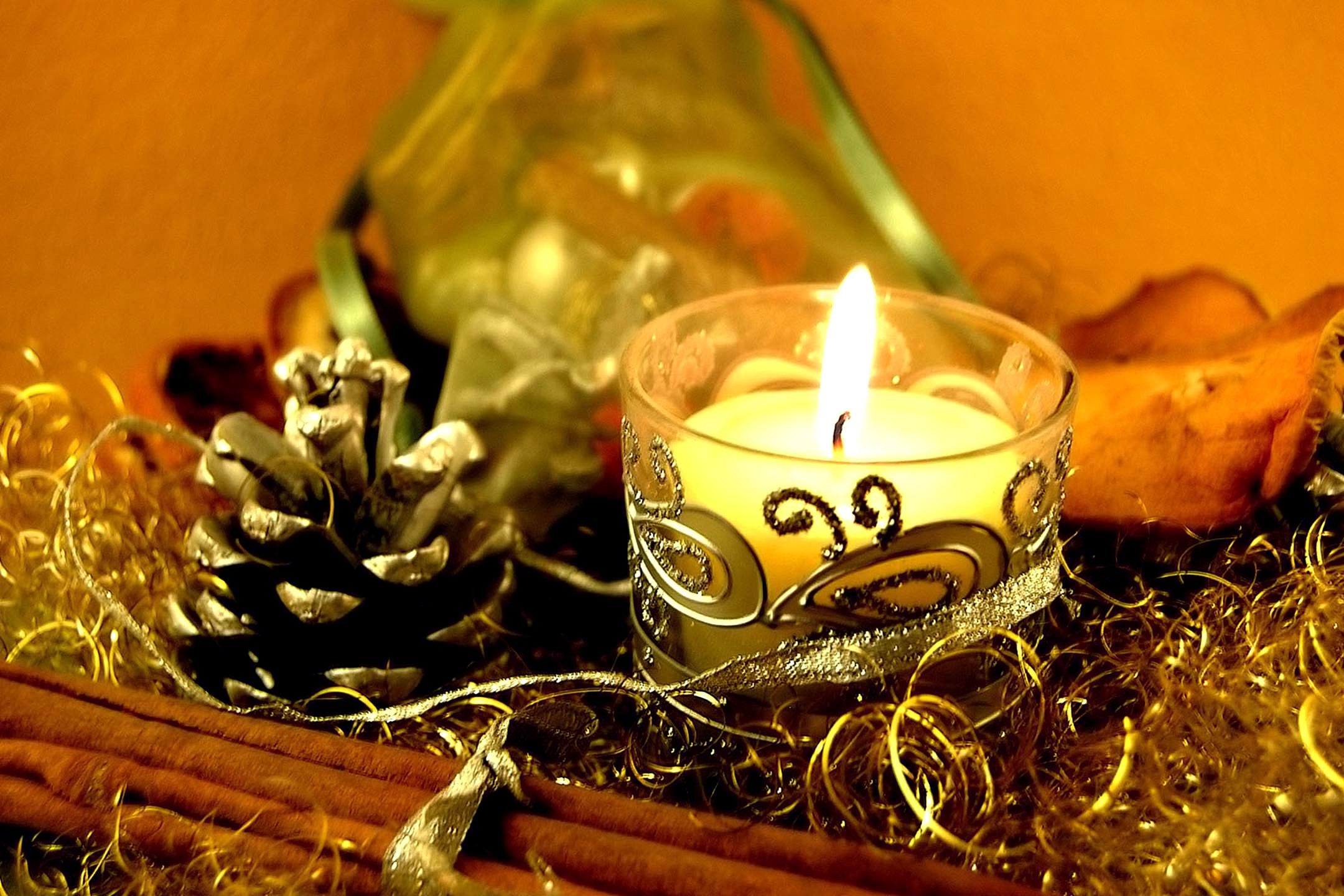 Almost flesh of my flesh and bone of my bone but you're not. You're not even married. It feels good to your soul! The connection is deep, intimate and it feels right. You can't help but to wonder, "Is this person my soul mate?" Suddenly it ends, and you are devastated. You ponder pensively on the relationship and what happened. Yet and still, it's hard to get over them. I know the feeling. I only write from my own personal experiences. This feeling can last long after the relationship ends. This is why it is so common for a person to still have 'feelings' towards an ex-lover that they have no right to be attracted to in any way. You want to fight the urge and get over them but it's hard, depressing, and heart wrenching. Do you know why? Your soul is tied together. A soul tie can serve many functions, but in its simplest form, it ties two souls together in the spiritual realm. Soul ties between married couples draw them together like magnets, while soul ties between non-married people can have a negative effect on your spirit. There are physical, mental, emotional and spiritual effects that come along with a soul tie causing you to feel unwholesome, as if you've given up a piece of your soul.
Let's discuss more in detail.
How soul ties are formed
1. Sexual relationships- It's nothing like sex that you not shouldn't have sex. It feels so right but yet it's so wrong. It's all connected and attached to consequences. Your sexual organs are connected to you heart, spirit and mind. If you say it's not, you're lying to yourself. Be Careful!
2. Close relationships- A soul tie can serve as bridges between two people to help through hard times. At first it will start off as casual and before you know it, you're caught up with them and their mess.
3. Vows, commitments and agreements- The tongue has the ability to bring the soul great troubles and bondage. Be mindful of empty "I love you's" Love is an action. Choose your words wisely.
Time to make a change…
By nature, women are the emotional gender. Our actions and thoughts are sometimes lead with our emotions. While, the male species tend to think with a different type of head. Men are more physical thinkers. He may not understand the reason why you have to make a change, but you know the purpose.
1. DIY- Do it yourself. Don't wait for them to end the connection. You know the difference between right and wrong.
2. Free yourself- If any sins were committed to cause this soul tie, repent of them! Fornication is perhaps one of the most common ways to create soul ties. Forgive that person if you have anything against them but most of all forgive yourself. There is freedom in forgiveness!!!
3. Pictures and selfie photos- If our phones could talk, what would it say. Next to God, our phones see it all and hold so many secrets plus selfies. Get rid of those photos of your secret rendezvous. If not, your will find yourself going back reliving in the moment of yesteryear and when.
4. Wash your hands of the nouns- The people, places and ALL of the things. If gifts were given to you by the other person in connection with the sin or unholy relationship, such as rings, flowers, cards, clothes, etc. I would get rid of them! Here is another issue I witness with soul ties. When you choose to remain friends with "their" friends and family. You are not fooling anyone but yourself. This helps you stay in touch with "them." Such things and relationships symbolize the ungodly relationship, and can hold a soul tie in place.
5. I do's and do you's- Are you married? You shouldn't make any promises of anything. The power of life and death is in the tongue. Don't say things you don't mean. Save that for the individual that is worthy of fully committing to. Any rash vows or commitments made that played a part in forming the soul tie should be renounced and repented of.
6. Renounce the soul tie- Tell them but most of all show them. Actions speak louder than words. Do this verbally, spiritually, physically and mentally! Not even if that person was good to you, good in bed and fun to hang around. You can't return to the situation once you have cut the soul tie.
*Remember I write from an honest place. As I created this blog, it spoke to my life as well. I truly believe that having soul ties will not allow you to reach your point of destiny. A soul tie will and can hold you back from God's blessings. More than anything, you want to live a purpose driven life and your destiny to be fulfilled.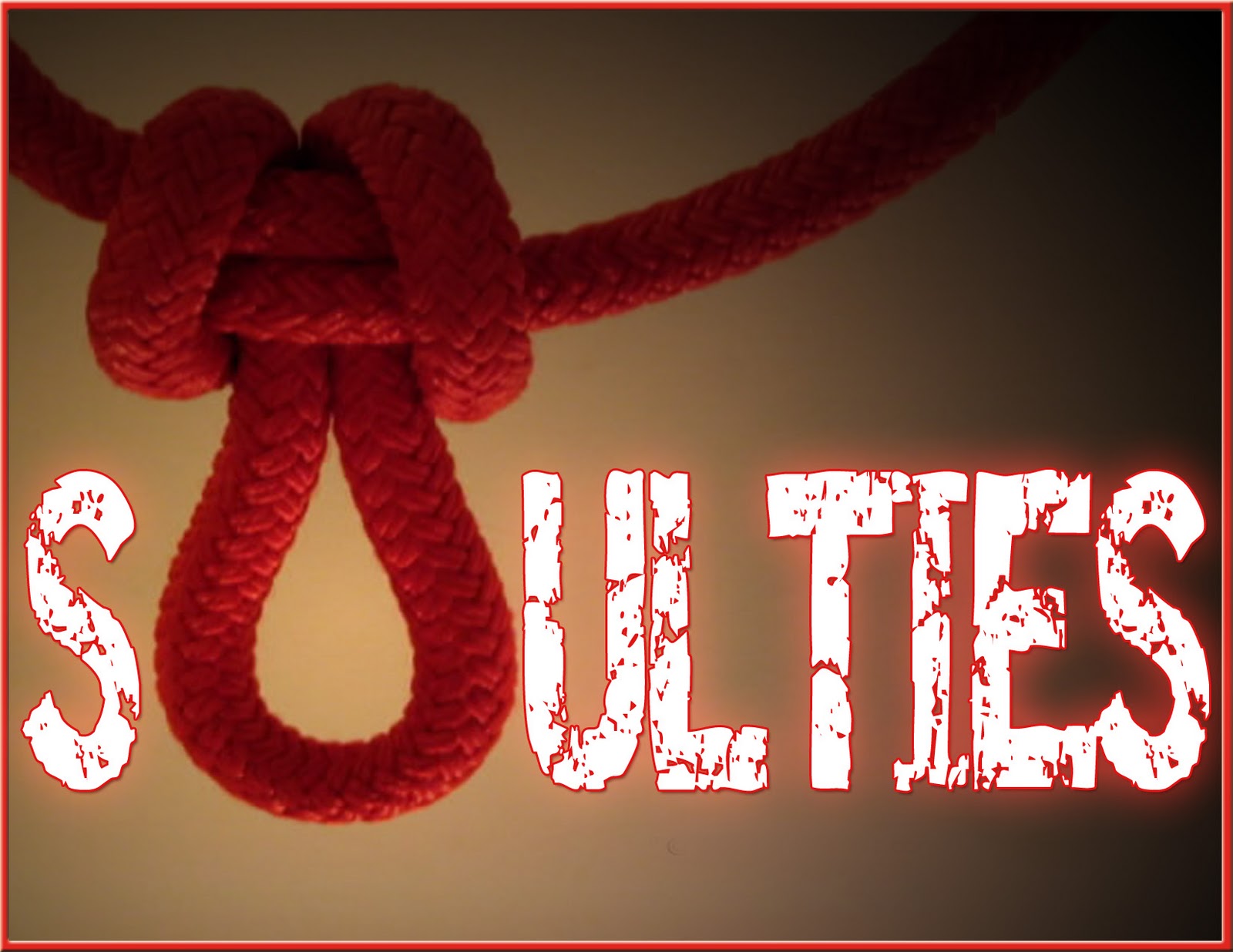 So many thoughts about myself flooded my mind after my divorced was finalized. Damaged goods? Single mom? divorcee?... "Yeah, this is great. Who is going to want me?" After going through the healing process, I wanted to give love a try again. I am in love with the idea of love. In my mind, there IS someone for me that can love my imperfect self perfectly. I knew, I had to take it slow and be cognizant of any decision I made. There are two people involved; my son and myself. Believe it or not, our precious children suffer the most during our love shenanigans. It impacts their lives just as much if not more. They too get attached, love, create bonds and reap the benefits of someone being around. It creates a pseudo family unit that we all desire. Dating for one is difficult but dating while considering your children can be stressful. My focus shifted from looks, style and swag to beliefs, morals and future plans with children involved. When the relationship ends for us, it ends for them as well. The game of love is so abstract but when you have children you have to make sure the foundation is as strong as concrete by creating some rules.
Here are some best practices that I follow in the game of dating with children.
1. Ask the appropriate questions- Engage in "what if" conversations and do you see yourself dating someone with children questions early on. You need to know their thoughts about children before moving into a commitment. There's no need to get involved if that's not what that individual wants for their future. Spare yourself and save yourself the heartache later.
2. Timing- Make sure the timing is right. Create a time and space where the initial meeting is none threatening as possible. A family setting will be ideal, such as an entertainment complex, a sports game, or a family function. You don't want the meeting to be awkward. This will force your child and love interest to shut down, putting you at odds in the middle. You will find yourself torn trying to mend fences and feelings.
3. Who- Before introducing your child, get to know them first. Date them for months before a formal introduction to the kids is made. Make sure you are not dating a serial killer, sex offender, the Spawn, or a master manipulator prying on a single woman to fulfill his needs.
4. Abandonment- Don't get so caught up that you abandon your children. Don't spend every free moment that you have on your new love interest. You have to remember the ones that were there loving you unconditionally in your single days. I know it feels good to have a new boo, but pace yourself and balance it out.
5. Meet your daddy- Negative! Introduce your love interest as your friend first not someone there to replace their father. Make sure roles are defined and everyone involved know the position they play on the team. Reassure your child, there is only ONE father.
6. Everyone isn't privileged enough to meet your kid- This is your most prized possession so treat it as such. You may have a revolving door policy but don't allow your children to see that about you. You set the tone of their relationships later on in life.
7. Listen to your children- Out of the mouth of babes speak the truth. Kids say it best. If your child and your significant other does not get along, take heed. You want to make sure that your children are just as comfortable in this relationship as you are.
8. Your children know when it is right-They have the ability to see things that you ignore. I remember the day I got married, my son wasn't happy at all. People tried to coax him to smile, take pictures and be in the moment. No matter what we did or said, he wasn't a happy. When asked he said, "This is a mistake." Sad to say, he was true. He could see it, way before I could.
9. Let nature take its course. The universe tends to unfold the way it should. Don't give disclaimers to your children such as, "Be nice" or force feed your new love on them. Let it happen naturally and allow them to form their own opinions. Remember your children are little people with feelings.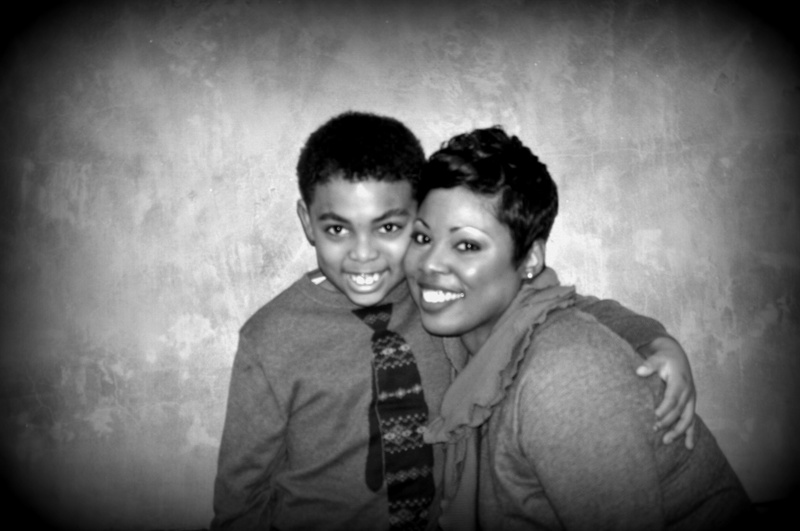 Now that you've gone from the Florist into the Forest, you are probably ready to come out of the darkness and begin putting the pieces together from your broken life. The divorce process can damage your mental and emotional psyche. (I don't wish that on my worst enemy) None of the less, you ready to start dating again. Looking for love after divorce can be daunting. I know the feeling all too well. From my own personal experience, use your judgement. If it doesn't feel right, it's probably not. That's why self-love is so important when beginning this process again. Love yourself so much that you will have an eagle's eye vision to discern those people & things that try to bring harm to your life. Everyone doesn't have your best interest at heart. Remember, there's levels to this dating game so don't get lost in the shuttle. Here's some helpful tips to help you navigate this process. Good luck!
1. Know your status- Get tested for everything. Make sure before you start dating again to know ALL of your statuses. Go see your physician to get your regular check-ups & physicals. Knowing this information helps you to make responsible decisions about your sexual health and your future. It's good information to know.
2. You are divorced not desperate- Take people at face value until they prove themselves otherwise. If you see a flag on the play, don't ignore the red flags. Ask all of the rigid questions up front. If you don't agree, move on. No love will be lost.
3. Dignity and Purpose- If that person being in your life is not serving a purpose, what's the point. Stop wasting your time in your prime. That's dead weight and it will hold you back from reaching your fullest potential. After going through a divorce your purpose should be redefined and aligned to what God wants for your life.
4. Ladies, you are NOT a hunter- You don't have to hunt a man down to date you. If he can't make time for you, he's not for you. Remember, you are divorced, not desperate! Stop pursuing, let him chase you. Remember, HE that finds a wife finds a good thing. At the end of the day, you need to know that you are the answer to his prayers.
5. Wait a while- Make sure you are emotionally ready to start dating again. Go see a counselor to do the self-work. It's important to work through your unsolved issues. You don't want to carry a scared or a hardened heart into a new relationship. Work on the issues from your past.
6. Look for someone that wants to be your friend. Established a strong friendship first before undertaking a relationship status. This will allow you to establish a foundation and focus on those things that matter to you and your potential partner.
7. Be careful of the 9 to 5 lover- This is the lover that is not emotionally available so he will not invest in you. He has office hours for his dating career because he's living a double life. He is only available Monday-Friday from 9 am to 5 pm. After 6 pm he is as cold as a dead body in the morgue.
8. Go at your own pace- Don't make a decision or rush into any situation that you are not ready for. You walk by faith and not by sight. Ask the Heavenly Father to lead you on every decision for your life.
9. Don't talk about "Them"- Leave your ex in the past. It's over for a reason. You're desiring a new start so stop lingering on your past. It's a turn-off and tells the person your dating it's still some meat left on that bone.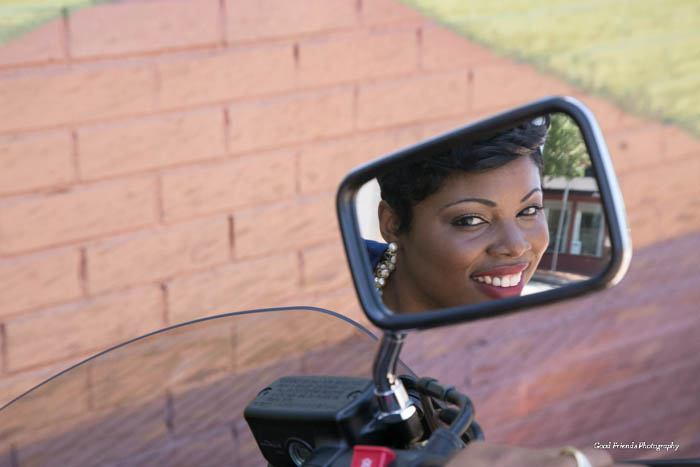 Where oh where has Ms. Charlie gone. Oh where oh where was she... About a week ago, for 5 consecutive days I was away unplugged, unattached and unbothered with the hustle and bustle of life. That hustle and bustle stresses my nerves to the max, literally. Besides, I needed this break. Touring, book signings and speaking engagements has kept me busy this summer. I'm not complaining just thankful for the experience. With my plate being full I needed to unwind for a moment to take in the blessings he's bestowed upon me. Not in Dallas, or a spa day in Austin but away from every worry or matter of business that keeps me going.
Wheels up and I was off... To an island in the middle of the Caribbean. The Dominican Republic was absolutely beautiful, but they are light years behind in infrastructure. There was hardly any excess to technology, cellphone service or social media. Telephone calls were $2.85 a minute and internet access was only in the hotel lobby. Wouldn't you know it, my bungalow was near the beach about a half a mile away from the lobby. This resort was massive. To get around easier on the resort one caught the tram. Yep, have you figured it out yet? In order to use the internet, I had to leave my bungalow near the beach, get on a tram and to go to the lobby. Well, that decision was rather easy to make. To keep people updated or save my cellphone bill from roaming charges? I think not! In hindsight, it wasn't that serious to me. No one needs an all access pass to every step or one's whereabouts anyway. I forewent technology and relaxed. That's what I came here for anyway.
Now, I can't lie. That first day nearly drove me crazy not being able to plug in. I'm so used to updating tweeting, posting and texting that the simple joys of life have started to pass me by. The beauty of God's craftsmanship, a peacock perched on a branch, a flamingo in a lagoon and a hibiscus flower budding for the first time are the few things that amazed me. While unplugged, I had to get reacquainted with me; not Charlie or Charlie Marcol but CMJ. I get lost in the shuffle trying to juggle it all that I forget to make time for me. I learned some important lessons that weren't taught in school, tried new things, detoxed on an ocean, had an experience with Mamajuana, (Mamajuana needs a blog all by herself) let fish feast on my feet, and I moved at my pace. Time was not a factor on this vacation. Thank God because it's never on my side. More importantly, I remembered why the best things in life are free.
A smile, laughter, a good soul cleansing cry became the theme early on. I didn't have to act tough or have it all together in the Caribbean. These people didn't know me or my story. They could hardly say my name, instead they embraced me and was happy that I came. Watching these people work tirelessly day in and day out, singing a song from their heart without complaining, I rediscovered what it means to be in a peaceful place in your spirit. They were thankful to see a new day, tips we left and things we take for granted such as family, being alive and the facilities of our body. A peace of mind is priceless and it is nothing in the world like it. We are so busy chasing unrealistic dreams, impressing others with wealth that we don't' have and putting on airs that we too forget about that real peace. Peace that allows one to sleep at night and productivity throughout the day. Finding it didn't cost me one red cent, a credit card swipe, or a check cashed. It is that peace of mind to be free, to love and accept me for who I am, and to release those things in life that don't matter that cause stress. Many long for sweet peace that passes all understanding. As I walked along the fluffy white sandy beaches, lined with crystal clear waters deep in my thoughts, I made a choice not to let others control my emotions or their thoughts of me. On that beach I freed myself, and forgave myself for some mistakes that I brought upon myself. One of them being my failed marriage. I made peace with that decision as I walked those blissful shores. I released my disappointments on the sea to study war no more within myself. It was important and necessary that I did so. I have a testimony to share and I didn't want that weight to keep me in bondage anymore. As I reflected, I have the peace of knowing God has me and this was a part of the journey to get me here. I even made peace with cutting ties that bring stress into my life. Being unplugged from the world, wasn't so bad after all. It actually set my soul free.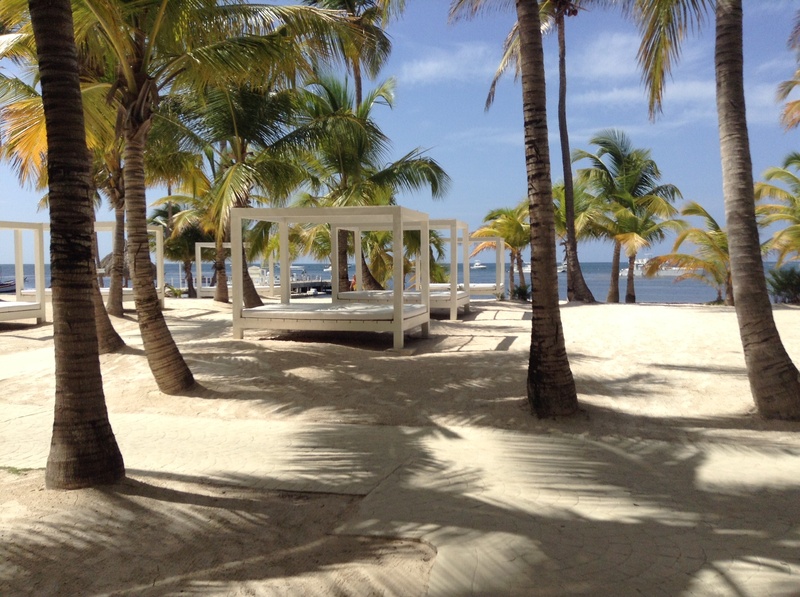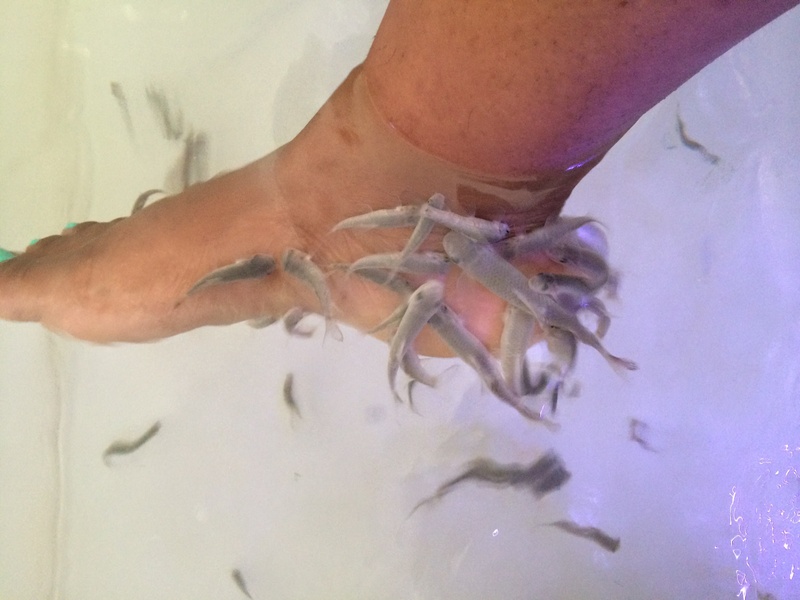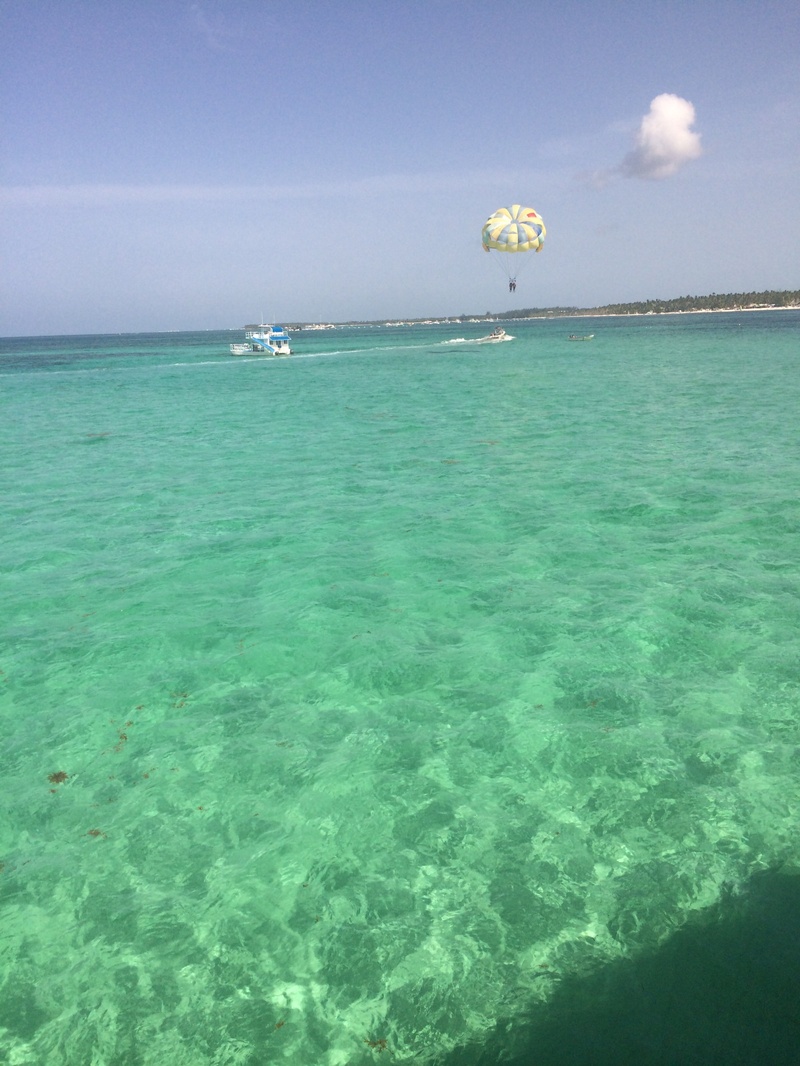 To be young, gifted and a sweet precocious black girl... oh what a lovey precious dream. She had so much promise in her big brown eyes, with the possibility of a great future ahead. Growing up on the south side of the the metroplex, she was the object of affection in her family's eyes. Her mother tried to overcompensate with material things because she knew her daughter was emotionally deficient. Even with time and beauty on her side, she lacked one important piece of her life... Her father. For an extensive period of time, there was a void in her heart she couldn't explain. She tried to fill those voids with male attention and relationships but still experienced rejection and the need for validation. Validation that she never received because each relationship was never successful. For the longest she couldn't figure out why. She felt depleted and suffered effects of low self-esteem and self worth. No daddy's knee to sit on, wearing the special title of "daddy's little girl, or super hero in her eyes to save the day. Just broken promissory notes and debts that he refused to pay. Her emotional security compromised forever. As time went on, she learned to guard her heart and avoid engaging emotions as the perfect excuse to keep her running shoes on and never to fully commit. She becomes "hard" and made a vow to herself never to be hurt again (if she can control it) Due to the constant feelings of abandonment, she becomes emotionally frail before entering into adulthood. Sad, but it's true. I know first hand how this girl feels. This girl is someone I know all to well. This little girl is me.
There has been a dramatic shift in the African-American home within the last two decades. This fatherless effect has affected the stability of future generations to come. There are more children growing up in homes without THEIR father. As an educator in an urban school district, I see first hand the effects of a fatherless child. These students are emotional, promiscuous, their academic performance is sometimes affected, and may suffer from social and psychological problems. Statistics state that boys are more likely to become involved in crime, and girls are more likely to become pregnant as teens. A father is so important in the home. He provides security, stability, and most of all is a role model of what a man should be. A father's role for a young girl shows her how a man should treat her, love her & make provisions for the home. Her father is her first love. Optimally, a little girl needs to see herself reflected in the love she sees for herself in her father's eyes. If she doesn't, her portrait of manhood will be distorted.
The past is a sure indicator of our future. Our childhood circumstances affects our relationships as an adult. The absence of a father in a girl's life may have major consequences in those development years because the positive paternal role model is missing. Without a father present it makes women pick anything as far as mate. There was no one there to set the standard too. If a girl is not reassured of her value and worth early in life she finds it difficult to relate to men. Subconsciously without regard, she seeks approval and recognition from her prospects. While jumping from bed to bed, underneath it all the fatherless woman remains hopeful that someone will stick around to love her the way she desires and receives the validation she longs for.
This coin is two-sided but it's still scary. All is not lost for the fatherless daughter. She may not endure the life of poverty, babies and crime. Instead she will become successful in her own right. She believes in herself, while the latter needs to excel in order to catch a glimpse of approval and recognition in the eyes of those who give her a message of approval, honor, or prestige. The value of such a belief in oneself, easily acquired by the woman with a positive relationship to her father, is immeasurable in the adult life. In the process of success, she learns to love herself. By receiving others approval she realizes that the validation she was searching for comes from a peaceful place. The peace she never knew. She becomes aware of her past, the mistakes and decisions  that transcended into her present relationships. (Speaking about me) She makes peace with herself, forgives her father and grows from it.  In the end, she realizes she wants to take off those running shoes for a positive and healthy relationship.
But we know that history repeats it's self. That's a known fact. I was raised by a single mom and now I'm a single mom too.  The major difference is my son's father is a dominant figure in his life. I don't understand the dynamic because I did not experience that with my father, but I am thankful for their relationship. I believe certain roles belong to certain parents.  I can't teach my son how to be a man because I wear my dresses and make-up proudly. One thing is for sure, just as my mother pushed me to greatness and success, I will do the same for my son.  
The past really affects our future... Yes, I did not have a father in the home growing up, but I did not become a societal statistic.  I actually think I turned out better than some people growing up in a toxic household with both parents present. My home was filled with love, peace, laughter and successful women. The fatherless daughter can grow into a woman with purpose, ambition and determination. She becomes a dedicated mother and learns to give to causes greater than herself. I've learned to address the root of the problem so my outcome could change.  I now know what self-love means and I practice it.  You see a successful woman in front of you today, but I remember when...  Thank God for deliverance and change. I think I just had an Ah-Ha moment. This feels good!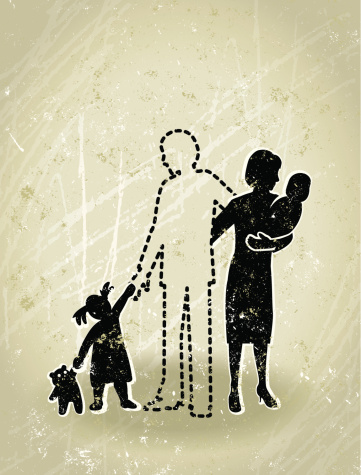 Where are the fathers?

Wow! What a busy weekend. This past weekend was so special to me. I mean, this one is goes down in my history books. Sometimes you experience something that changes your perspective forever. Let me be transparent for a moment. I've been drained and lacked the motivation to do anything but get up, go to work, return home to go to sleep. This was the story of my life and that cycle was beginning to take a toll on my mental state. This weekend was what I needed to jump start my summer into over drive. I stepped out of my comfort zone and traveled to foriegn lands. A book signing and a conference was on the agenda. I wanted to kick off my tour in the the land of peaches, the state of Georgia where everything is sweet including the tea. It's no secret that Atlanta is well known for its debauchery, ill mannered house wives, and cutting up with total ratchetness. We sensationalize and idolize the wrong women trying to pattern our lifestyles after them. Despite of Atlanta's sour taste, there is some sweetness wrapped with goodness happening there. There are positive things that we don't see on TV. No water throwing in the face, friendship contracts or Mr. Chocolate sightings. I found hidden jewels rippened with knowledge ready to share it with the world.  These southern belles embraced me, empowered me, and inspired me to be greater. Saturday was beyond amazing for me. The Stilettos & Strategies conference blessed my soul immensely. These women poured into my spirit with their wisdom, knowledge and stories. I felt such a connection with all of the women. I truly believe that things are orchestrated by God and everything is his own timing. The warm welcome that I received when I walked through the door reminded me of home. It felt familiar because it was familiar. The organizer, Nu Epps the mastermind behind the conference was a home grown Houston, Texas girl. WHO KNEW! Immediately the hiccups and nervous energy I felt going in remained on the other side of the door. There I met women who were just like me; making it their life's mission to better other women who share similar journeys. As I sat there and listened wholeheartedly to each speaker share their story, I realized that we as women are more alike than we are different. It takes courage to be transparent about your life. Broken marriages, sickness, starting over, changes in careers, loss of a job, raising children alone, moving to find yourself... The list went on and on but through it all, they never lost their way but found theirselves fighting to get on top. Just like those women, my story is currently shaping my life. I felt compelled to share my testimony when asked. The floodgates of my eyes opened and the tears begin to fall. As I looked around the room, I noticed I was not alone.  Women that I did not know transitioned from conference attendees to my sisterskeeper. Even though they listened as tears stained their faces, I knew these women understood me. The Bible tells us, "The Lord is close to the broken hearted and saves those who are crushed in spirit." God knows that my spirit was crushed and I needed to be revived. I went there to sell books, but left there stronger. Those women blessed my spirit. Big ups to Judi Mason for the spiritual cleansing. (picture below) I left there with a renewed energy to make some changes immediately. Now, I have clarity and direction to push myself even further.What a way to start my Saturday. Sunday morning I woke up still on that natural high from the conference but today was showtime for me. This is what I came to Atlanta for. This is what I wanted more than anything! I wanted to introduce myself and my brand to a new market. My mind was filled with what ifs? and will theys? I had to stop with the over analyzing and take this moment in. One year ago, the book was still in the writing phase and here I am today with the book in tow in another major city. LOOK AT GOD! I think it was the rain that was affecting me. Earlier that day, the storm clouds opened up showers upon showers and "flooded" the city. (Inside joke) None the less, the show had to go on. The rain stopped and the sun made an apprerance long enough to let the guest trickle in to hear what we had to say and what we had to say was good. The Battle of the Sexes with Troy Spry was the truth. Our perspective and dynamic working together was FIRE! It was moderated by author and activist Skyy Banks who presented thought provoking questions that made you reflect on your approach to marriage, dating and love. We realized that everyone does not date with a purpose in mind. Everyone in attendance gained a new perspective about themselves and how to approach relationships. Even though we disagreed in some areas, we came to one common thread... "When love is right, it's easy." This event was the start of a beautiful friendship. We want The Battle of the Sexes to return to a city near you. Bigger and better than before. Get ready! 
I think overall I achieved my goal. I am happy with the outcome, the networks that were built and the friendships that were made. Life really is just peachy...

Simply put, this weekend was a sweet as a peach! (Literally) Thank you Atlanta for treating me well. Special thanks goes out to my mentor, Skyy Banks and the best collaborator on the other side of the Mississippi River Troy Spry. Thank you for the perfect partnership.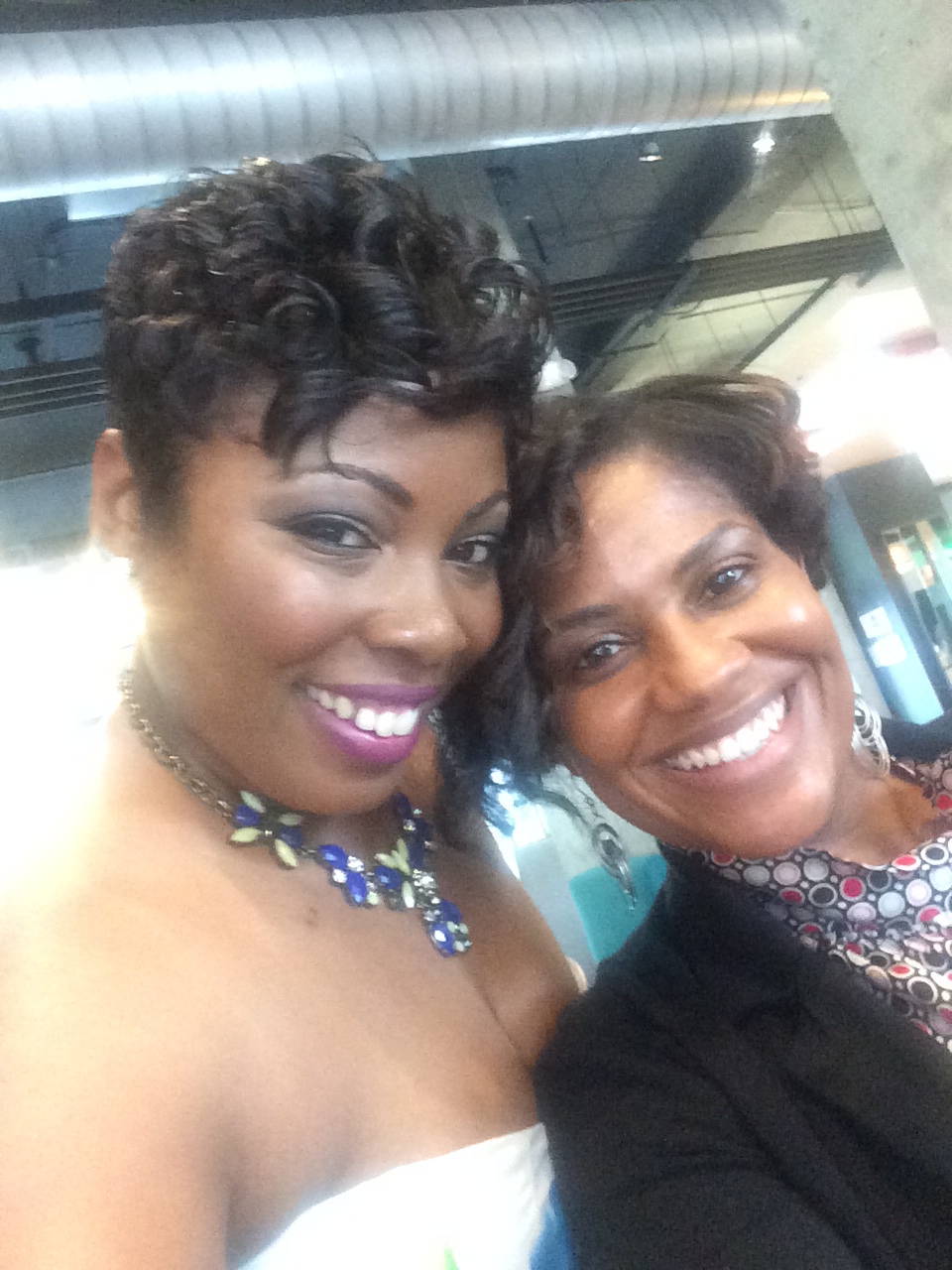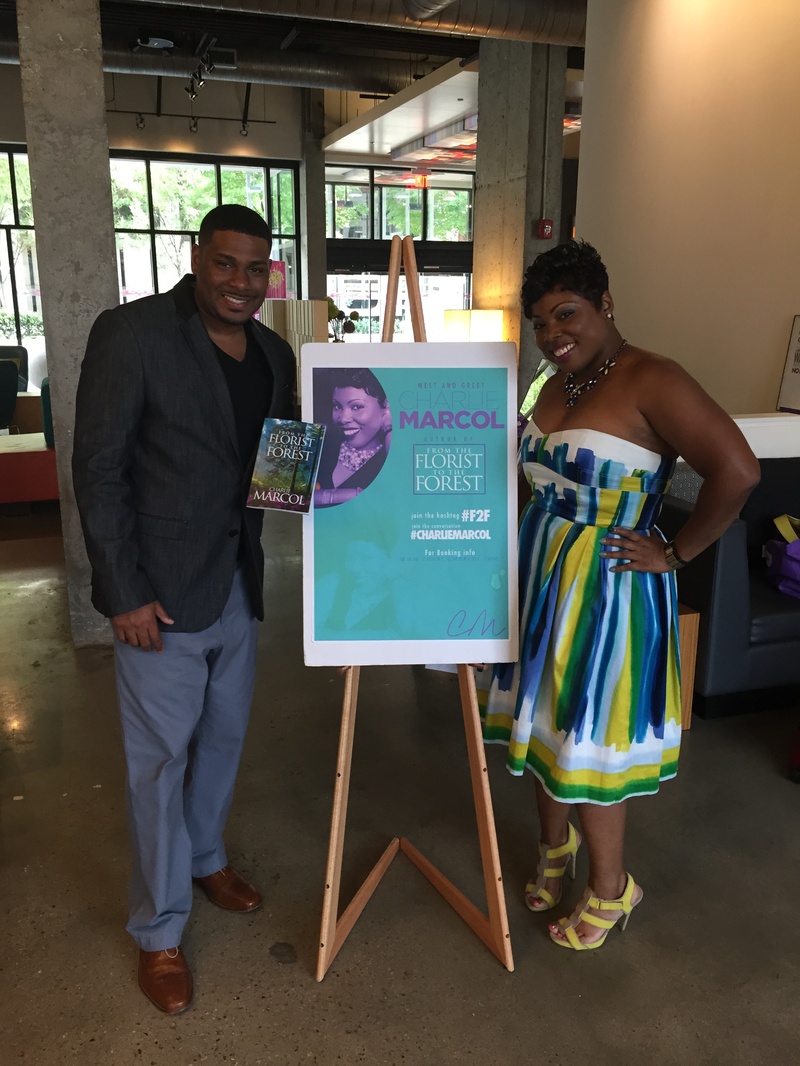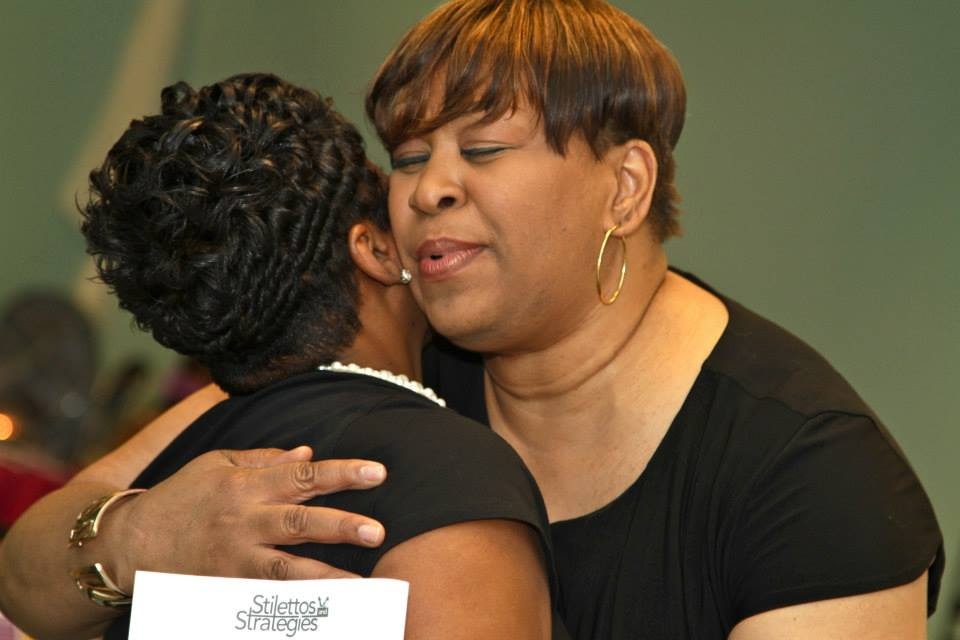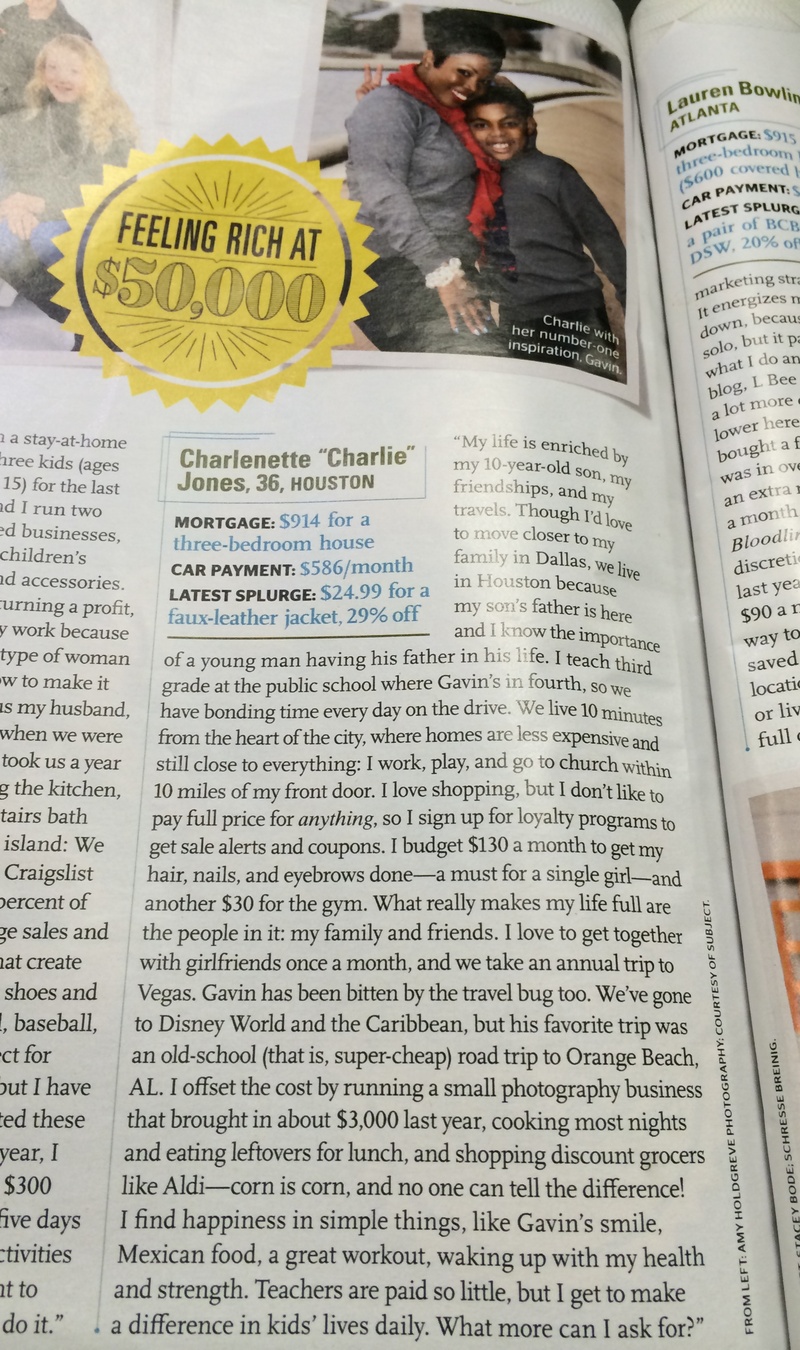 Shakespear once said, "What's in a name." I don't know if that statement was rhetorical or not, but every damn thing is in a name. Names have power, position, and prestiage. A name can stop one from getting ahead in life, give preconceived notions, and receive condemnation or backlash. Experts assert that this criticism is soley a manifestation of racism just for African-Americans. Often times our names and trends are misunderstood. When I become pregnant with my son, I kept that in mind.  I wanted to name him something that he would be proud of and when the time comes for him to job search his application would not end up in file 13 because his name sounds "ghetto." Multiple studies on the topic found that job applicants with Black-sounding names were 50% less likely to get a call back after submitting resumes with applicants with white sounding names.  The other day while riding along my son looks at me with tears in his eyes and said, "I want to change my last name." (Side note: Kids can be so cruel especially if they are not taught right from wrong.) My heart immediately broke into pieces. It sadden me because his last name is indicative of his heritage. He has strong Louisiana roots that can be traced back to France. His last name is peculiar, but not enough to change it. Different is good. Instead I taught him how to change it into a conversational piece of knowledge. "School them son," were my exact words. Our name is what makes us unique as snowflakes.  Our name gives us our identity and make us who we are.  Unlike the majority of African-Americans in the US, we bear the last name of our former slave owners. We were ripped of our idenity, our heritage and culture therefore we make our own trends now. But not my son, he is different. His name holds his past so he is able to embrace his future. 
Changing your name after marriage, now that's a different topic that I will address later.  Until then, be blessed and a blessing to others. Have a great Sunday funday.